Lori Loughlin Is 'Beginning To Grasp' She's In HUGE Trouble — While Felicity Huffman M
Lori Loughlin and Felicity Huffman Macy may have been ensnared in the same college admissions cheating scandal allegations, but the way they are handling things — and their likely futures as far as the prosecution is concerned — couldn't be more different!
The Fuller House alum, 54, and her fashion designer husband Mossimo Giannulli, are NOT doing well right now, with a source revealing new info to Us Weekly this weekend that indicates the pair just just starting to realize they're in a LOT of trouble.
The source reveals that tensions are high for the couple, and that there's major trouble in paradise with the thought of prosecution looming (below):
"Lori is constantly arguing with Mossimo because she is beginning to grasp that they are in very serious jeopardy."
Yikes!!!
Jail time is a VERY serious possibility for the When Calls The Heart actress and her businessman husband, after they were first arrested back in March on charges of conspiracy to commit mail fraud and wire fraud after allegedly paying $500,000 to bribe their daughters' way into school at the University of Southern California.
As we've previously reported, other sources are speculating that Giannulli is the mastermind behind the plot, and Lori may now take part of the fall for him after going along with it. Hmmm…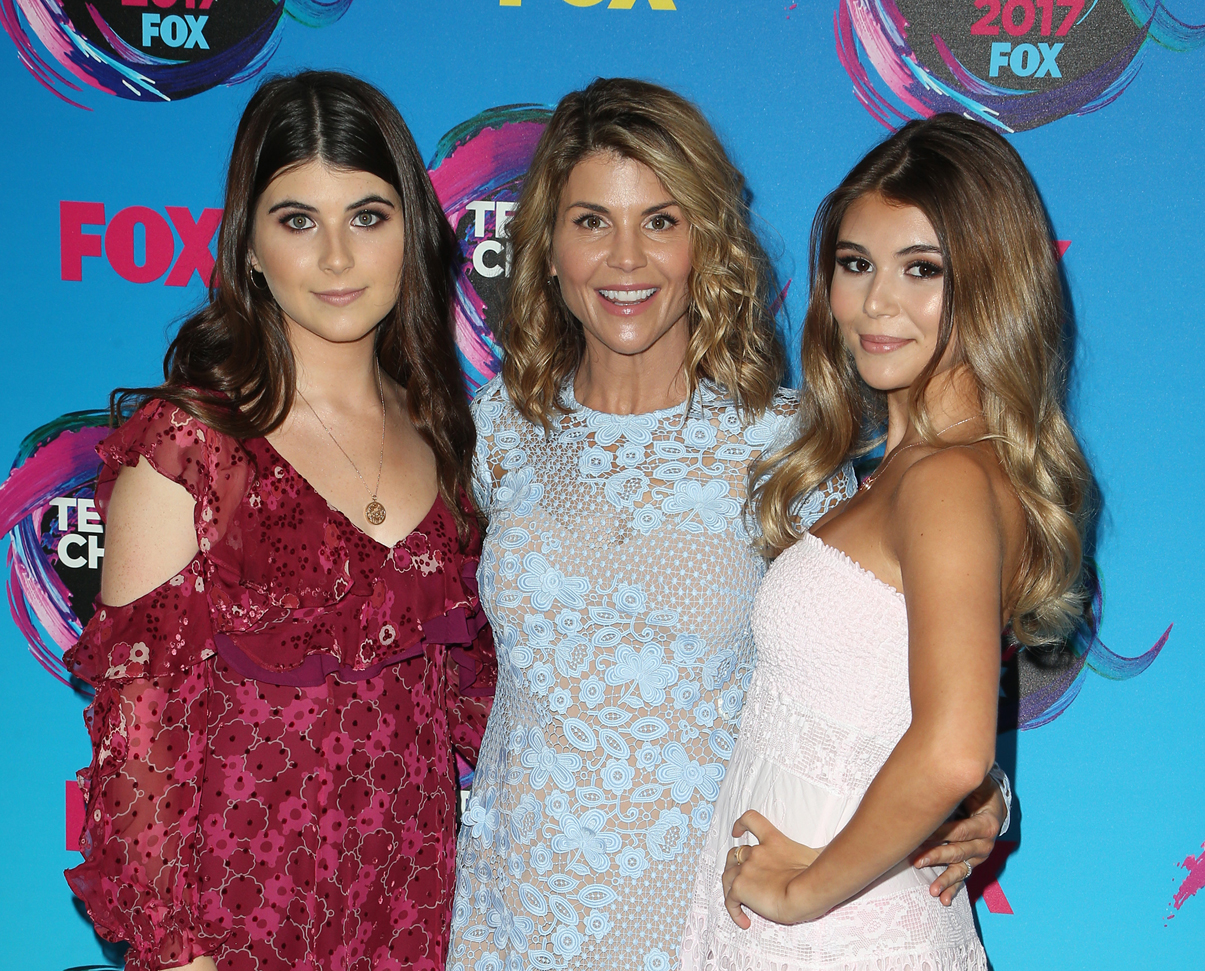 Meanwhile, Felicity Huffman Macy may nearly be off the hook, at least so far as the threat of doing time over this little admissions scandal is concerned.
She's approached her charges and allegations extremely differently than Loughlin, showing remorse and regret for her actions; granted, her alleged $15,000 bribe isn't nearly as much money as what Loughlin and Giannulli are accused of, too, so perhaps that plays a factor.
As we've reported, the actress showed deep remorse earlier this month while announcing she would plead guilty to the charges in court when her time comes, saying in a prepared statement (below):
"I am in full acceptance of my guilt, and with deep regret and shame over what I have done, I accept full responsibility for my actions and will accept the consequences that stem from those actions. I am ashamed of the pain I have caused my daughter, my family, my friends, my colleagues and the educational community."
That is in direct opposition to the way Loughlin has allegedly behaved and taken on the charges, according to sources, and it may end up saving Huffman's butt from serious prison time.
According to legal experts from the Los Angeles Times, Huffman's public remorse — plus the fact that her bribe amount was so much smaller — may well get her penalty reduced to electronic monitoring and home detention when it's all said and done… a FAR cry from the potential years and years that Loughlin may be facing if sentenced to the maximum.
Obviously, there's a long way to go as these cases wind their way through the courts. What do U think about it, though, Perezcious readers? Sound OFF in the comment section (below)…
Source: Read Full Article