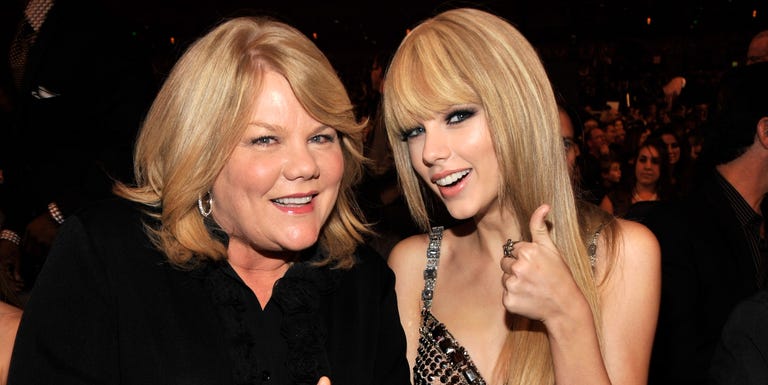 Regular moms tell you to clean your room and side-eye you about missing curfew. Taylor Swift's mom? She gets you a record deal and makes sure you become a world-famous superstar.
We can probably all agree that 60-year-old Andrea Gardner Swift has a lot to be proud of, and pretty high up on the list is raising the living legend known as Taylor Swift, so let's get to know her better mmmkay?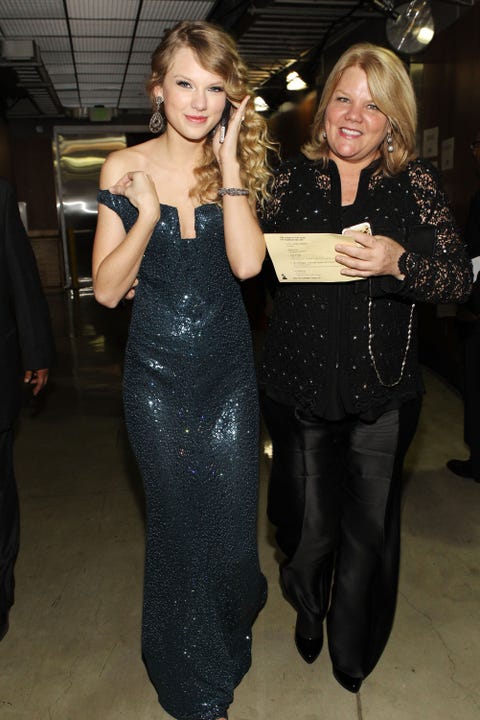 Andrea was a mutual fund marketing executive.
And said marketing experience came in super handy when Taylor was trying to get her music out ~into the world~. "The parents already had her MySpace and her website up and running," Swift's manager Rick Barker said in 2008. "The mom and dad both have great marketing minds. I don't want to say fake it until you make it, but when you looked at her stuff, it was very professional even before she got her deal."
She has a massive Great Dane named Kitty.
Kitty recently made an appearance on Taylor's Instagram stories to give her tons of kisses, and we are now obsessed.
https://www.instagram.com/p/BiDBIgfH0d1/
Taylor's guitar teacher said some not-too-nice things about her mom.
File this one under: super petty. Apparently, Taylor's guitar teacher Ronnie Cremer was less than impressed with her mom, and told the NY Daily News that Andrea was like a "a bull in a china shop" and made Taylor eat salad when she wanted Taco Bell. Take this with a massive grain of salt.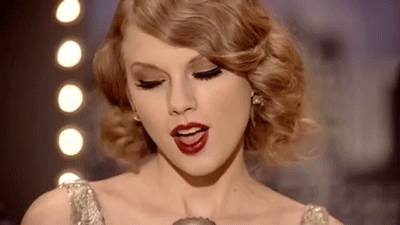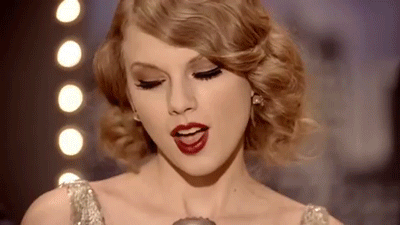 Her mom had to testify during Taylor's assault trial, and felt physically sick as a result.
"When I testified, I had already been in court all week and had to watch this man's attorney bully, badger and harass my team including my mother over inane details and ridiculous minutiae, accusing them, and me, of lying," Taylor told Time. "My mom was so upset after her cross-examination, she was physically too ill to come to court the day I was on the stand. I was angry."
Once, Andrea had to leave the room when Taylor's sexy song came on.
Andrea was so traumatized by the lyrics to "Dress" that she reportedly had to leave the room during a listening party when the song came on. LOL, moms!
Apparently Scott and Andrea left the room in the SS when Dress played…. I guess it's a sexy song then. So excited!!
Since Taylor released the tracklist is it ok for me to say that Scott Swift covered his ears during Dress?!?!?
Listen to the song below if you'd like to know what caused Andrea to blush:
She's a real life hero! Like, she literally saved a bunch of stranded strangers.
This epic moment took place in 2002, and involved Andrea rescuing some people stuck on a boat.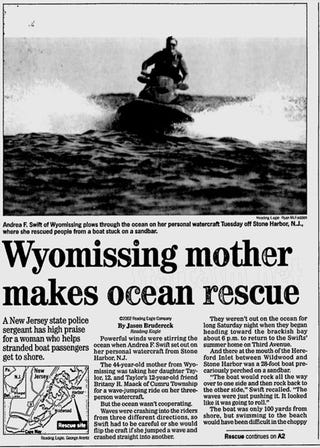 The above article even mentions Taylor: "Powerful winds were stirring the ocean when Andrea F. Swift set out on her personal watercraft from Stone Harbor, N.J. The 44-year-old mother from Wyomissing was taking her daughter Taylor, 12, and Taylor's 12-year-old friend Britany R. Maack of Cumru Township for a wave-jumping ride on her three-person watercraft."
Taylor bought her mom (and dad!) a $2.5 million mansion.
Just four months after buying her parents a $1.4 million Nashville pad, she bought them ANOTHER home for $2.5 million. Apparently, the property comes with six acres of "lush landscape," a massive pool house, and neighbors like Nicole Kidman and Keith Urban.
She initially didn't want Taylor to learn the guitar.
Taylor decided to learn the guitar to make herself stand out, and her mom didn't think it was a great idea at first.
"She came back from that trip to Nashville and realized she needed to be different, and part of that would be to learn the guitar," Andrea told EW. "She saw a 12-string guitar and thought it was the coolest thing. And of course we immediately said, 'Oh no, absolutely not, your fingers are too small—not till you're much older will you be able to play the 12-string guitar.' Well, that was all it took. Don't ever say never or can't do to Taylor. She started playing it four hours a day—six on the weekends. She would get calluses on her fingers and they would crack and bleed, and we would tape them up and she'd just keep on playing."
Taylor devoted a music video to home footage of her mom and it's so cute.
Come for baby Taylor. Stay for literally everything else.
Andrea never pressured Taylor to be succesful.
Yeah, the Swifts moved from the Pennsylvania Christmas-tree farm they lived on (!!!!) to be closer to Nashville, but Andrea didn't put any pressure on Taylor. "I never wanted to make that move about her 'making it,'" she told EW. "Because what a horrible thing if it hadn't happened, for her to carry that kind of guilt or pressure around […] We've always told her that this is not about putting food on our table or making our dreams come true."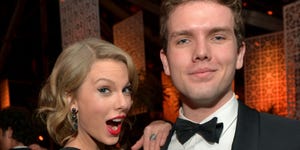 Source: Read Full Article