Sue Bird and Megan Rapinoe make history as the first openly gay couple to grace the magazine's cover, while Yasiel Puig gets goofy on his own version of the cover.
AceShowbiz –
ESPN celebrates athletes in their natural glory on its 2018 Body Issue. Images from the 10th anniversary issue of ESPN The Magazine's Body Issue have been released, featuring the likes of Adam Rippon, Jerry Rice and Breanna Stewart in nothing but their birthday suits.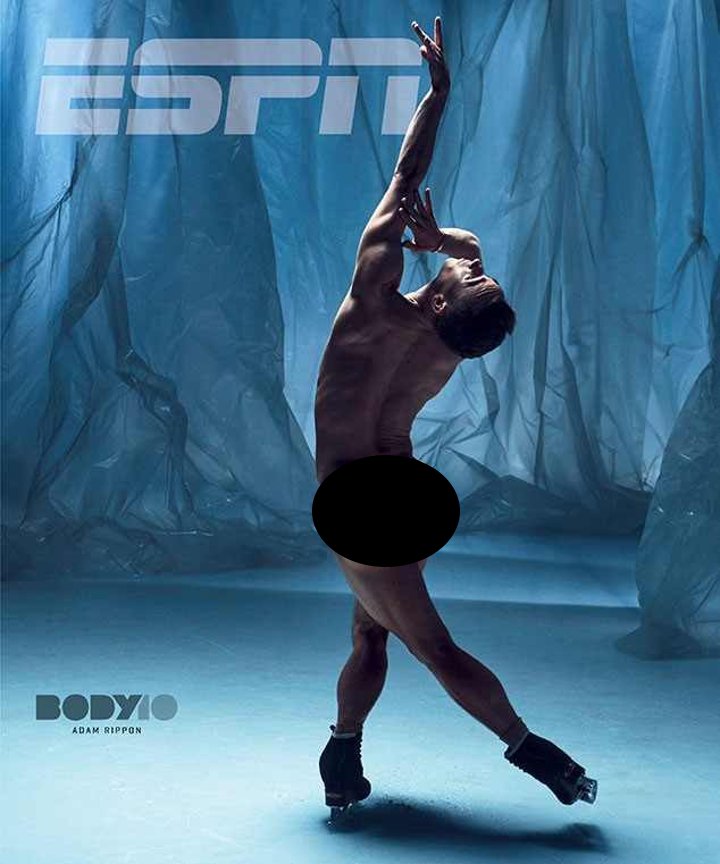 Retired football star and three-time Super Bowl champion Jerry Rice is proud of his pictures for the magazine. He says, "I'm looking at the pictures and I'm saying to myself, 'Wow, this is not bad for a 55-year-old.' "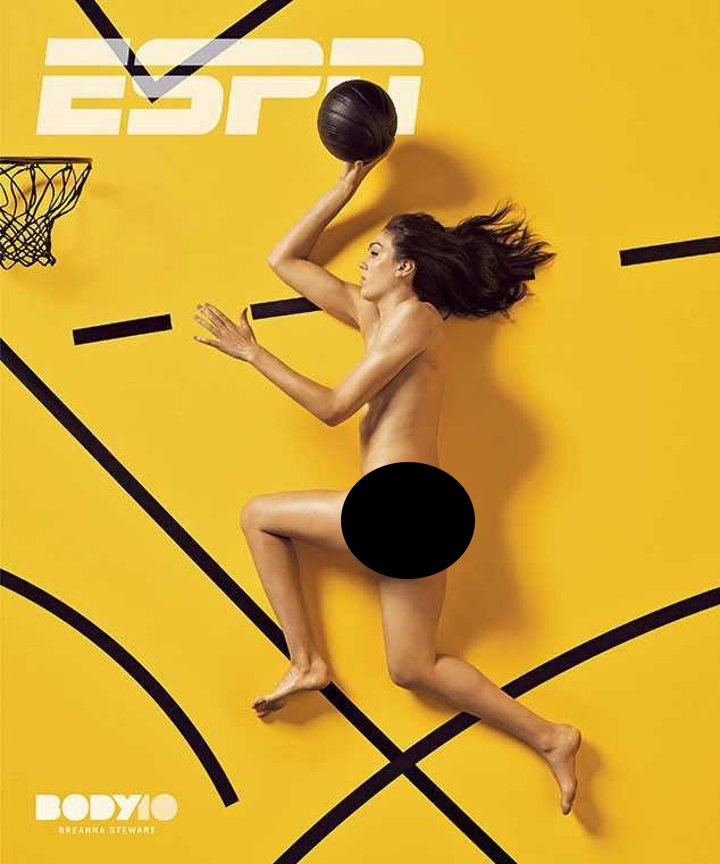 WNBA All-Star and Olympic gold medalist Breanna Stewart is throwing a basketball into a ring in her own version of the cover image. "I've really opened myself up to the world as far as the things I've gone through in my life," she says. "[Posing in the Body Issue] is another part-you just take off the robe and share everything else! It feels like the right time."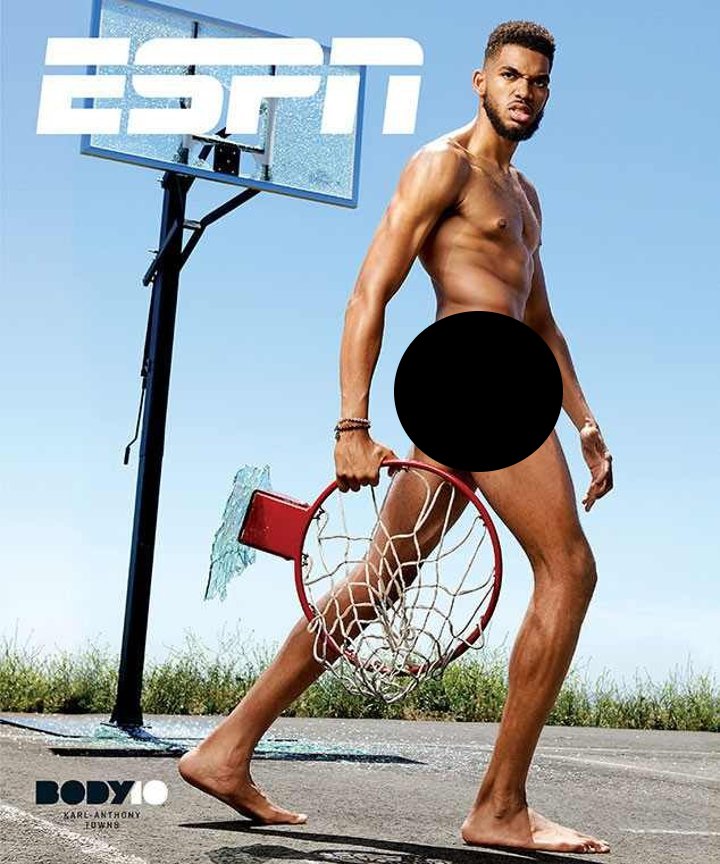 Minnesota Timberwolves star Karl-Anthony Towns, who was named NBA Rookie of the Year for the 2015-16 season, is also proud of his body. "I've never wanted to be regular height. I always wanted to be myself," the 22-year-old tells the magazine. "Now I'm seven foot of sexy-a lot of it."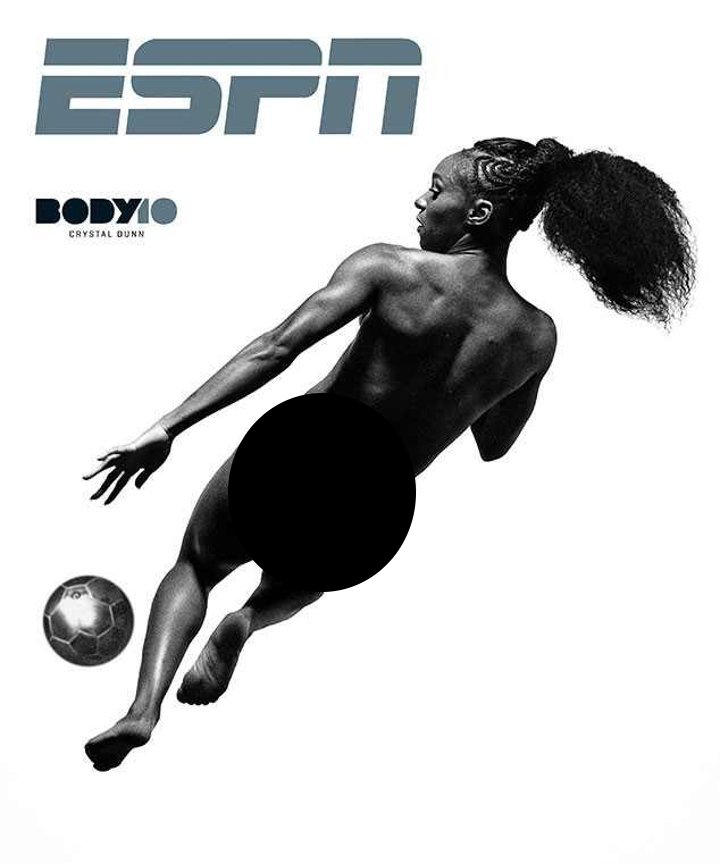 Soccer star Crystal Dunn admits she previously struggled with body issues. "I had doubts about my height and size on the pitch. But I grew-I mean, I matured," the 25-year-old soccer star reveals. "I learned to take advantage of my body. Lucky for me, the ball is only in the air a handful of times a game."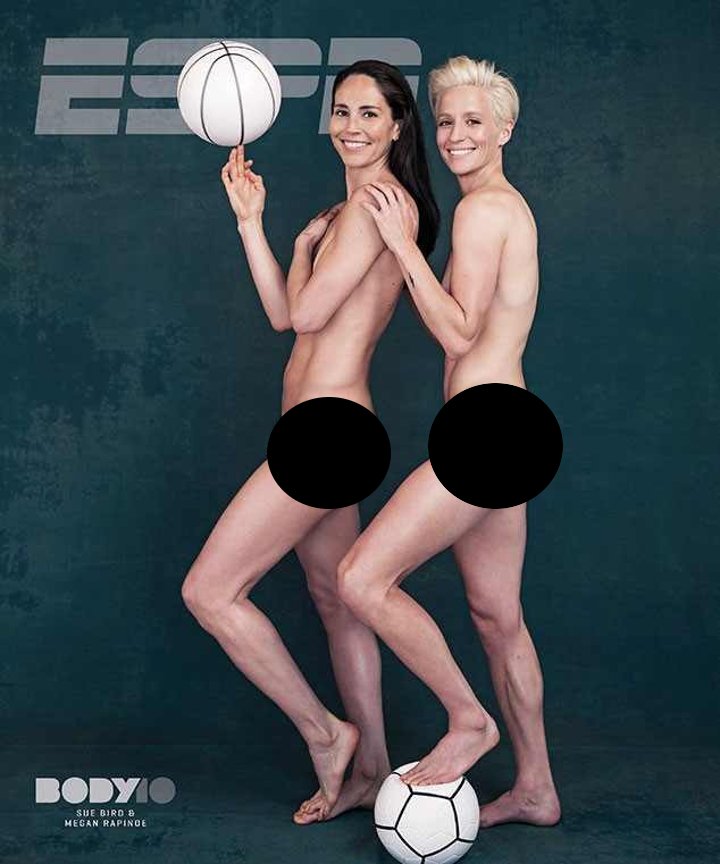 Meanwhile, basketball champion Sue Bird and Olympic soccer star Megan Rapinoe make history as the first openly gay couple to grace the cover of ESPN's Body Issue. "Just think of how far we've come, but also the current climate. Not only are we female athletes, but we're dating as well. It's kind of bad-ass," Rapinoe remarks. Bird adds, "Yeah, I think it'll probably be even more bad-ass later."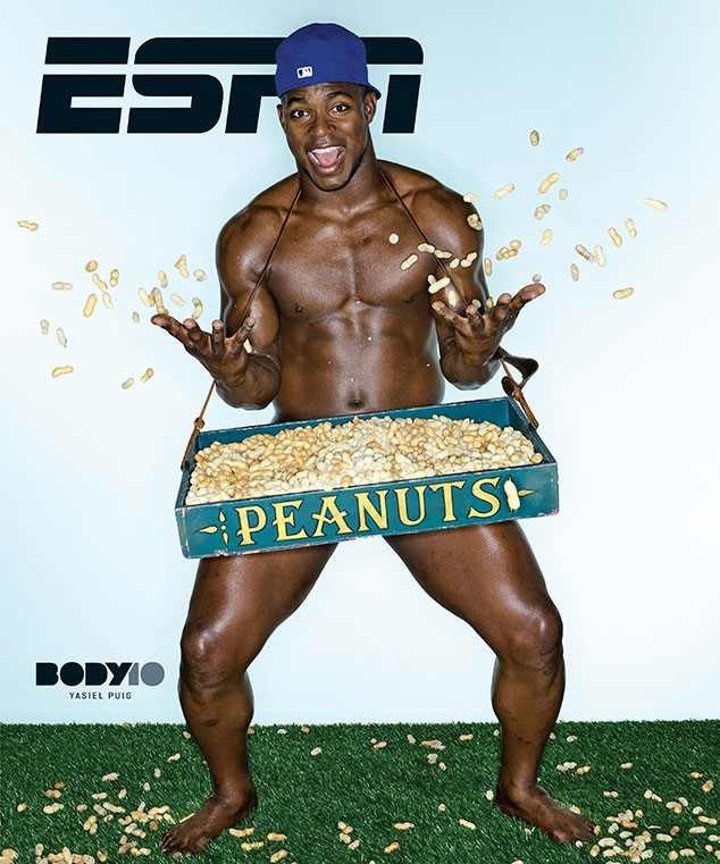 Los Angeles Dodgers right fielder Yasiel Puig makes a goofy pose as he covers his manhood with a peanuts box. "I don't like to go to the gym or anything like that," the 27-year-old says of his hot body. "Everything that I have is because God gave it to me."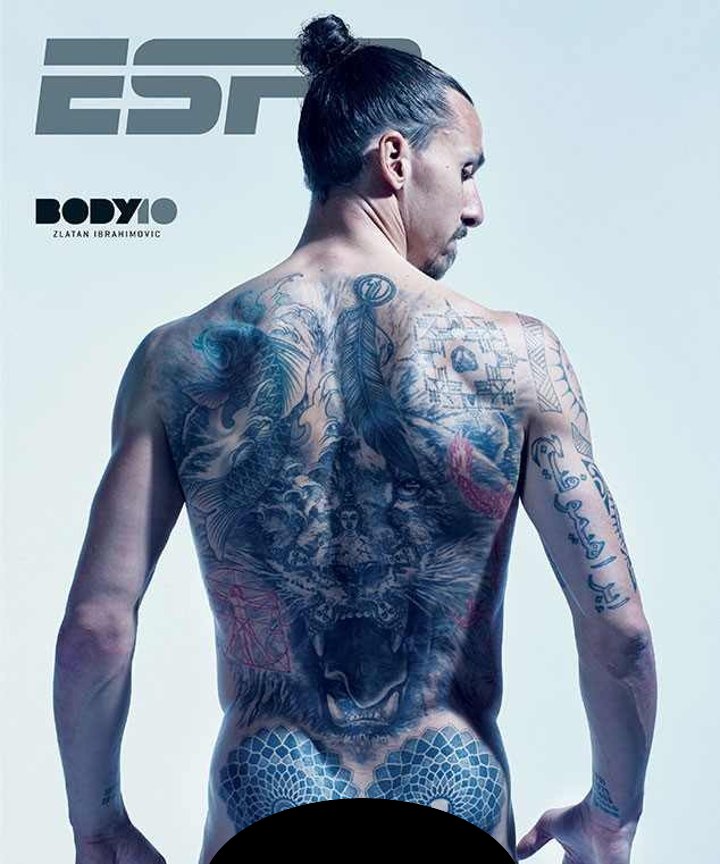 Also featured in the magazine's annual Body Issue are Swedish soccer star Zlatan Ibrahimovic who now plays for LA Galaxy, all-time NCAA home run leader Lauren Chamberlain and New York Giants player Saquon Barkley.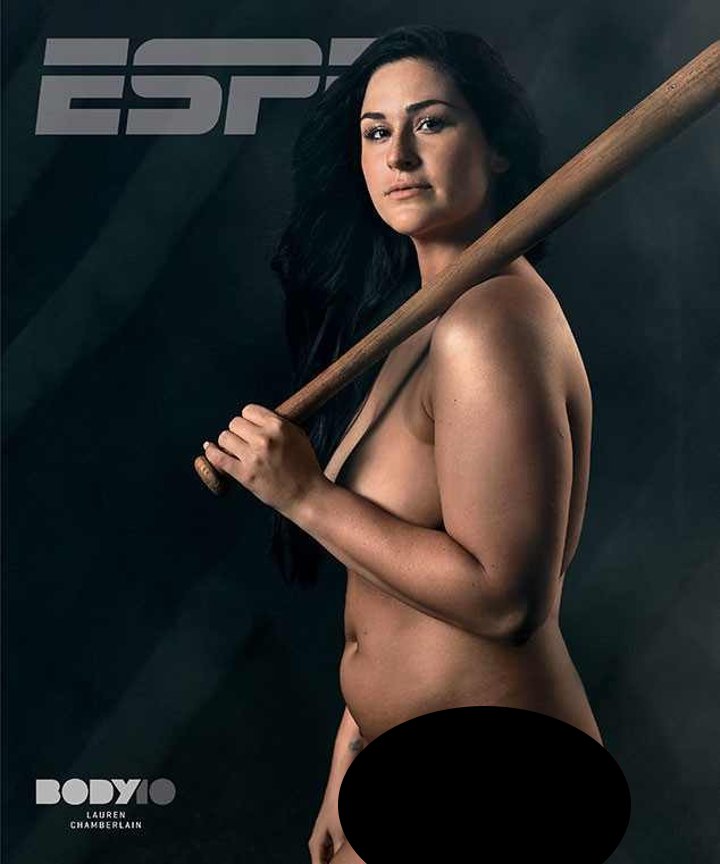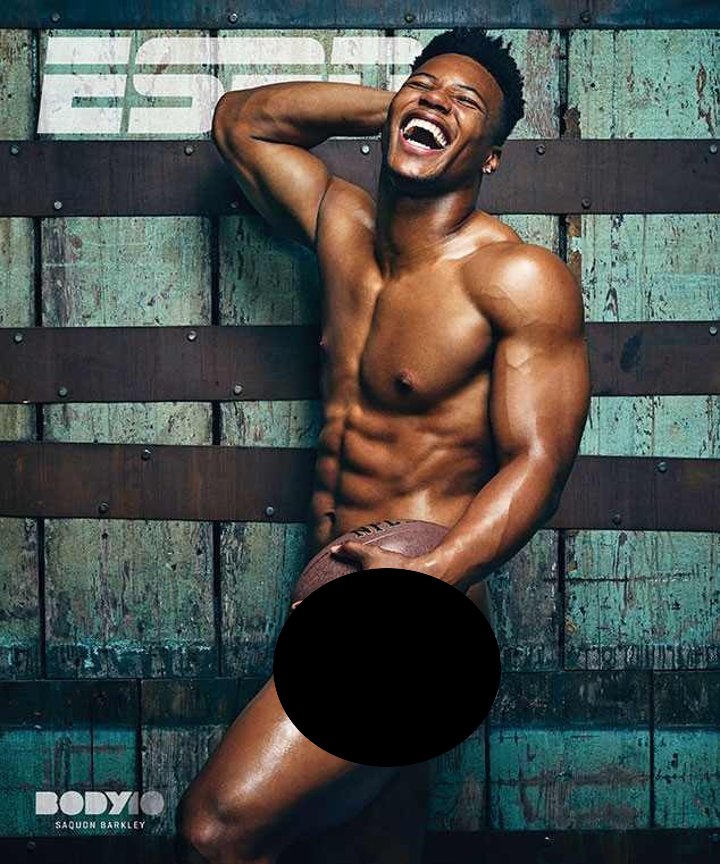 Source: Read Full Article