Alec Baldwin's Wife Hilaria Blasts 'Evil' Troll for Calling Her 'Annoying' Over Miscarriage Post
AceShowbiz -What Hilaria Baldwin asked for in her latest Instagram post was support, not criticism. Thus, when a social media user blasted her for opening up about her fear of suffering miscarriage, the wife of Alec Baldwin did not hold back to hit back at the said user.
The Instagram user, who goes by the name Merry, told Hilaria that she should have not shared everything that went on in her life on social media as saying, "Nothing is private anymore… good god you're annoying…" The mother of four, who has since promised to be open about her life, naturally found her comment irritating as she sarcastically asked her, "Why are you on my page?"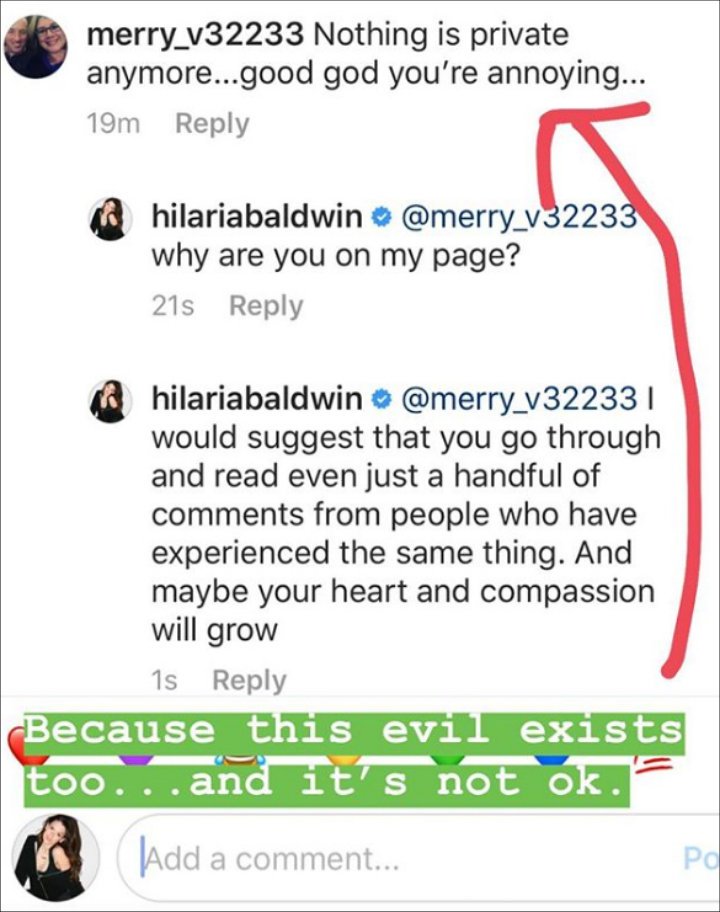 On Thursday, April 4, "The Living Clearly Method" author revealed that her fifth pregnancy might end up in miscarriage. Sharing a photo of her cradling her baby bump in an underwear Hilaria shared, "The embryo has a heartbeat, but it isn't strong, and the baby isn't growing very much. So we wait and this is hard. So much uncertainty but the chances are very, very small that this is a viable pregnancy. I have complete confidence that my family and I will get through this, even if the journey is difficult."
"I am so blessed with my amazing doctor, my dear friends and my loving family," she continued. "My husband and my four very healthy babies help me keep it together and have the perspective of how truly beautiful life is, even when it occasionally seems ugly. The luck and gratitude I feel that I am my babies' mommy, is wonderfully overwhelming and comforting."
Concluding her post, Hilaria asked her followers to be kind because she needed support. "I'm hoping, that by sharing this, I can contribute to raising awareness about this sensitive topic," she wrote on the photo-sharing site.
Source: Read Full Article