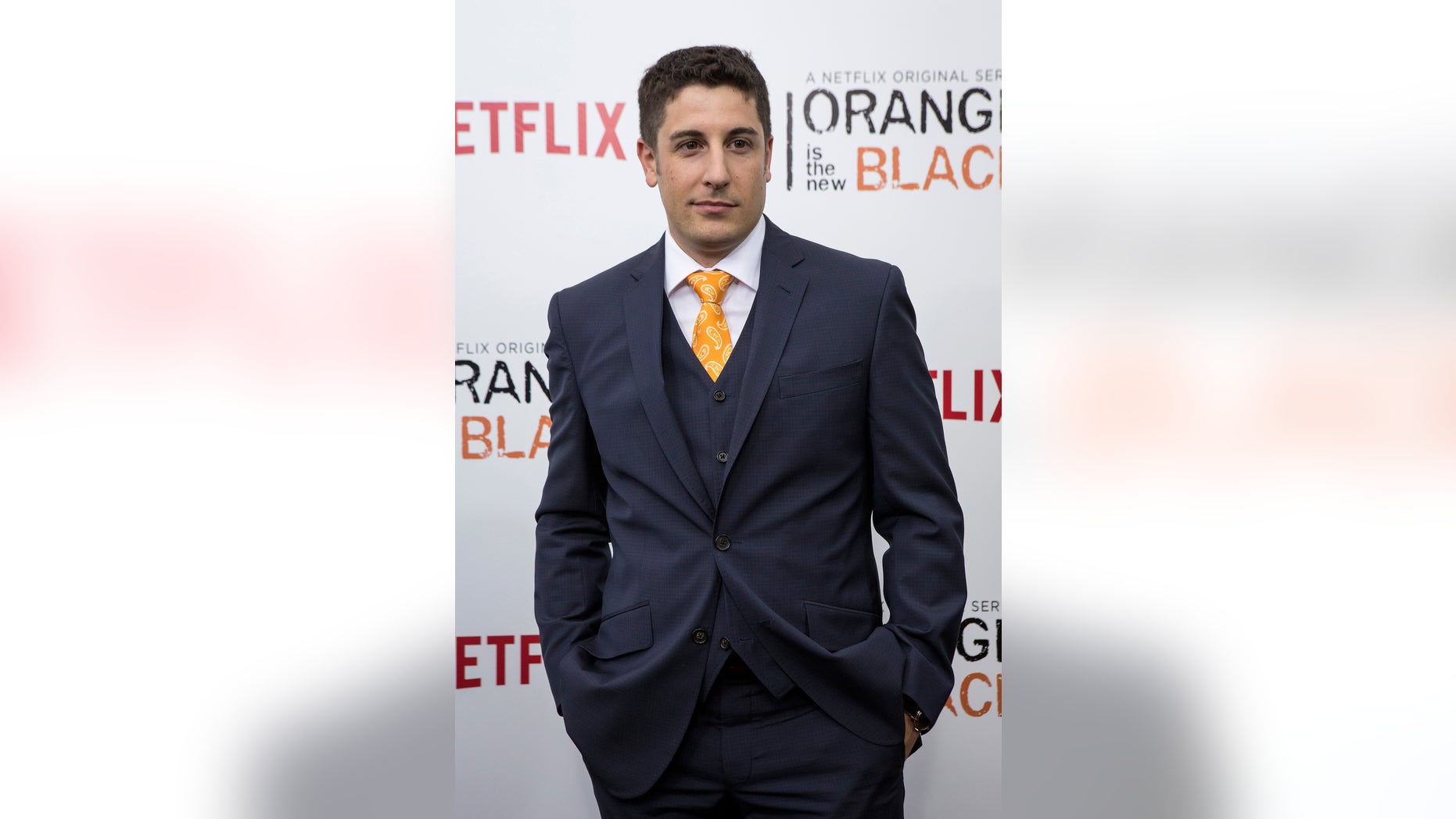 Jason Biggs shared on Instagram Thursday that he's one year sober.
(Reuters)
Jason Biggs is coming clean — and staying clean.
On Thursday, the "American Pie" star shared with his followers on Instagram that today he is celebrating being sober one year. He also said that it's a victory that took years of struggling to achieve.
"I first tried to get sober over 5 years ago, when the weight of my obsession with booze and drugs became too heavy for me to handle," the 40-year-old actor admitted in the caption for a photo of his AA silver recovery anniversary medallion commemorating the occasion.
Selena Gomez Hospitalized For Mental Illness: A Timeline of Her Health Struggles
"Turns out this s–t is hard. After some fits and starts, I've managed to put together one year of sobriety. I'm as proud of it as anything in my life. If you're struggling, know there's help. Don't be ashamed. We can do this."
Kanye West Discusses Bipolar Disorder, Trade and His MAGA Hat With Donald Trump
The medallion reads, "To thine own self be true" around a triangle with a one at its center. On each side are the words unity, service, recovery."
David Spade Donates $100,000 to National Alliance on Mental Illness After Sister-in-Law Kate's Suicide
But the father of two wasn't the only one taking note of the achievement. His wife, Jenny Mollen, also shared a post celebrating her husband's anniversary.
"So proud of my husband today," she wrote alongside a sweet photo of Biggs kissing her cheek on a red carpet.
"Congrats baby. I know how hard you work. I see you. I love you. Thank you for your fight." She then added several sushi emojis, writing in parentheses, "The sushi is us btw."
Source: Read Full Article