The 'Bachelor In Paradise' Season 5 Cast Is A "Who's Who Of Bachelor Favorites,' So Get Ready
We're in the final countdown to the start of Becca Kufrin's Bachelorette season on May 28, but if you're like me and have total faith in Becca finding her husband, the real summer TV hotspot is Bachelor in Paradise. While The Bachelorette can veer into melodramatic territory, Bachelor in Paradise is ridiculous, trashy fun, and it knows that it's ridiculous, but yet it can still pull off the unthinkable and create real adult relationships. Cast members for the show's upcoming fifth season have yet to be announced, but host Chris Harrison promises it'll be a "who's who of Bachelor favorites." Since Harrison's word is basically law in Bachelor Nation, the Bachelor in Paradise Season 5 cast is sure to be one of the show's bests.
In a recent interview with E! News, Harrison offered what he could about the new cast, telling fans: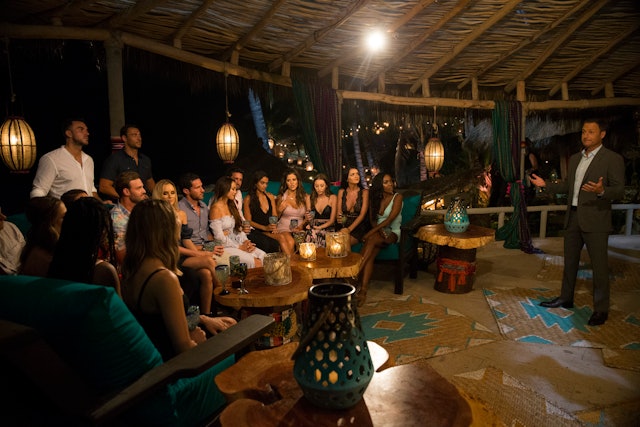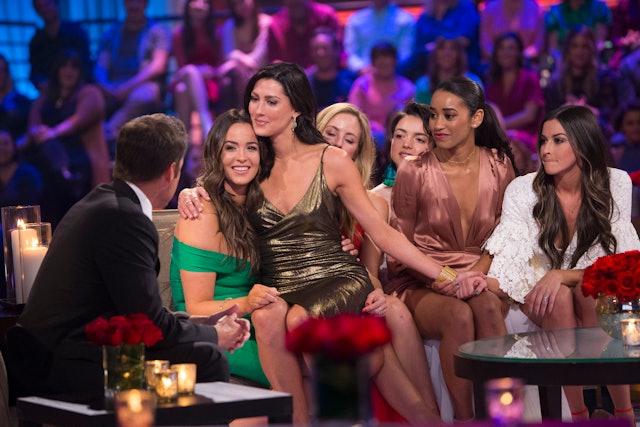 Ever since the surprise success of Bachelor Winter Games, ABC has also teased that the upcoming Paradise season would feature some of Winter Games' beloved international stars. In March, Robert Mills, the senior vice president of alternative programming at ABC, shared what he thought about some of the foreign franchise alums popping up on Paradise, telling E! News:
So, in other words, Yuki Kimura for Paradise 2018? Recently speaking to PEOPLE, Harrison hinted at the standout Winter Games contestant from Japan appearing on the summer show, saying:
Let it be known that even if she isn't competing for love on Paradise, I'd love to see Yuki tend bar alongside Wells Adams this year. Even if it isn't meant to be for Yuki, we still have the enjoyable task of labeling new men as Paradise bait when The Bachelorette premieres next week. We can always look over past Bachelorette rosters to debate about which old contestants are likely to appear this summer, but as long as Dean isn't there, I think we'll be cool with anybody.
Season 14 of The Bachelorette starts on Monday, May 28, at 8 p.m. ET on ABC. Season 5 of Bachelor in Paradise premieres later this summer.
Source: Read Full Article