Backstreet Boys Release New Song 'Don't Go Breaking My Heart'
Admit it: It's catchy.
The Backstreet Boys released their first new song in years late Wednesday, lighting up social media.
Considering that Twitter wasn't even around when these guys were setting young hearts aflutter in the '90s, that's an accomplishment.
"Don't Go Breaking My Heart" (not the Elton John song) has a nice hook, and the group's choreography in the music video above provides nostalgic comfort ― with some dad-style panache. 
Band members AJ McLean, Howie Dorough, Kevin Richardson and Brian Littrell are all in their 40s, and Nick Carter is 38, so give these "boys" credit for working to stay fresh.
"The minute we heard this song, we knew it was special," Richardson said in a statement, according to Billboard. "I geeked out over the piano and synths. When that groove drops on the second verse, COME ON. Great verse, hook and melodies. Just makes you wanna listen over and over again."
We won't argue with that.
Fans on Twitter had their say:
The group, which has a Las Vegas residency, is celebrating its 25th anniversary this year and last made a studio album in 2013. "In A World Like This" featured a lead single of the same name.
Welcome back, Boys, even if you never really left.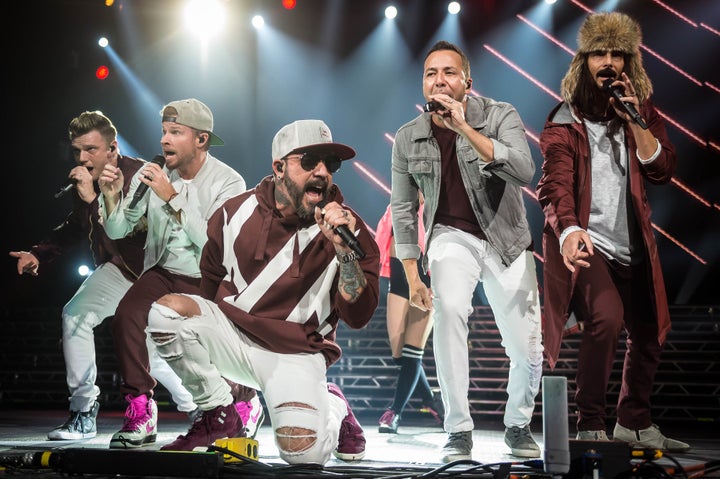 Source: Read Full Article