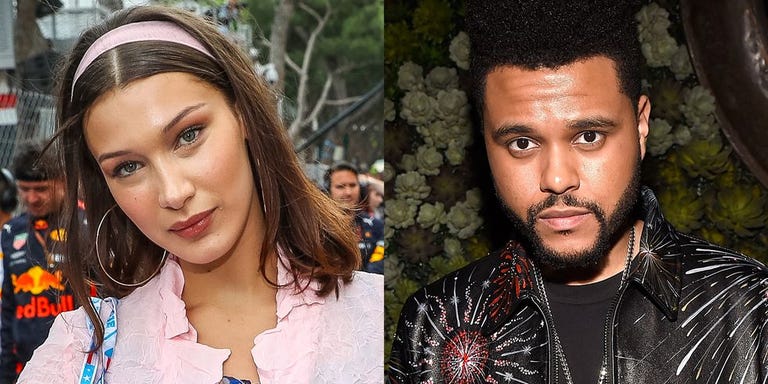 Bella Hadid and The Weeknd's renewed summer romance just moved from Cannes to Paris.
The former couple—who in early May were photographed making out at a Cannes Film Festival party—had a date in Paris yesterday. A fan took a photo of them at a restaurant having drinks, and Hadid was smiling at The Weeknd.
The Weeknd also shared an Instagram story from their table. Hadid can be heard in the background saying, "You're taking a video of the bubbles…"
https://www.instagram.com/p/BjdI2KahS-Z/
https://www.instagram.com/p/BjdIr7AhJ2v/
Fans also believed The Weeknd was with Hadid later on in the day. She shared a photo of herself—balancing tomato sauce on her head inside a restaurant. The Weeknd posted an Instagram story of his finished dinner, with what appears to be that same tomato sauce jar in the right corner:
https://www.instagram.com/p/BjdJqaxHTa6/
And to make it as official as possible, the two were photographed by paparazzi showing PDA in the street. Tesfaye had his arm around a grinning Hadid.
Hadid and The Weeknd haven't officially commented on the dating rumors that sparked after Cannes. E! was told by a source in April though that Hadid and The Weeknd had been "secretly seeing each other recently" but weren't official.
"They are just getting back to a good place," the source said. "She loves hanging out with Abel and they always have fun together and is very hopeful of their future relationship." All's well for now, it seems, at least in France. C'est la vie.
From: ELLE US
Source: Read Full Article