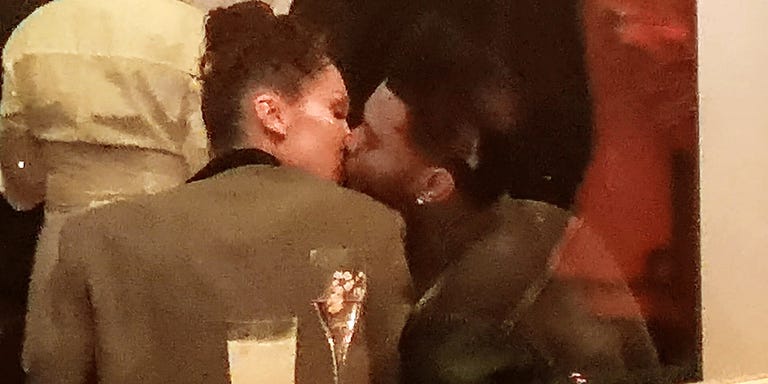 Bella Hadid and The Weeknd (née Abel Tesfaye) are just playing with our emotions now. After they were reportedly seen "kissing all night" at Coachella last month, they were spotted locking lips again last night—this time on the French Riviera. (How romantic!)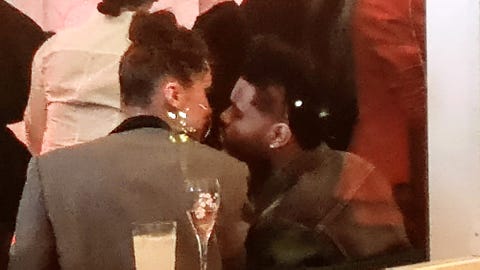 The former couple was seen getting close at the Magnum ice cream party during the Cannes Film Festival. They spent most of the night "huddled close together" in the VIP section and "kissed intermittently," the Los Angeles Times reports.
Hadid was even seen caressing Tesfaye's face at one point in the evening.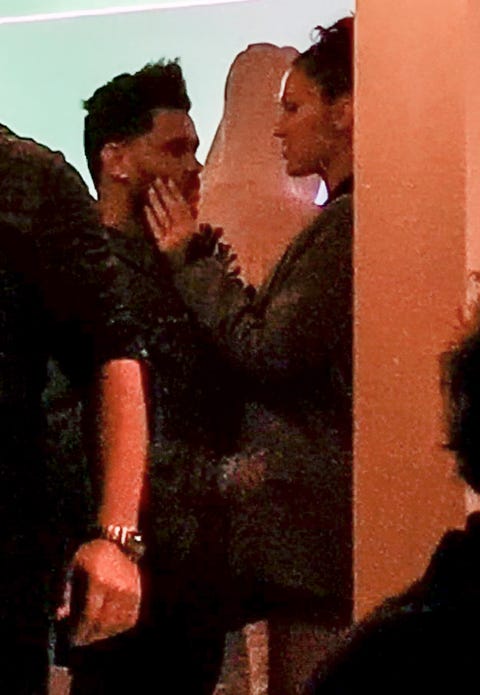 The former couple, who split in November 2016, didn't arrive to the fête together. Apparently, Bella made her entrance at around 10:20 p.m. local time and The Weeknd followed 20 minutes later, according to the LA Times.
They were seen greeting each other with a hug and a kiss on each cheek, according to a video taken at the event. Even such subtle PDA was enough to get us excited for their reunion.
A source previously told E! News that "Bella never really lost feeling for Abel and had hope they would eventually get back together." Plus, the pair has been "secretly seeing each other recently," but are not official, the insider added. In fact, after E! reported Hadid and Tesfaye's kiss at Coachella, Bella personally denied that it happened. "It wasn't me," she wrote in the outlet's Instagram comments.
The Cannes sighting also arrives about two months after The Weeknd released a somber album, My Dear Melancholy, which included tracks that seemed to shout out his exes, Hadid and Selena Gomez. (He and the pop star broke up last fall.)
Fans have theorized that the song "Wasted Times" is about Bella, since the lyrics are directed at a former lover and makes a raunchy reference to her love for horseback riding: "I'll take my time to learn the way your body functions / You were equestrian, so ride it like a champion."
Source: Read Full Article