I'm obsessed with eating raw cookie dough. To be completely honest, the gooey, sweet taste of the dough really gets me going. And even though all of Ben & Jerry's variations on cookie dough ice cream have knocked the ball out of the park, Ben & Jerry's three "Dough Time" cookie dough flavors are their best yet. The new flavors were announced on May 1, and they're totally winning me over.
Ben & Jerry's new "Dough Time" flavors are available in Ben & Jerry Scoop Shops nationwide, according to a press release. Each one is a different twist on traditional cookie dough ice cream, and if I'm being completely honest, all of them sound like my definition of a "summer diet."
In classic Ben & Jerry's style, each Dough Time flavor has a punny, catchy name. To start off the collection, the company introduced Chip Off The Dough Block (LOL get it?). This doughy dream combines chocolate chips, chocolate ice cream, chocolate chip cookie dough, and chocolate chip cookies. If you're head-over-heels in love with chocolate chip cookies like I am, then you're in for a real treat.
For all of you peanut butter lovers out there, this'll be right up your alley, so listen up. The next Dough Time flavor is called the P.B. Dough-ble Chocolate ice cream. It combines dark and milk chocolate ice cream with peanut butter cookie dough, along with swirls of peanut butter cookie butter.
The third Dough Time flavor is the Cinn-Dough-rella, for all of you diehard Cinnabon fans out there (yes, it's me, here I am). According to the website, Cinn-Dough-rella combines cinnamon with caramel ice cream, along with cinnamon bun dough, shortbread cookies, and even oatmeal cinnamon cookie swirls. Does anyone else have a go-to bubble bath ice cream? Well, this is mine, thank you very much.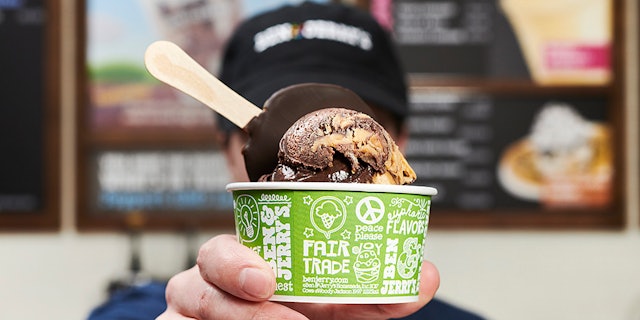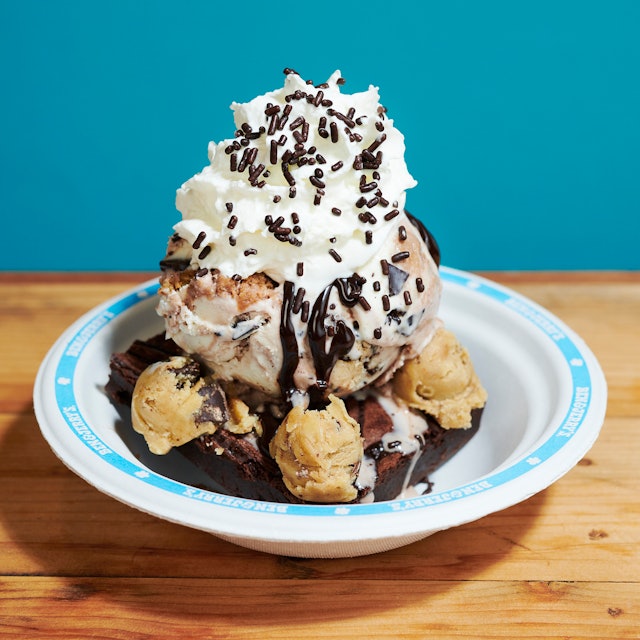 Hold up, because that isn't even where the good news ends. Customers will also be able to order any of the new Dough Time flavors in a Chocolate Dipped Waffle Cone. This includes two scoops of any flavor, along with a chocolate-dipped cookie dough pop. OMG, I need all of this in my possession immediately. Please and thank you.
Ben & Jerry's always manages to come in clutch with summer treats, and once again, they've truly outdone themselves. Even though no raw eggs will be included in the cookie dough, my mom will still probably have a fit. But, TBH, nothing can get between me and any of these flavors. Each Dough Time delicacy sounds like absolutely everything I could ever want in life, so BRB as I run to my nearest Ben & Jerry's Scoop Shop. I'm going to need my Dough Time fix as soon as possible.
Source: Read Full Article