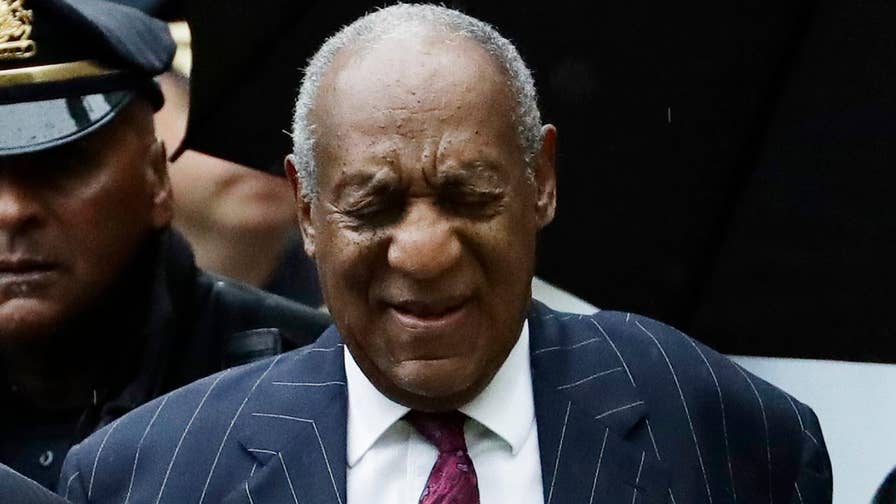 Bill Cosby sentenced to three to 10 years in state prison
Judge Steven O'Neill sentenced 81-year-old comedian Bill Cosby for sexually assaulting Temple University athletics administrator Andrea Constand in 2004; Rick Leventhal reports from Norristown, Pennsylvania.
Bill Cobsy's wife, Camille, is claiming that the disgraced comedian was "denied his right to a fair trial."
Following her husband's Tuesday sentencing of three to 10 years in state prison for drugging and sexually assaulting Andrea Constand, Camille Cosby issued a statement accusing District Attorney Kevin Steele of using "falsified evidence," claiming that at trial he presented doctored audio of a recorded phone conversation between Cosby and Constand's mother, Gianna.
"After being tipped off by a recent online publication that a tape-recording Mr. Steele played during trial was doctored, Mr. Cosby retained a forensic expert to conduct an audio authenticity analysis of the recording," the statement read.
"Gianna Constand, the mother of Andrea Constand, had surreptitiously and illegally made the recording of Mr. Cosby in 2005 without his knowledge or consent," the statement continued. "That recording was provided to Bruse Castor while he was DA of Montgomery County. Mr. Castor determined that Gianna Constand's surreptitious recording constituted a potential felony under Pennsylvania law, which required Ms. Constand to obtain Mr. Cosby's consent to the recording."
Bill Cobsy's wife, Camille, is claiming that the disgraced comedian was "denied his right to a fair trial."
(AP)
According to The Associated Press, Steele rejected the allegation, saying, "It that's what they've got, it's beyond a Hail Mary."
In her statement, Camille alleged that Steele "beat" Castor for district attorney "by unethically attacking him for not prosecuting my husband."
"He thereafter used the illegal recording in both trials, claiming that it was an authentic recording of the 2005 conversation," Camille alleged. "Mr. Steele relied heavily on the recording in both trials, ultimately convincing the jury in the second trial to return a guilty verdict."
Camille went on to claim that on Sept. 12, an online publication reported that a Montgomery County Court official, requesting anonymity, said "the original recording" by Gianna was "doctored and contained information that would exonerate Mr. Cosby."
"The defense team immediately sent its copy of the recording to a forensic expert, who, after extensive analysis, has unequivocally concluded: 'This is not a true representation of the original content or conversation. Without question this is not an authentic recording.'"
Camille Cosby laims that the district attorney never disclosed that the recording "was inauthentic, much less that it had been falsified," and that following the media report, Montgomery County detectives "acknowledged to the defense team that they could not authenticate the recording and did not know who made the version of the recording played at trial."
Camille concluded her statement by noting that Cosby's defense team "will be filing a motion seeking immediate relief for the prosecution's use of this falsified evidence."
"The DA's use of the falsified audio clip at trial is deeply prejudicial, yet it represents just one of many issues that resulted in the denial of Mr. Cosby's right to a fair trial," the statement read. "These egregious injustices must be corrected."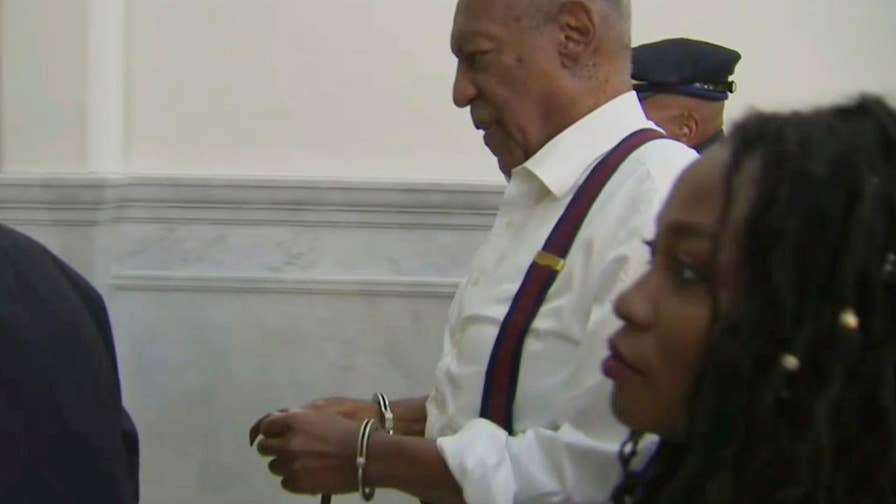 Bill Cosby taken from courthouse in handcuffs
81-year-old comedian Bill Cosby heads to jail for processing after judge sentences him to three to 10 years in prison for 2004 sexual assault.
The former television superstar, who traded on a squeaky clean, fatherly image, was sentenced after being found guilty of three counts of felony aggravated indecent assault in April in one of the most widely publicized trials in modern history.
Fox News' Tyler McCarthy and The Associated Press contributed to this report.
Source: Read Full Article