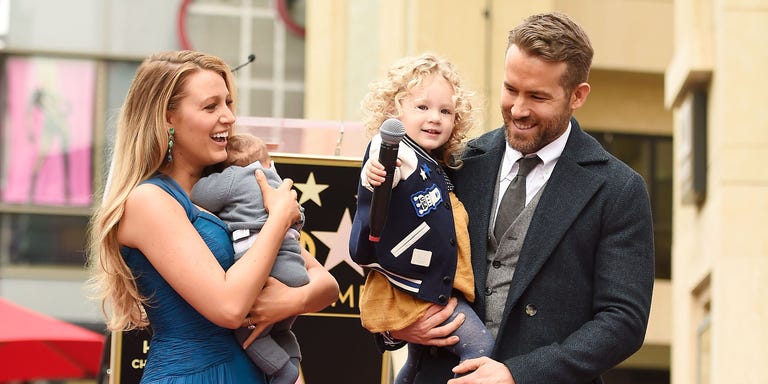 Blake Lively and Ryan Reynolds are definitely fans of Taylor Swift, and they were spotted attending her Reputation tour this week.
One of the reasons that Lively and Reynolds are such avid Swift fans is because their daughter was featured on the hit song "Gorgeous" by the superstar. As soon as the song came out it was being speculated that Lively's daughter James was the baby voice uttering the word gorgeous at the start of the song, which turned out to be true.
So it's unsurprising that Reynolds and Lively were spotted at one of Swift's concerts this week, and that they both went absolutely wild when their daughter's song came on. In the adorable video, Lively can be seen filming the show on her mobile, while husband Reynolds looks on. And as soon as Swift introduces "Gorgeous," Lively and her husband start screaming and dancing around. It's truly a sight to behold:
According to ELLE, James' inclusion on the song was confirmed in the Reputation album booklet which says, "Baby intro voice by James Reynolds." And according to fans who were present at her secret album listening parties, Swift revealed the story behind how James came to be featured on the song.
According to one such fan on Twitter, "Taylor was with Blake and Ryan at the beach and was playing gorgeous for them on her guitar, and then their daughter, James, kept saying 'gorgeous' over and over .. so Taylor was like, 'could i use that?' and the intro was born."
Source: Read Full Article