Brides Can Shop Meghan Markle's Bridal Style Online–For Under $5,000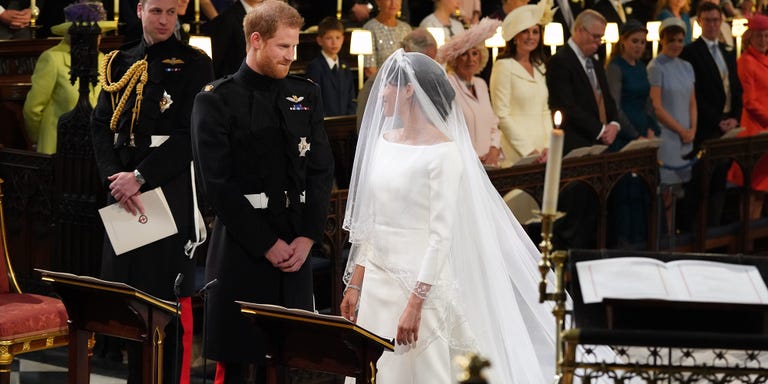 Kate Middleton's wedding gown in 2011 sparked worldwide interest in shopping bridal styles just like Kate's. In fact, brides today still shop for gowns that evoke Duchess of Cambridge vibes when searching for the ultimate in classic bridal styles. But, Meghan's unembellished, simple and elegant custom Givenchy gown by Clare Waight Keller is a feather-in-the-cap of the unadorned, minimalist and completely clean bridal trend we've noticed as of late.
There is no doubt that fussy royal wedding dresses of the past will be deemed "old-fashioned" moving forward, and Meghan's simple style is likely to push vying for Kate's lace look to the bridal back seat.
With that in mind, what if you could shop Meghan's look online–for under $5,000? While her Givenchy look is completely custom, looks like it may have been partially inspired by this design, by her friend and minimalist savant, Roland Mouret.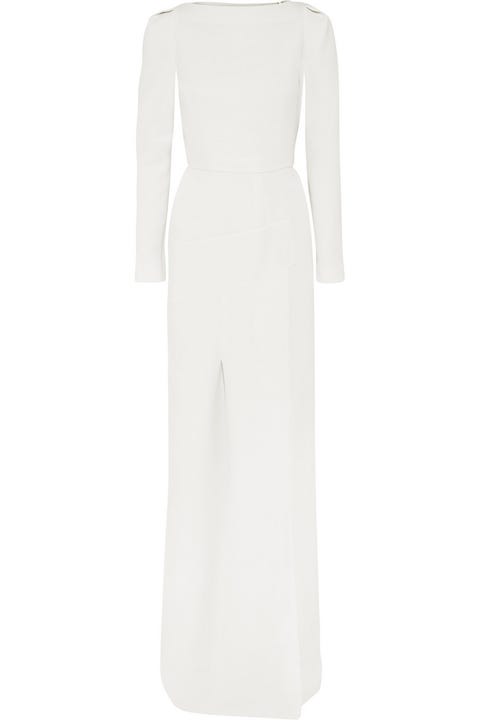 Roland Mouret "Ella" wedding gown, $4,175, net-a-porter.com SHOP NOW
It was rumored at one point that Mouret was working on a custom look for Markle for her wedding, and given that her evening look is still to come–it's possible that he is. The bride is dear friends with eveningwear designer and wore one of his designs to arrive at Cliveden House yesterday afternoon.
Mouret implied that he may be working with Markle on a design in a recent interview with WWD , reports Elle. "Meghan knows really well what she likes and the main thing with Meghan is to listen to her and work in collaboration with her," Mouret said, adding: "I've already said too much."
Source: Read Full Article