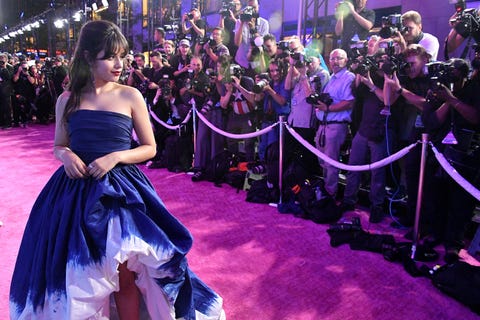 Camila Cabello is channeling her inner princess on the VMAs red carpet. The starlet arrived to the awards show wearing a voluminous navy strapless dress by Oscar de la Renta, looking like she came straight out of a fairytale.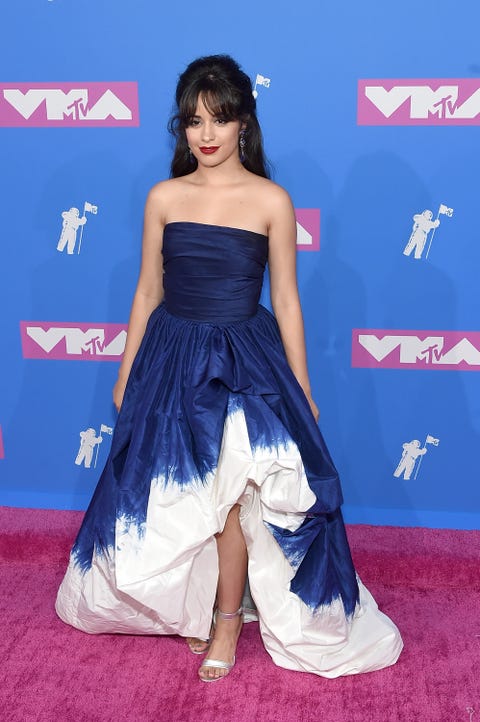 Camila was really feeling herself in her ball-worthy gown. She twirled around in front of photographers and played with her dip-dye bubble skirt on the carpet.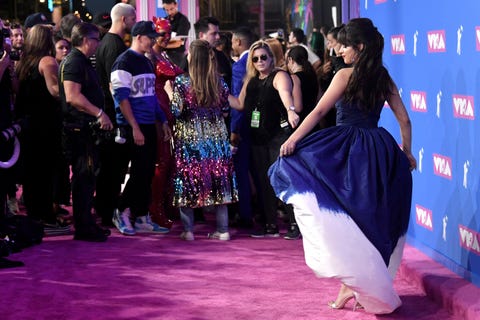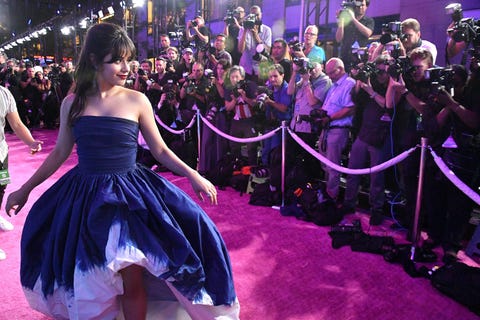 Cabello's jewelry, courtesy of Chopard, is just as stunning as her dress. She sported dangling earrings featuring 57.71-carats of tanzanites, aquamarines, pink sapphires, rubies, blue sapphires, and amethysts set in 18k white gold. She also wore an assortment of sapphire rings, a fitting match for her deep blue gown.
The 21-year-old is in the running for five awards tonight, including Video of the Year, Song of the Year, and Artist of the Year, Entertainment Weekly reports. When asked how she felt about her nominations during an MTV interview, she said, "Well, I can't breathe!"
Cabello continued, "I'm really excited and whatever happens tonight, it's not really about the awards but just the fact that, I know how important this awards show was to me when I was sitting at home watching it. And it's really surreal to me that I'm nominated with nominees like that. Just the fact that I'm nominated in categories with nominees that inspire me so much and it's amazing."
Cabello, who lives in Miami, just flew into New York this morning for tonight's ceremony. "I love New York. I would love to live here someday," she added. "I think it's so magical and so happy the VMAs are here. It's just a different energy. I've had to deep take deep breaths on the carpet because I feel so nerves and I'm not even performing so I can't even imagine."
Source: Read Full Article