Cate Blanchett Just Led a Women's March on the Red Carpet at Cannes for a Shocking Reason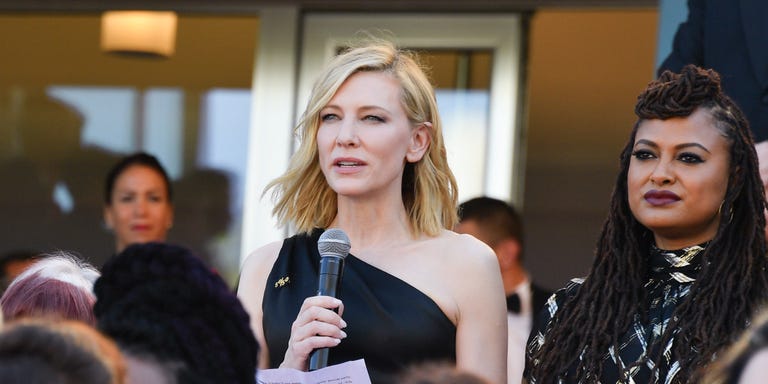 Cate Blanchett just led a Women's March on the red carpet at Cannes Film Festival to make a very important point.
Enlisting the help of 82 actresses and Hollywood executives, Blanchett led the demonstration, which took place on the steps of the Palais.
The number 82 is significant because, according to The Hollywood Reporter, it "symbolizes the number of women who have been featured in the festival's competition over its 71-year history," which is a pretty shocking statistic.
Other women taking part included Kristen Stewart, Ava DuVernay, Marion Cotillard, Salma Hayek, and Patty Jenkins.
In her hard-hitting speech, Blanchett revealed (via The Hollywood Reporter):
Blanchett continued, "These facts are stark and undeniable. Women are not a minority in the world, yet the current state of our industry says otherwise. As women, we all face our own unique challenges, but we stand together on these stairs today as a symbol of our determination and commitment to progress."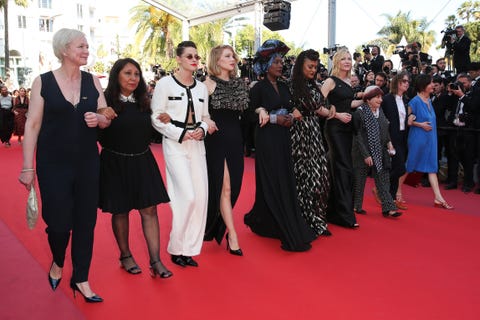 The Women's March at Cannes was an important call to change, in which Blanchett and her fellow marchers made several demands.
As Blanchett stipulated (via The Hollywood Reporter):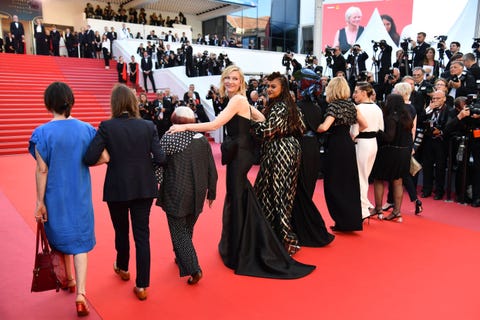 Source: Read Full Article