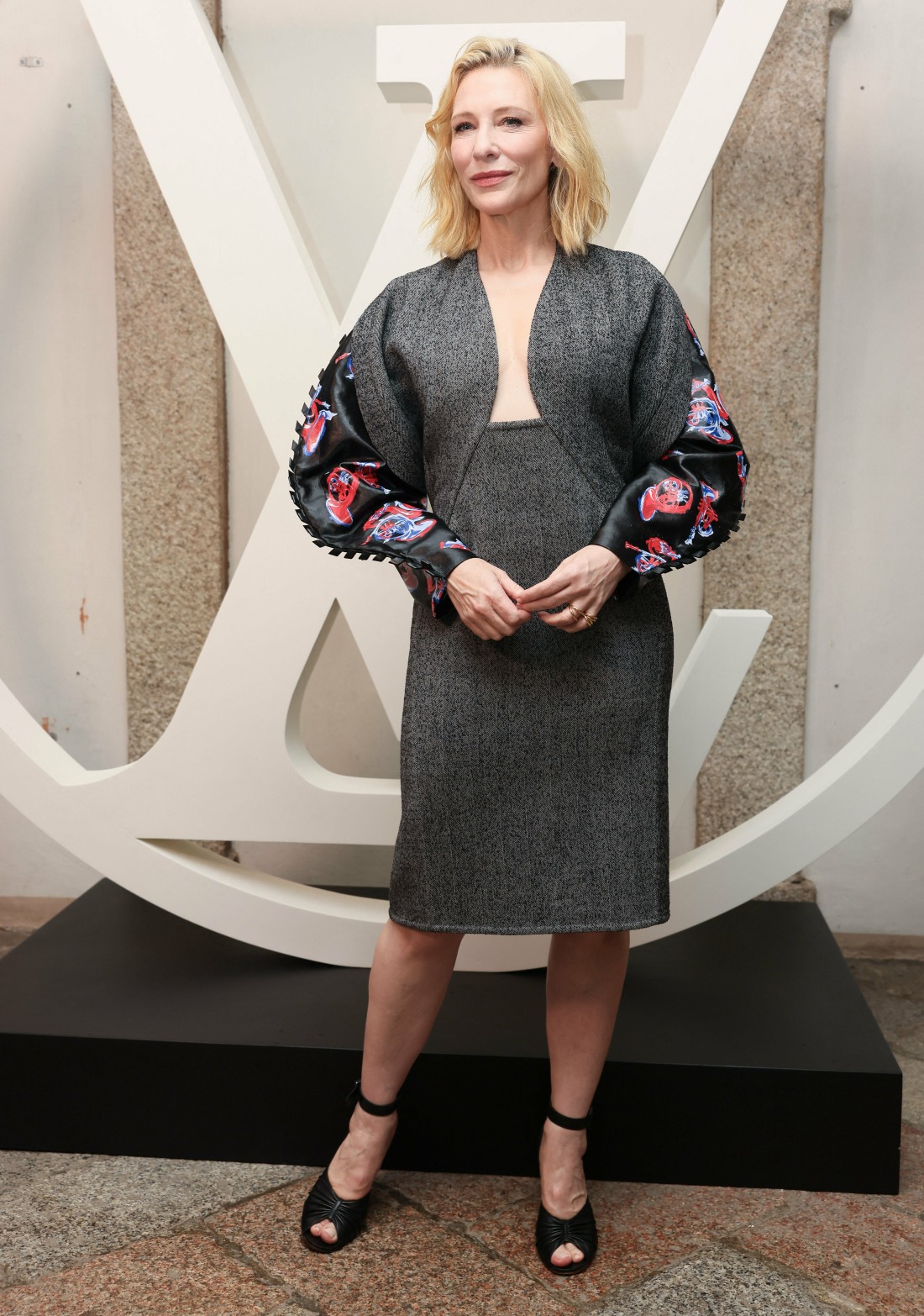 Here are some photos of Cate Blanchett in Italy this week, attending the Louis Vuitton Cruise Collection show at the Palazzo Borromeo. Cate is currently a "house ambassador" for LV, and she's getting LV to design some custom looks for her using existing fabric, as in the fabric they had left over from other collections. She wore those fabric-remnant-designs in Cannes and I kind of disliked them. The fabric was fine, but the design was blech. I don't know if Cate is wearing a dress made from "new" fabric in these photos, but considering she's at the runway/event for the cruise collection, I bet they just gave her something new to wear. Again, the design sucks. I actually despise those sleeves. This ambassadorship is going to be very difficult for me.
Meanwhile, while Cate was in Cannes, she did a "conversation" as part of the Kering Women in Motion event staged at the festival. She spoke about recently becoming a producer and how she and her producing partner Coco Francini decided that they need to enforce diversity quotas on the films they produce, basically. Or at least quotas on who they interview for jobs.
On "Mrs. America," Blanchett and Francini hired mostly female directors and crew members. On that set, they decided their mandate moving forward for all of their projects would be, "You must interview a woman and you must interview a person of color."

Blanchett and Francini are proud to run a company that showcases women, international filmmakers and diverse voices. For Blanchett, she recalls a time in her career — not to long ago — when she would look around and be the only woman on set. With her work as a producer, she is hoping to change that.

"We've both had experiences where we walked on set and done the headcount and you wonder why you sort of slightly feel alienated and annoyed somedays," Blanchett said. "I realize that I'm the only woman in the cast…there at 62 men, and yep, I'm the only woman. This ratio is bad…it's really disproportionate. And it means you're always laughing at the same jokes. I do have a really good sense of humor, but it's like, let's change it up."
[From Variety]
I've already seen some right-wing sites try to make it sound like she's dictating that all productions must be woke as hell, but… like, saying that you're only required to INTERVIEW a handful of people of color and women is really bare-bones wokeism. It's barely even woke?? Like, "let's make sure that we interview some women of color for this job" is no guarantee that those people will be hired, it's just that you're expanding who gets interviewed. I'm glad Cate is producing now though, she has such funky art-house taste, I bet she'll help get some really cool films made.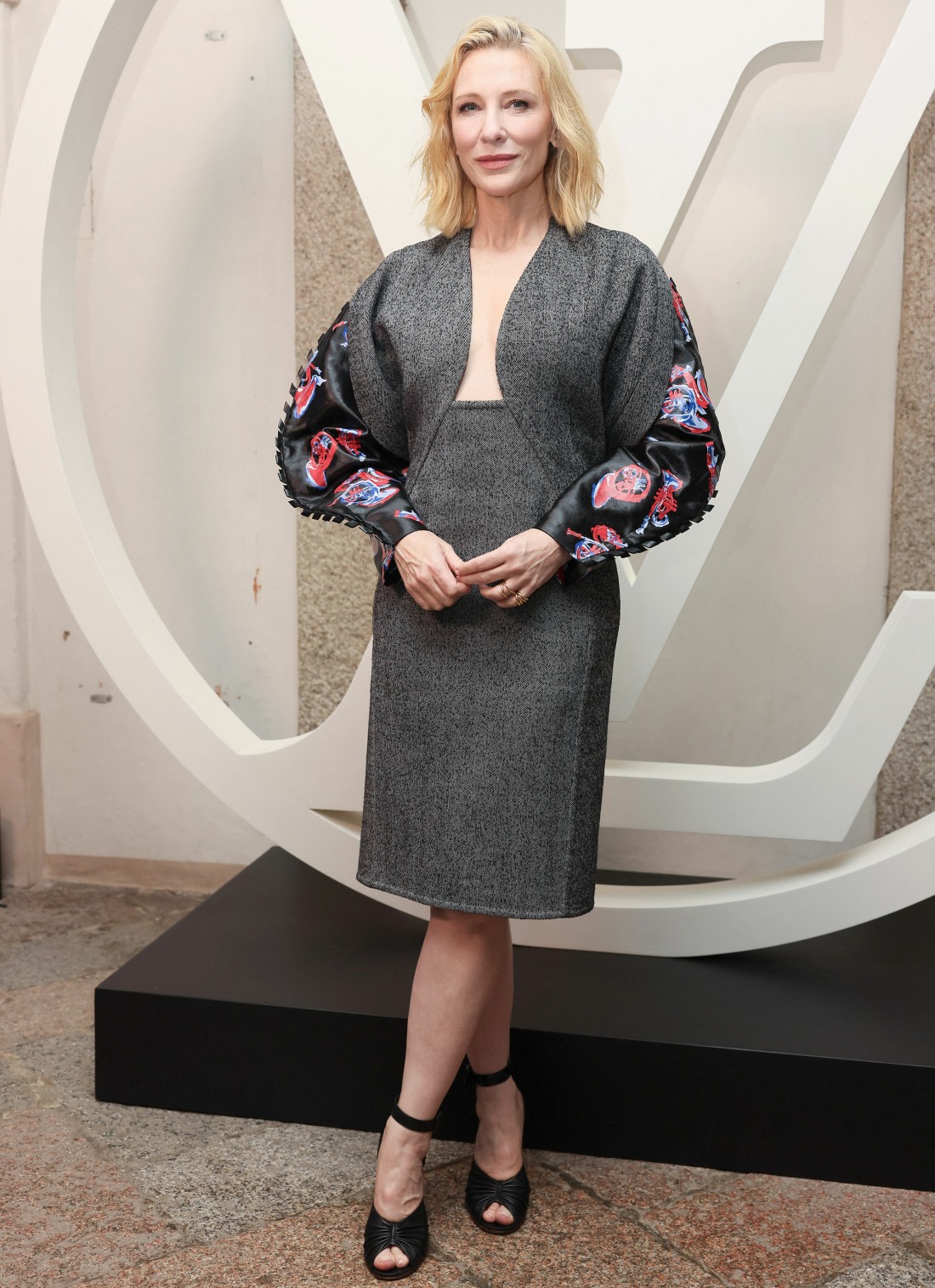 Photos courtesy of Cover Images.
Source: Read Full Article