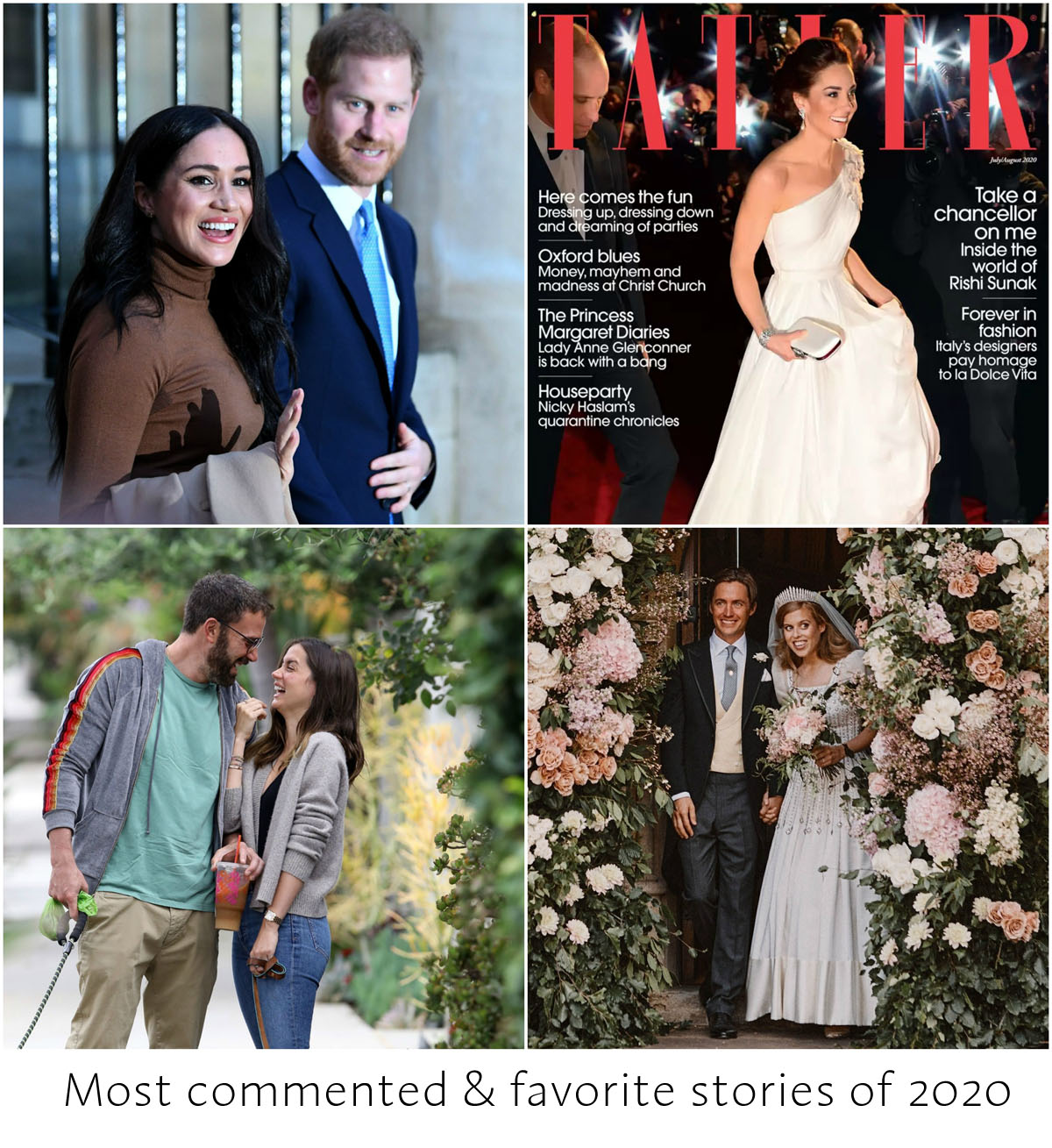 Every year, I do a "most commented" post. (Years ago I would do a "most popular" post too but I gave that up because it was too much work.) Instead of just doing the most commented stories of the year, I'm doing the most commented plus a few of our favorites. That's because the top 20 most commented stories started off being all about the royals! We had Sussexit, The Tatler Scandal and Finding Freedom so that's not surprising. However we have a late-breaking entry by Hilaria Baldwin! Last year the most commented stories were a more mixed group between the royals, including Prince William's affair and Archie's birth, and the college admissions scandal. Our favorite stories this year include Afflarmas, Katie Holmes and Emilio Vitolo, the outing of Lea Michele and Trump catching covid. (I'm cut and pasting some of the text for our favorite stories from our last podcast post, so some of that may sound familiar. It's the end of the year and I'm feeling lazy!)
20
Meghan reads to Archie on his first birthday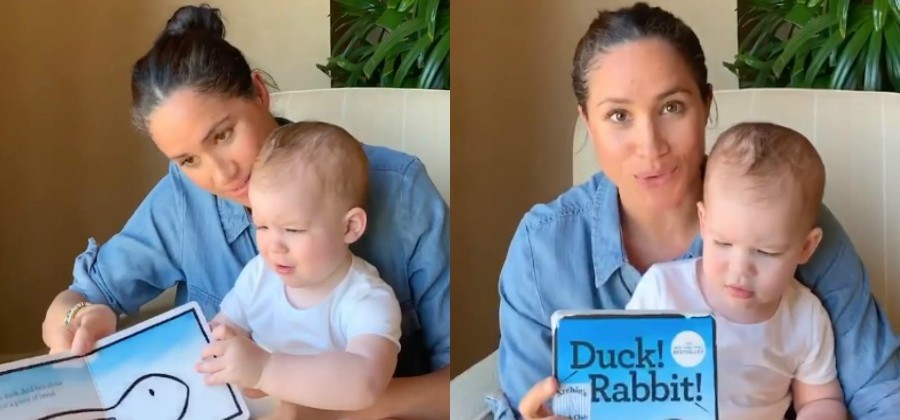 This story falls farther down the list than we usually feature but I wanted to talk about it because it's one of my favorite moments of the year. Meghan read the book Duck Rabbit to Archie on his first birthday and posted the video with a call for donations to Save The Children. It was adorable and sweet and Meghan ended up helping a worthy charity. She was widely praised for sharing the cute video and supporting a good cause. She got criticized and nitpicked for it too of course, because that always happens to her.
19, 17, 12
The Tatler Debacle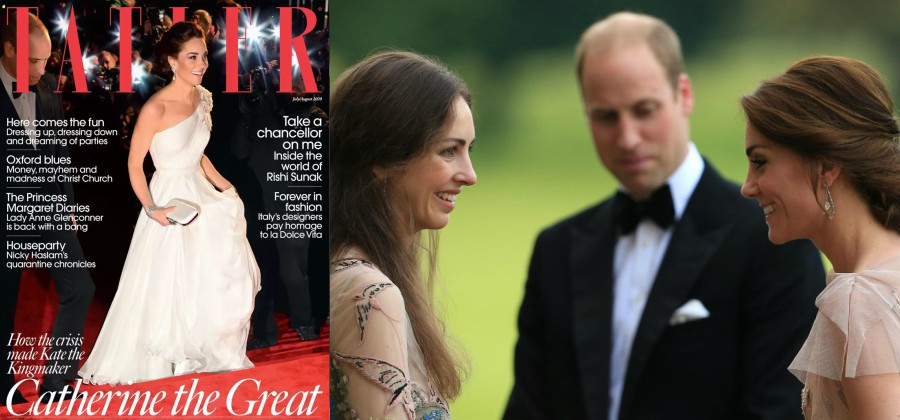 For a deep dive into the Tatler Scandal, you can get the top 8 stories here. I did a mailing list signup with those because that story was just insane. In May, Tatler ran a cover story with the title Catherine The Great, how the crisis made Kate the Kingmaker. It was superficially positive toward her, but a full read showed that it was shady and used sugary palace-sanctioned quotes against The Cambridges. William and Kate denied knowing about the piece and threatened legal action against Tatler. Tatler stated that the palace was aware of the piece, that they asked them to work with them on it, and that they stood by their journalist. In a related story that's in our top 20, Tom Sykes at The Daily Beast revealed that he heard about Prince William's affair with Rose Hanbury from one of his "top sources, the daughter of an earl."
13
Hilaria Baldwin outed as lying about her Spanish background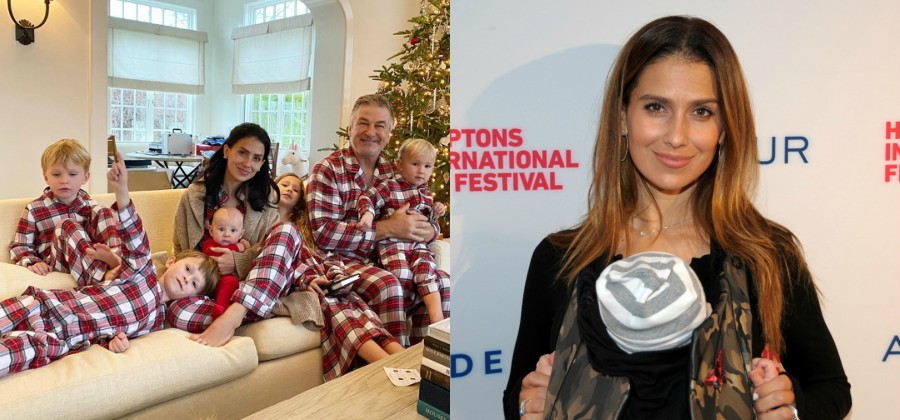 I made this list last week thinking that would be it for the year, but then we got the amazing Hilaria Baldwin story. A Twitter user compiled evidence showing that Alec Baldwin's wife, Hilaria Baldwin, had fabricated her backstory, claiming to grow up in Spain and faking an accent when she was from Boston and has American parents and grandparents. Hilaria offered vague non-explanations on Instagram and to the NY Times while outlets dug up more evidence of her long and obvious grift.
14, 15
The "you could've had a bad bitch" victory lap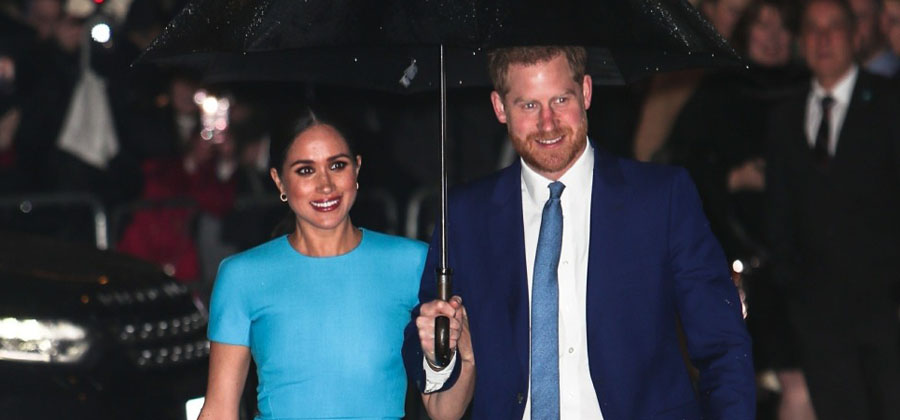 In March, after leaving the Royal Family, Harry and Meghan returned to the UK and made several appearances where they looked triumphant and happy. Meghan's gorgeous, bright-colored fashion seemed to telegraph her mood, with the most iconic photos coming out of their appearance at the Endeavor Awards. Meghan and Harry also looked triumphant in red at a Royal Marines charity event. The Commonwealth Day services showed the strain between Harry, Meghan and the royals, with William and Kate barely acknowledging them. Another most-commented story post-Sussexit was Harry's speech at a JP Morgan event in Miami in February.
111
Princess Beatrice & Edoardo Mapelli Mozzi got married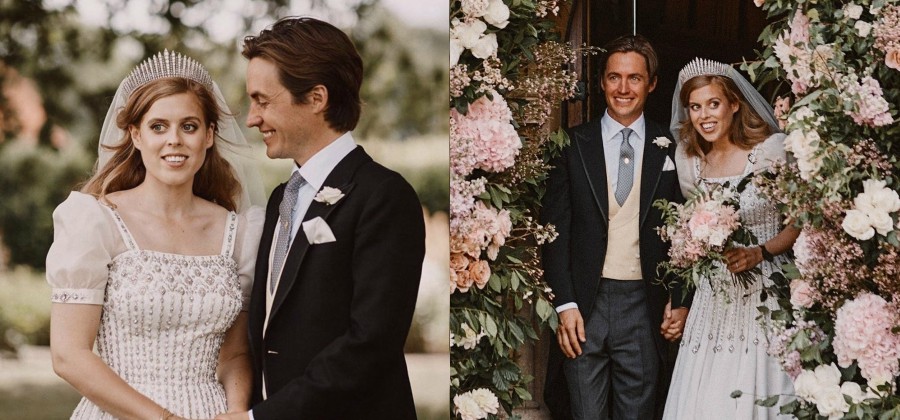 We got a British royal wedding this year when Princess Beatrice and Edoardo Mapelli Mozzi married in a socially distanced ceremony attended only by close family, as per lockdown rules in the UK. Curiously we got no photos of the bride's parents. Her father is of course under investigation for his role in the Jeffrey Epstein child trafficking case.
10
Jessica Mulroney fired from CTV after making racist threats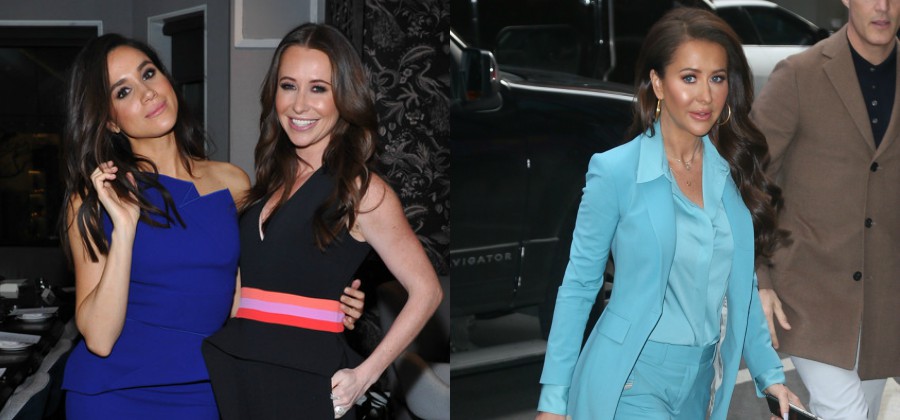 Duchess Meghan's Canadian BFF, TV presenter and stylist Jessica Mulroney, made racist threats to lifestyle blogger Sasha Exeter after Sasha made a post calling out people for not supporting Black Lives Matter. Jessica wasn't named in the post she took offense to, but she took it personally and threatened Sasha's livelihood. TV station CTV then fired Jessica from her job as host of the show I Do, Redo.
8
Finding Freedom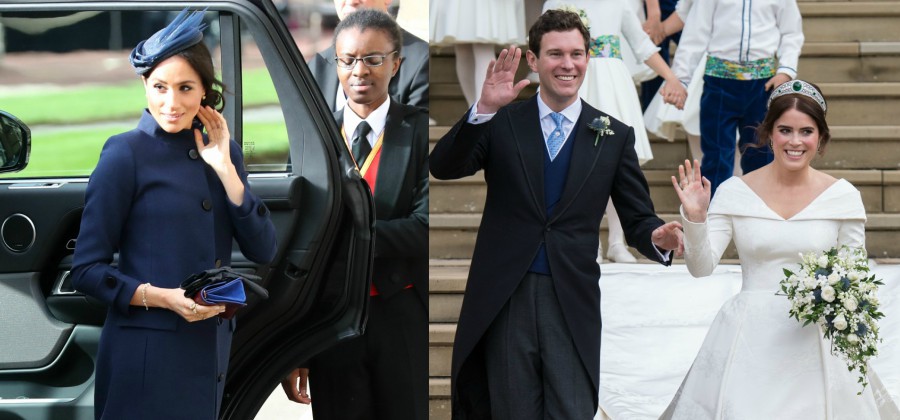 Only one story from Finding Freedom made it into the top twenty most commented this year, the story about Meghan announcing her pregnancy news at Eugenie's wedding. That was likely because we had multiple stories a day from that dishy book and the comments got divided. Omid Scobie really delivered and Finding Freedom was a joy to read. If you'd like to do a deeper dive into our Finding Freedom coverage, you can get an email with the top 12 stories and denials about Finding Freedom.
20 (a tie), 18, 16, 9-1
Sussexit!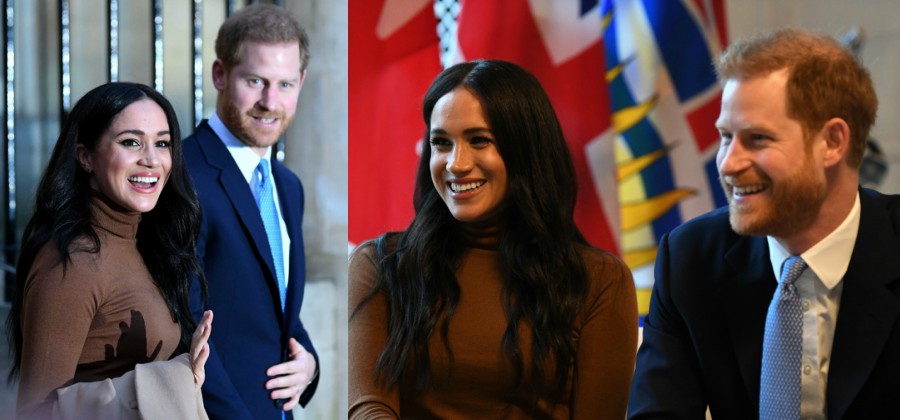 Harry and Meghan's announcement that they were stepping back from royal life was our top most commented post of 2020. We had so many other stories about Sussexit in our top 20, including The Queen's statement about it, the fact that Harry and Meghan did work closely with the palace despite the royals' claims and the news that Harry and Meghan had given up their HRH status. They detailed their exit plan with a well thought out website and left Archie in Canada briefly when they flew to London to make the announcement. We heard that William and Kate were "reeling" from the news despite the fact that they knew the Sussexes' plans well ahead of time. There was also the question of who would pay for The Sussexes' security. Plus the whole "one year review" issue came up, with the initial plan being that the arrangement would only last a year. We pretty much know how that's going to work out.
Our favorites: Afflarmas came out as a couple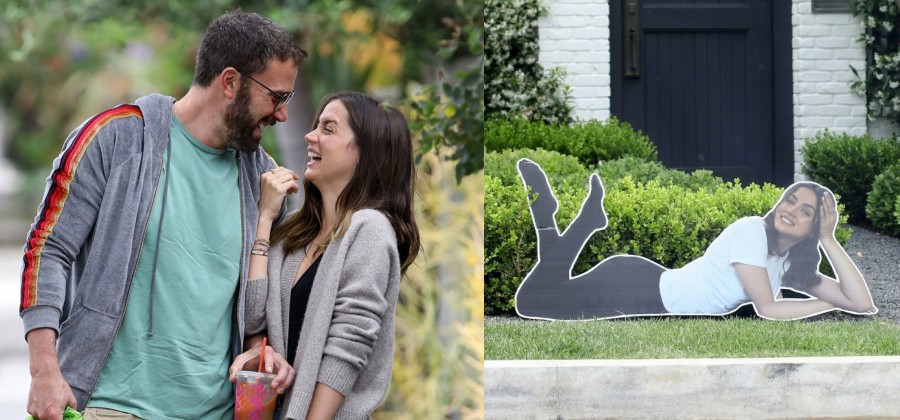 Ben Affleck and Ana de Armas hooked up early in quarantine and are thought to still be going strong despite the concerning lack of updates. They traveled together early in the pandemic and failed to quarantine or wear masks. They made out for a music video and were spotted often this summer walking their dogs, kissing and gazing lovingly at each other. Their publicity peaked when Ana had a cardboard cutout of herself made and put on Ben's lawn. Curiously, after the Washington Post ran a fun editorial about Ben and Ana calling them the "pandemic's only tabloid celebrities," the pap photos dried up. We did hear that they moved in together though. Will we get an engagement or a breakup announcement in 2021?
Our favorites: Trump got covid
In October, Trump got covid after playing it down, holding indoor superspreader rallies, going maskless and not social distancing. He threw a parade for himself outside Walter Reed, he ambled up the steps of the White House and ripped his mask off before going inside and he told people the virus was a blessing in disguise and that they should "dominate" it. I look forward to hopefully ignoring this harmful racist fascist a-hole in 2021.
Our favorites: Lea Michele got outed as a mean girl a-hole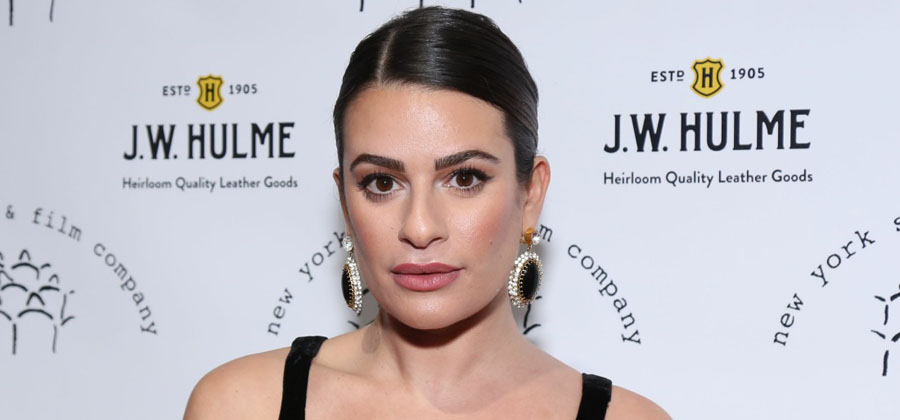 One of Lea Michele's Glee costars, Samantha Marie Ware, spoke out against her after Lea supported BLM. Samantha revealed that Lea bullied her on set and threatened to poop in her wig. Other people also spoke out about how awful Lea is including costars Heather Morris, Craig Ramsay, and Amber Riley and even Lea's L'oreal collaborators.
Our favorites: Katie Holmes and Emilio Vitolo took over for Afflarmas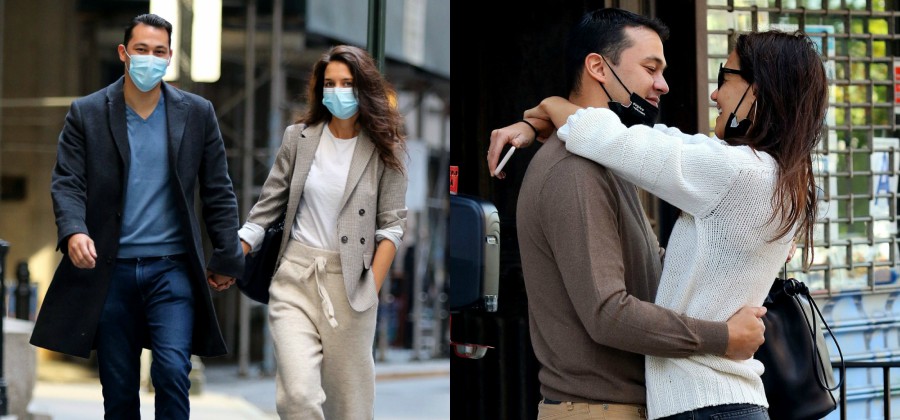 Katie Holmes and her new boyfriend, chef Emilio Vitolo, stepped in this September to fill the void left by Afflarmas. While not as many people were interested in these two, the stories were fun and included plenty of photos of their PDA and bad fashion. Plus they always wore masks while they were out, which we appreciated.
Hope you have a wonderful 2021. Please continue to social distance and wear a mask. Thank you for reading, commenting and supporting us! I hope you and your loved ones stay safe and warm.
Source: Read Full Article