Have you ever sat down with your meal at a fast food restaurant to realize you've forgotten the most essential part of your dinner? Maybe an extra side of fries slipped your mind, or maybe you were hoping to order dessert along with your main course. Regardless, forgetting to order something is bummer — especially after you've gotten comfortable and are ready to dive in. Thankfully, Chick-fil-A is making it easy for forgetful (or hungry) customers to order additional menu items without leaving the comfort of their seats. Why? Because Chick-fil-A table call buttons are happening, and they're totally changing the dining game.
So, what's a "call button" (aka Kallpod), anyway? According to Fox News, it's exactly what it sounds like: a device located at your table that'll help you request the manager, order more food, or call for service with the touch of a button. TBH, it sounds like the most convenient piece of restaurant technology I've ever heard of, and I'd appreciate it if more eateries hopped on the bandwagon. This isn't about other eateries, though; this is about Chick-fil-A.
Unfortunately, only a few Chick-fil-A restaurants are reportedly testing the tabletop call buttons. According to Fox News, lucky Chick-fil-A locations in Indianapolis, San Antonio, and Denver are using them. So, if you're not living on one of those cities, it might be tough to order extra food at the comfort of your table. What's even more of a bummer is that Chick-fil-A reportedly has no plans of expanding the Kallpod buttons to its remaining 2,300 restaurants, per Fox News. Elite Daily reached out to Chick-fil-A and asked if the company plans on bringing the call button technology to other locations, but has not heard back by the time of publication.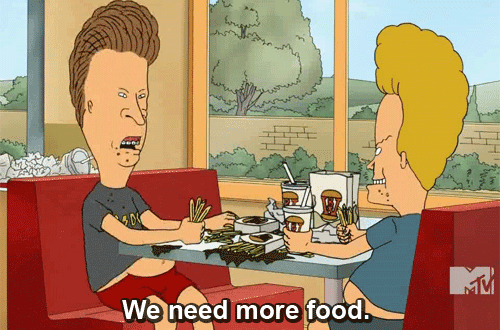 Of course, that's a huge bummer for Chick-fil-A diners who were hoping to continuously order meals from the comfort of their seats — because Kallpods are convenient. Not only are they convenient for customers, but they're also impressive in the eyes of Chick-fil-A employees.
Devin Deshotel, the Chief Operations Officer for the Houston Chick-fil-A franchise, talked to Nation's Restaurant News about the call buttons. He spoke about the device's convenience and said,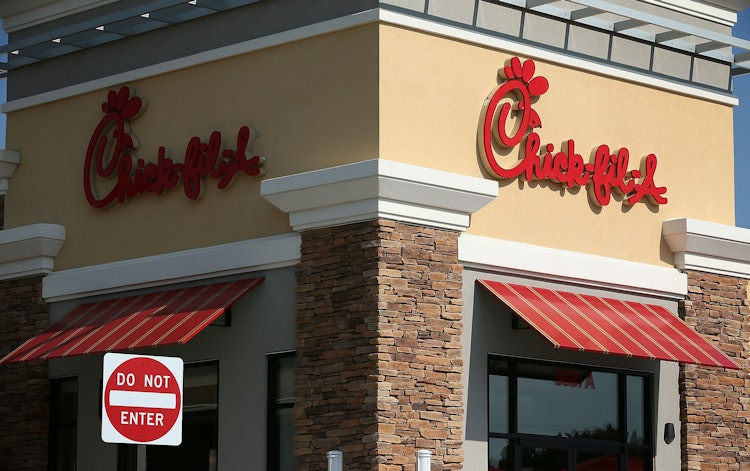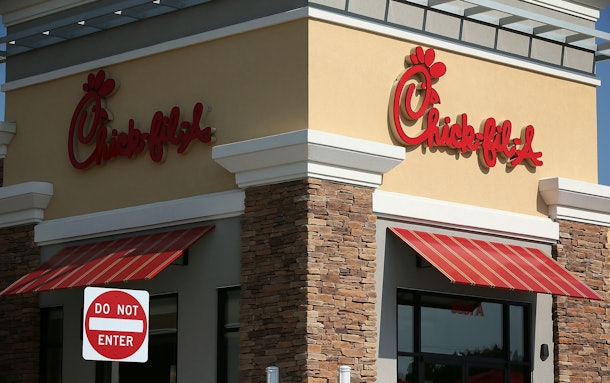 Yup. I'd 100 percent be the customer that decided to order dessert at the table after devouring my Chick-fil-A meal. It sounds like the perfect dining experience, and I'd gladly travel to a participating city in order to try it.
Believe it or not, Indianapolis, San Antonio, and Denver aren't the first cities to test call buttons at Chick-fil-A. Per Fox News, the call buttons were originally used in Houston. There, Kallpods brought success to the participating Chick-fil-A locations by reportedly bringing $200 to $350 dollars to the restaurants per day through second orders, per Nation's Restaruant News.
Now, I can only hope that the Chick-fil-A near me miraculously brings call buttons to the table. Until then, I'll catch you on the food line.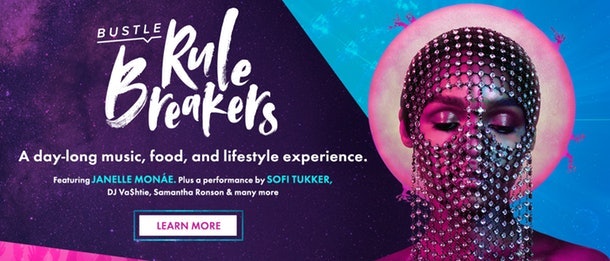 Source: Read Full Article