The model shares on Instagram a picture of her breastfeeding her 2-month-old son while only wearing a towel, which barely covers her assets.
AceShowbiz –
Chrissy Teigen was living the best time of her life during family vacation in Bali on July 26. The model took to her Instagram account to share her fully naked picture. Chrissy opted to go completely naked as she breastfed her 2-old-month son Miles. She seemingly tried to show her followers that she could enjoy both motherhood and summer at the same time
The picture saw Chrissy relaxing on a sun lounger as she put her head on a pillow and smiled at the camera. She looked completely at ease with her son nursing from her bare breasts. The "Lip Sync Battle" host arranged her hair in a messy bun and only covered her assets with a white towel. Chrissy was reading some books too when the photo was taken.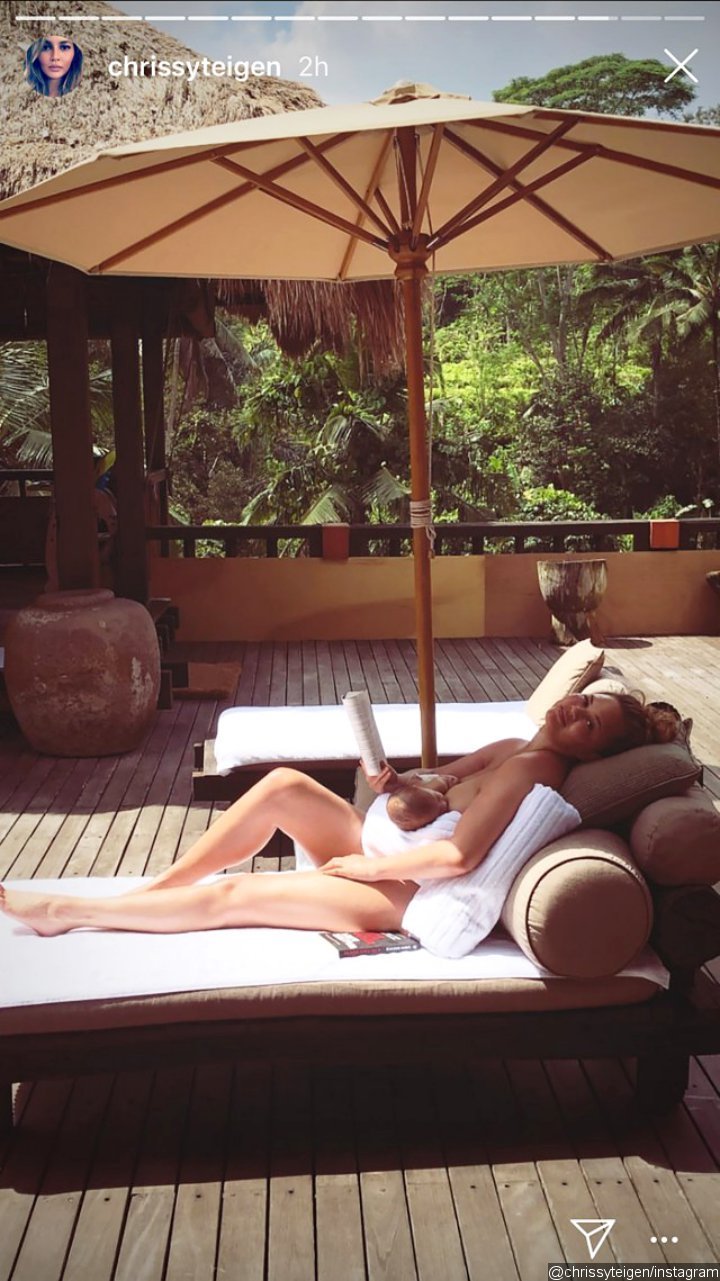 The 32-year-old model often shows off her breastfeeding picture on social media and she doesn't seem to care when some people criticized her for doing it. Chrissy even fired back at a hater who accused her of being narcissistic when she shared a funny picture of her nursing Miles and Luna's baby doll.
"Christ in a hand basket. Menstruating, childbirth and sex are natural, too, but that doesn't mean I want to see pics of it and/or celebrities like @chrissyteigen taking a bath or nursing. We get it," a critic wrote on Twitter. "I don't care to see grainy fireworks, coachella selfies or infinity pool pics but i let people live," Chrissy responded to the mean tweet. "Calm your tits and scroll on by."
After that, the mother of two also wrote on a deleted-tweet that the hater had a titty issue. "Nah. Just chillin. Posting daily life like I do with anything else. Cooking, playing with dogs, etc. You make feeding a baby big deal because you got weird titty issues," she pointed out.
Source: Read Full Article