The 'Suspiria' actress is caught in an awkward moment with the filmmaker when he puts his hand close to her breast at the photocall for the movie at the Venice Film Festival.
AceShowbiz –
Dakota Johnson was saved from wardrobe malfunction at the Venice Film Festival, thanks to "Suspiria" director Luca Guadagnino. The "Fifty Shades of Grey" star almost had a nip slip when attending a photocall for her new movie with the director and her co-stars, including Tilda Swinton, Mia Goth and Chloe Moretz.
The 28-year-old actress looked beautiful in a white strapless lace dress at the photocall on Saturday, September 1. At one point, however, the dress appeared to slip a little too far down and almost exposed her braless breast. Thankfully, Guadagnino noticed it and hid it before photographers saw it.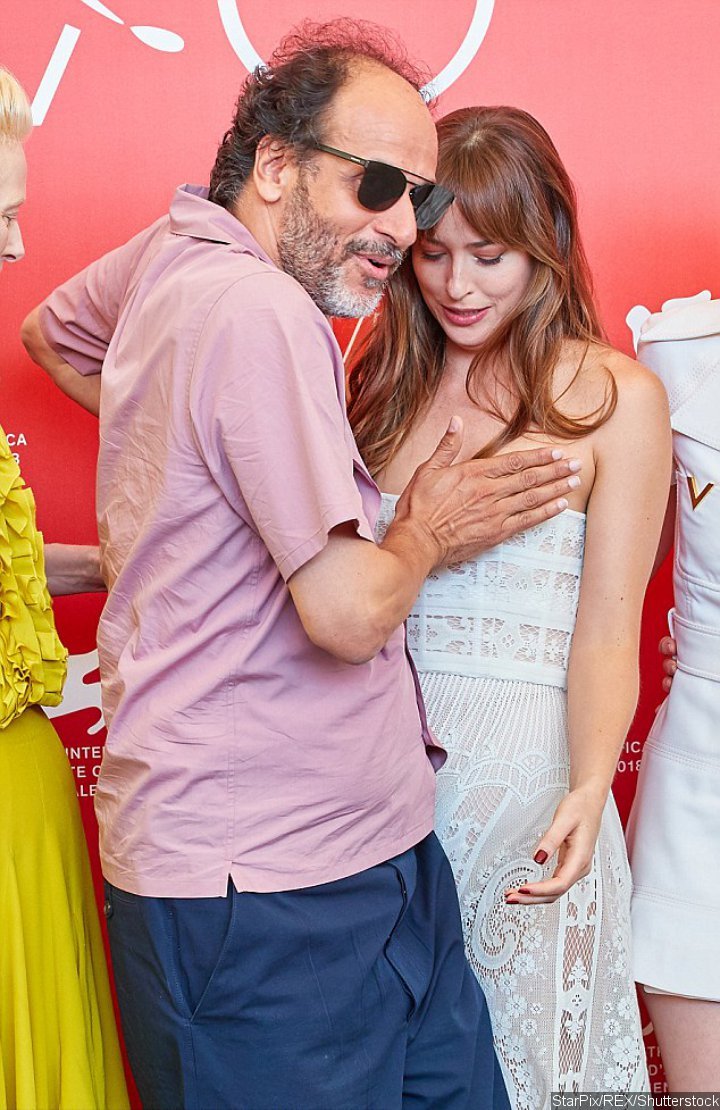 Paparazzi managed to capture the awkward moment with their cameras, though. In some pictures, the filmmaker is seen covering Dakota's breast area while the brunette beauty looks down at her chest. Because of the photo angle, it appeared that Guadagnino put his hand a little too close to her breast. She was later left embarrassed and hid her face behind the director's shoulder while adjusting her clothes.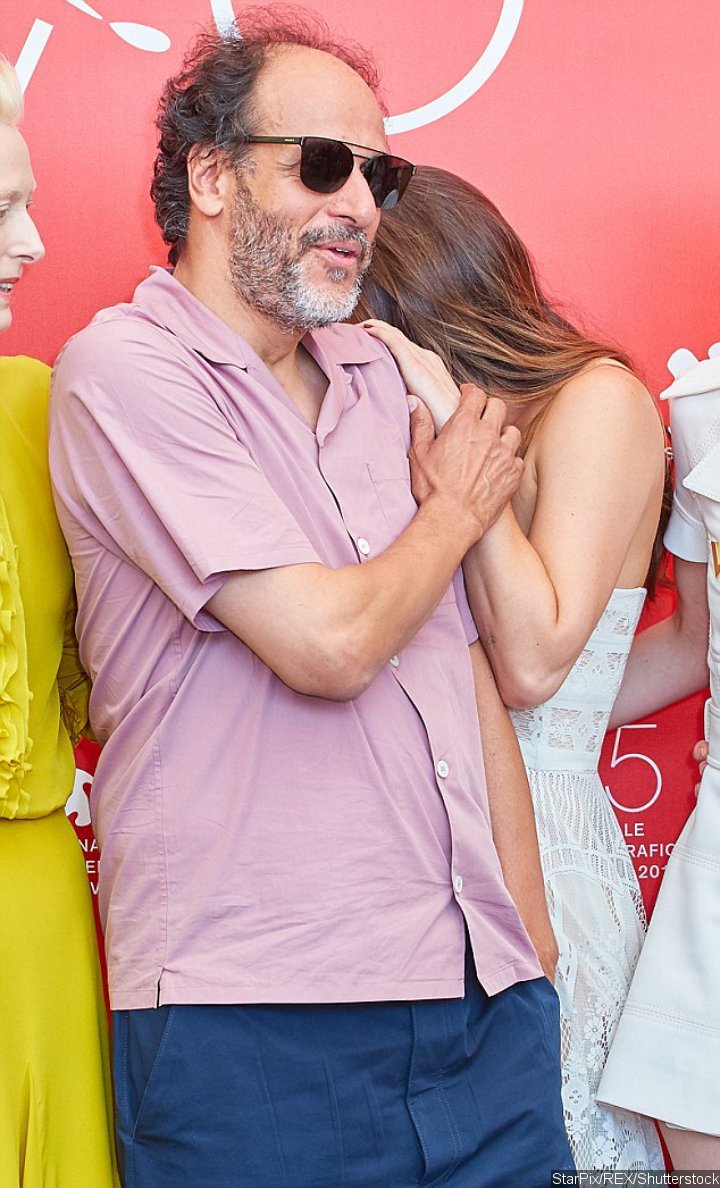 Dakota, meanwhile, stunned at the premiere of "Suspiria" later on the same day. She oozed glamor in a scarlet strapless gown which featured a voluminous princess-style skirt. Her brunette locks were arranged into a chignon.
In the upcoming supernatural horror film, Dakota plays an ambitious young American dancer who travels to Europe to join a famous ballet school. As she arrives, the camera turns to another young woman, who appears to be fleeing from the school. She returns to her apartment where she is gruesomely murdered by a hideous creature.
Meanwhile, the young American is trying to settle in at the ballet school, but hears strange noises and is troubled by bizarre occurrences. She eventually discovers that the school is merely a front for a much more sinister organization.
The remake of the 1977 film of the same name is due in U.S. theaters on November 2.
Source: Read Full Article