The former 'Camp Rock' co-stars, who once dated in real life, take time to pose for a selfie when they run into each other at a star-studded Halloween party in Los Angeles.
AceShowbiz -"Camp Rock" co-stars and former lovers Demi Lovato and Joe Jonas reunited for a Halloween party in Los Angeles on Saturday night (30Oct21).
The pop stars, who briefly dated in 2010, posed for a selfie at the bash and Joe posted the shot online, tagging it with Demi's name and adding a purple heart.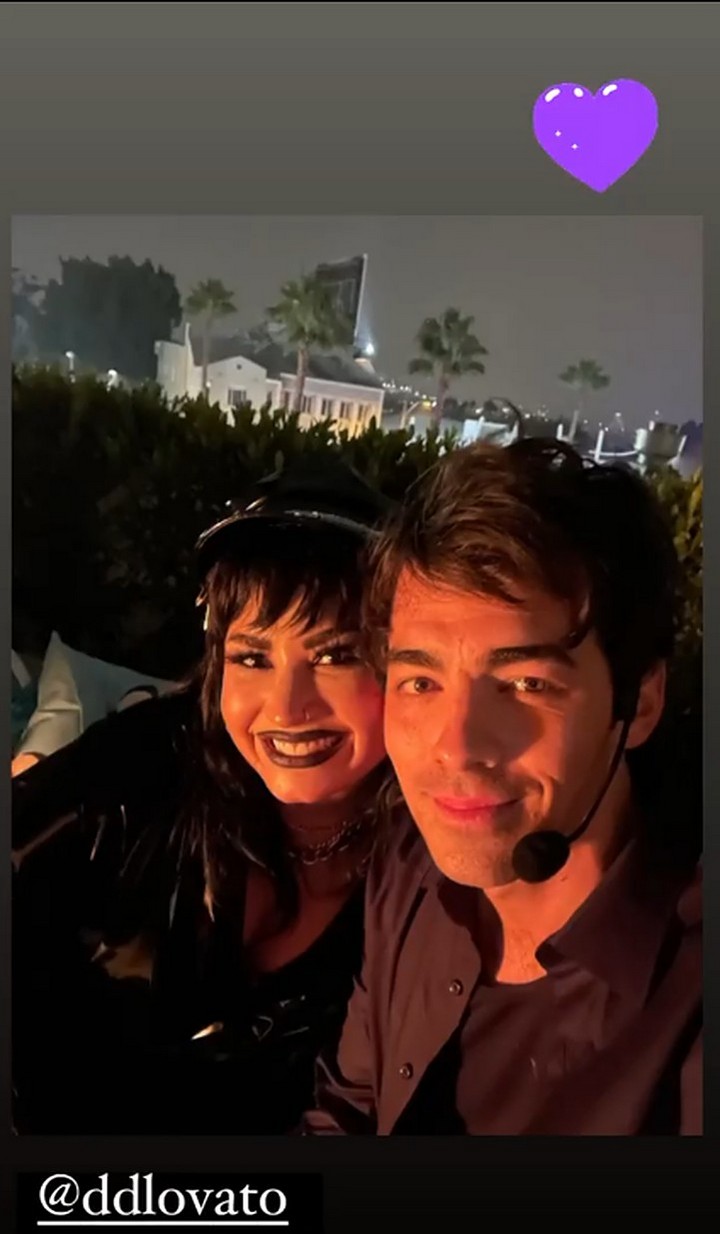 Demi Lovato and Joe Jonas reunite at Halloween party
Joe's wife, Sophie Turner, also attended the party – the couple dressed up as Paolo Valisari and Isabella Parigi from "The Lizzie McGuire Movie", characters played on screen by Yani Gellman and Hilary Duff.
Also dressing up for Halloween Eve fun in Los Angeles was Bebe Rexha, who hit Vas Morgan's party as the late Anna Nicole Smith.
The singer went all out with her look, re-enacting the tragic model's 1994 wedding to elderly billionaire J. Howard Marshall.
In snaps taken by Solmaz Saberi, Bebe wore a white wedding gown while holding hands with a seated older gentleman, wearing a white tux. Anna Nicole exchanged vows with the oil tycoon when she was 27 and he was 89.
"Icon Anna Nicole Smith getting married to J. Howard Marshall II. Happy Halloween Eve," Bebe wrote on Instagram.
Meanwhile, Justin and Hailey Bieber attended the same party dressed as a bear onesie and Catwoman, respectively.
Guests also included Olivia Rodrigo, Emma Roberts, Ashley Benson, Paris Jackson, Paris Hilton, Rebel Wilson, Camila Mendes, Lili Reinhart, Kate Beckinsale, and Anna Kendrick. Partygoers were treated to replica sets from Netflix hit "Squid Game", recreated by company bosses at Booby Tape, and cocktails curated exclusively by mixologists from Casamigos Tequila, the liquor brand co-created by George Clooney and Rande Gerber.
Source: Read Full Article