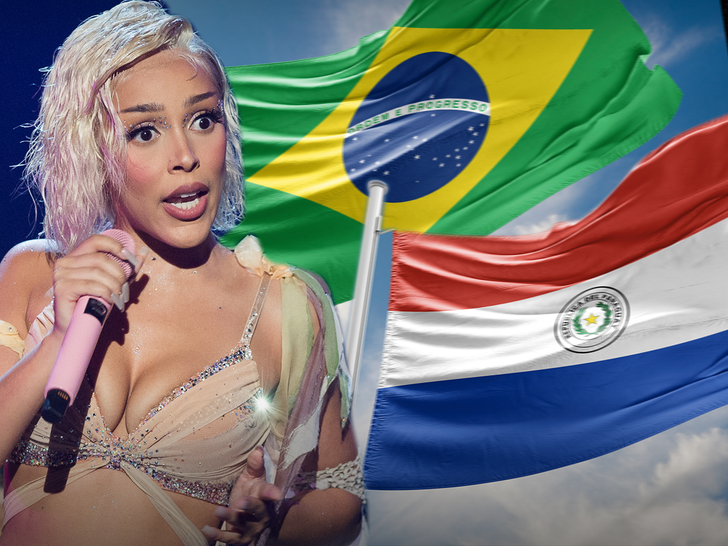 Doja Cat's music career is dead … thanks to Twitter.
Well, that's what the singer and rapper's claiming, at least, after going toe-to-toe with the Twitter mob over a canceled concert in Paraguay. Her first mistake was hopping online after playing Lollapalooza in Brazil Thursday night.
Doja copped to not putting on "a good enough show," but promised she'd do better Friday night. Well, her fans in Paraguay got all butt hurt because she'd never tweeted them over missing a festival show there earlier this week. Mind you, that concert was canceled due to a deadly storm and flooding … so, certainly not DC's fault.
Anyway, Doja's response to the ridiculous outrage was "I'm not sorry," and that ignited the Twitter war with fans and even journalists in Paraguay. She eventually fired back, "I moved on I'm just gonna let everybody be mad" … and changed her Twitter handle to "I quit."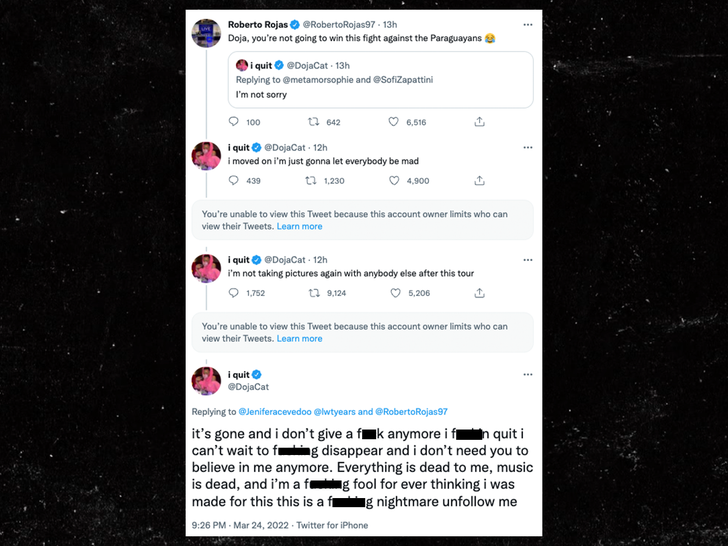 Then she rage tweeted, "I can't wait to f***ing disappear and I don't need you to believe in me anymore." She added, "I'm a f***ing fool for ever thinking I was made for this this is a f***ing nightmare. Unfollow me."
Doja topped it off by declaring, "This s*** ain't for me so I'm out. Y'all take care."
BTW, she's supposed to hit the road with The Weeknd this summer in North America … so, we seriously doubt she's done done — but, way to go, Twitter. Ya happy now?
Source: Read Full Article