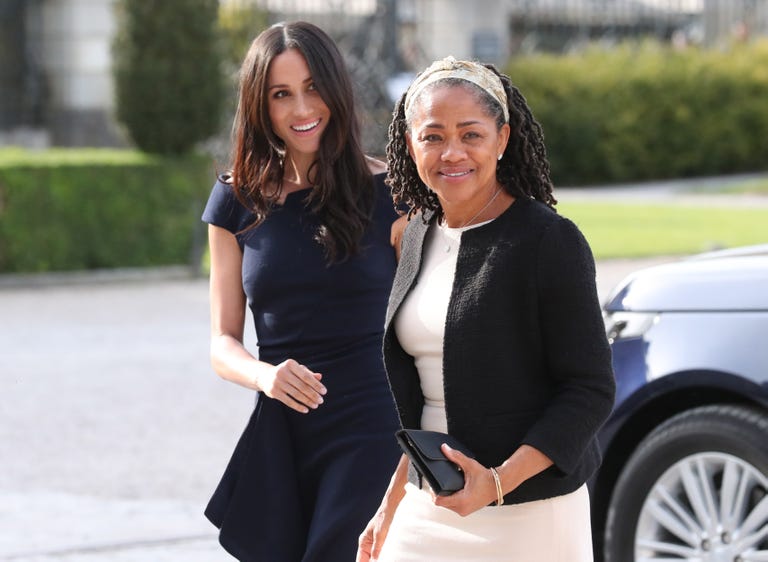 Throughout the royal wedding, Meghan Markle's mom, Doria Ragland, looked completely delighted to be watching her daughter marry Prince Harry. And now, Ragland has revealed her highlight of the entire day.
A source revealed to Us Weekly that, aside from watching her daughter become the Duchess of Sussex, Ragland's favorite moment involved meeting Queen Elizabeth II. As Us Weekly's source reveals:
The source also revealed that Prince Harry prepared Ragland for her meeting with the monarch by regaling her with "numerous stories about the queen as a grandmother and what she [means] to him." Basically, Harry pretty much outright wins the award for being the best son-in-law of all time.
The day before Prince Harry and Meghan Markle's wedding took place, Ragland was introduced to the Queen over tea at Windsor Castle. As her daughter was about to join the British royal family, Ragland had a crucial role in the wedding, so it's unsurprising that she had a private sit-down with Queen Elizabeth herself.
And following this meeting, on the wedding day itself, Ragland was spotted looking incredibly happy to see the Queen and Prince Philip arrive at St. George's Chapel prior to the ceremony: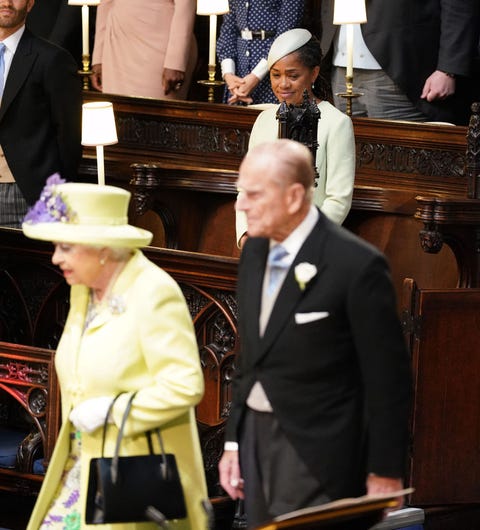 Source: Read Full Article