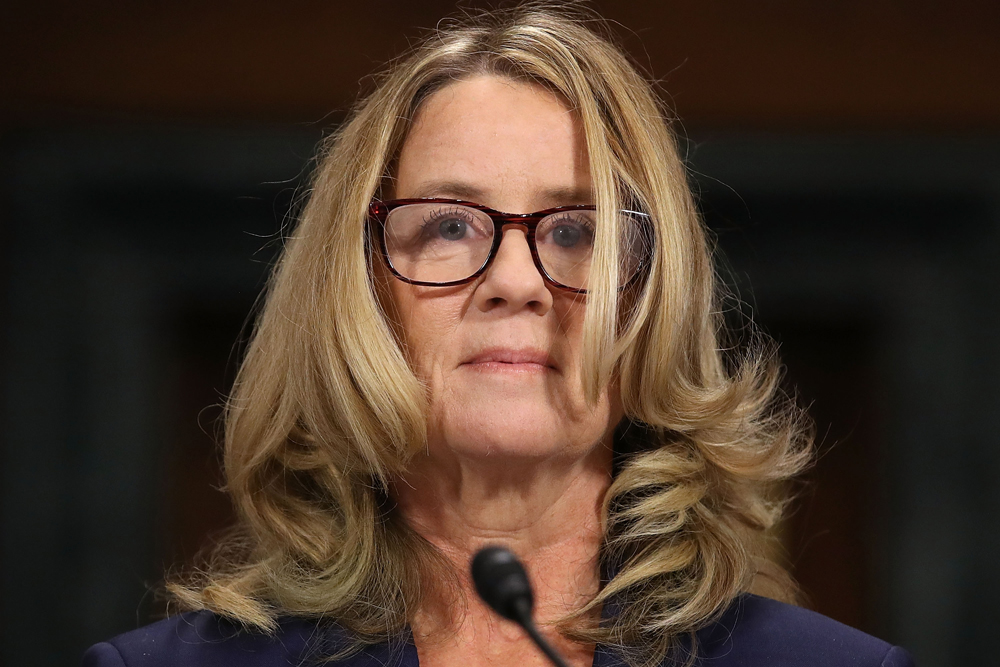 It's been about two months since Dr. Christine Blasey Ford testified in front of the Senate Judiciary Committee that then Supreme Court Nominee Brett Kavanaugh assaulted her as a teen. It feels like it hasn't been that long and yet it was a lifetime ago, as time has become fluid in this new dystopian reality. Dr. Ford was a compelling and credible witness who started a worldwide conversation about trauma and sexual assault. She also moved so many people to open up about their own assaults and abuse they'd kept secret from their loved ones. Like so many others perceived as a threat to the Trump administration's horrible agenda, Dr. Ford received credible death threats. She wasn't able to teach this fall at Stanford and she had to hire a security team and move at least four times for her safety. Almost $650,000 has been collected on a GoFundMe page to help defray the personal cost to Dr. Ford for testifying against Kavanaugh. She has released a statement that she's grateful for the help, that she's thankful for all the letters of support she's received, and that she's donating the remainder of the money to survivor's groups.
Words are not adequate to thank all of you who supported me since I came forward to tell the Senate that I had been sexually assaulted by Brett Kavanaugh. Your tremendous outpouring of support and kind letters have made it possible for us to cope with the immeasurable stress, particularly the disruption to our safety and privacy. Because of your support, I feel hopeful that our lives will return to normal.

The funds you have sent through GoFundMe have been a godsend. Your donations have allowed us to take reasonable steps to protect ourselves against frightening threats, including physical protection and security for me and my family, and to enhance the security for our home. We used your generous contributions to pay for a security service, which began on September 19 and has recently begun to taper off; a home security system; housing and security costs incurred in Washington DC, and local housing for part of the time we have been displaced. Part of the time we have been able to stay with our security team in a residence generously loaned to us.

With immense gratitude, I am closing this account to further contributions. All funds unused after completion of security expenditures will be donated to organizations that support trauma survivors. I am currently researching organizations where the funds can best be used. We will use this space to let you know when that process is complete.

Although coming forward was terrifying, and caused disruption to our lives, I am grateful to have had the opportunity to fulfill my civic duty. Having done so, I am in awe of the many women and men who have written me to share similar life experiences, and now have bravely shared their experience with friends and family, many for the first time. I send you my heartfelt love and support.

I wish I could thank each and every one of you individually. Thank you.
Christine
[From GoFundMe]
Honestly I wrote a postcard to Dr. Ford but I never sent it. I thanked her for her testimony and for helping me. It just was nice to write it, I didn't need to send it. I remain so impressed with how Dr. Ford stepped forward, how she handled herself, and how thoughtfully she's responded. I wouldn't be surprised if she wrote a book or did interviews at some point or if she just chose to step back and return to her job if possible. Whatever she does, history will remember her and so many people will be grateful to her. The charities she helps will be able to do good work thanks to her donations too.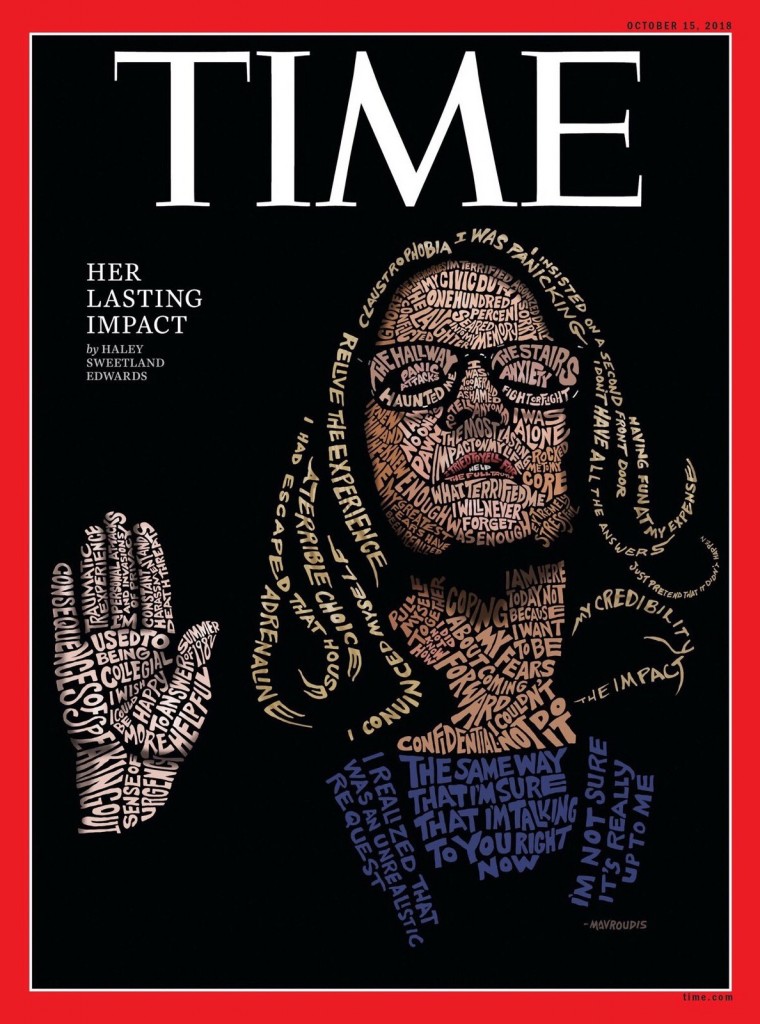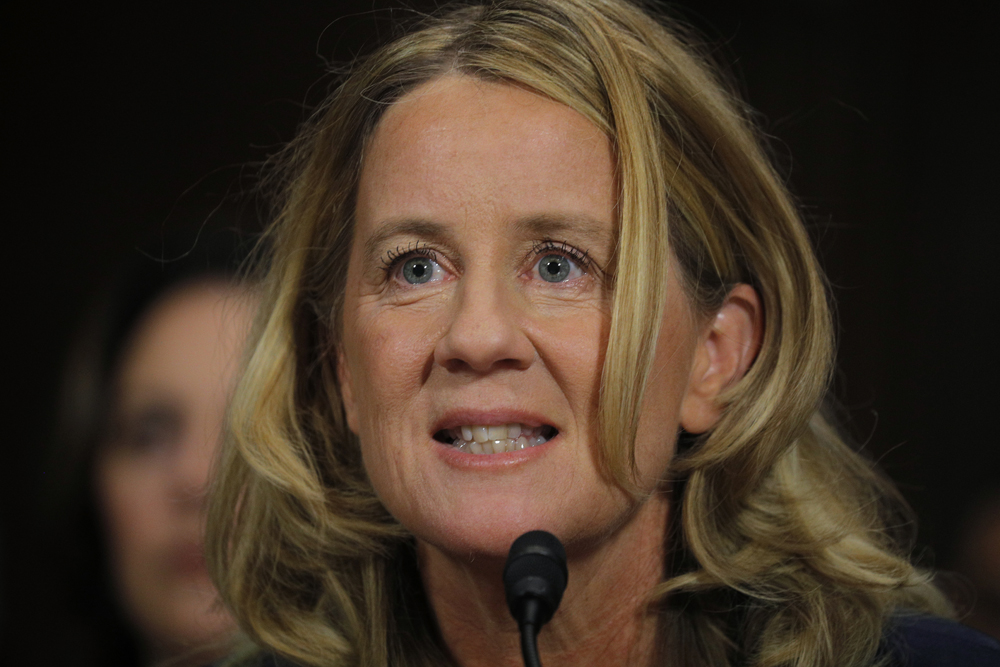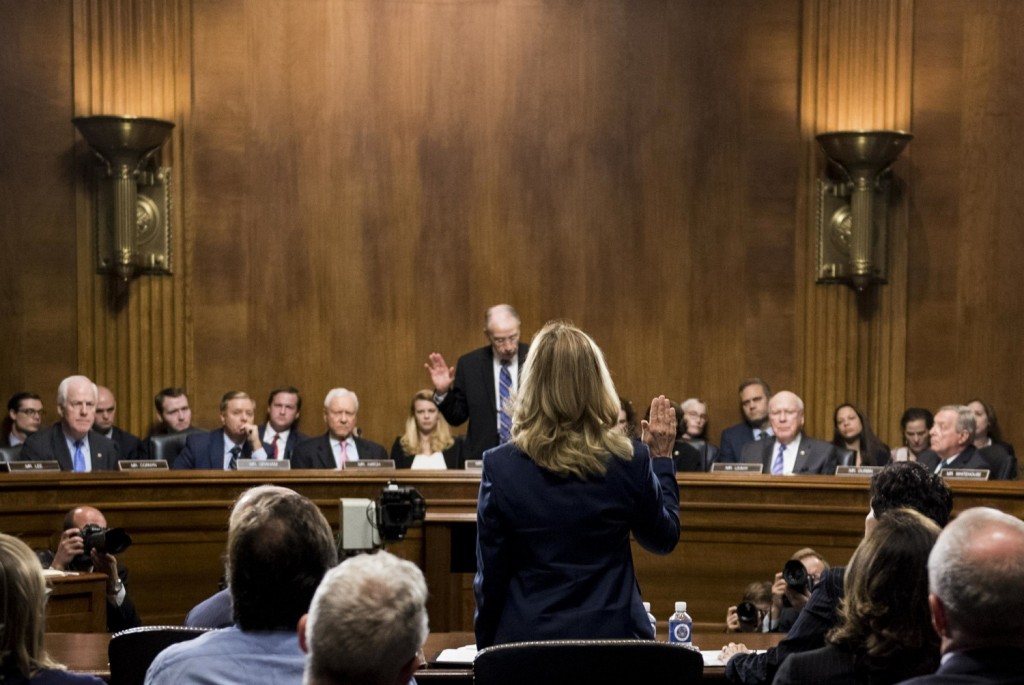 photos credit: Avalon.red and Backgrid
Source: Read Full Article