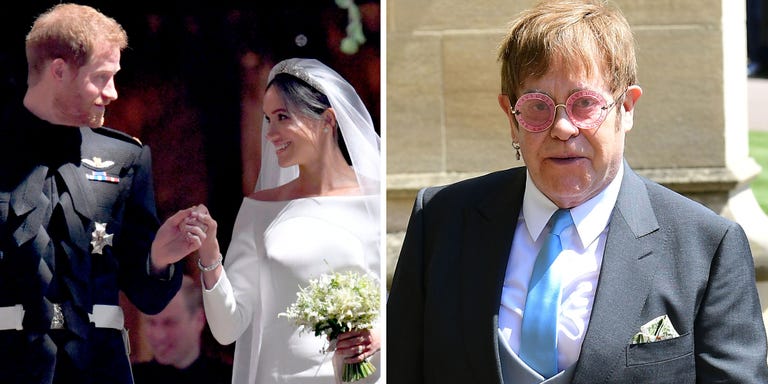 Much to the disappointment of this writer, Elton John did not perform "Tiny Dancer" during today's televised royal wedding ceremony between Prince Harry and Meghan.
But the 600+ guests invited to the post-nuptial luncheon hosted by Queen Elizabeth II got a treat, as John played the classic, as well as Disney favorite "Circle of Life," and singles "Your Song" and "I'm Still Standing," at the reception, the Daily Mail reports. Harry reportedly introduced John with a joke: "Does anyone here know how to play the piano?"
Earlier in the day, Kensington Palace confirmed John performed at the reception at the request of Prince Harry, and consented as a tribute to "the close connection he has with Prince Harry and his family."
John is a longtime friend of the royal family and has been attending royal weddings since 1986, when Prince Andrew married Sarah Ferguson. He was also close with Princess Margaret and Princess Diana, at whose funeral he famously performed "Candle in the Wind."
Since Diana's death, John has been close with Princes William and Harry, in particular working with the latter for AIDS advocacy through the Elton John AIDS Foundation. Earlier this year, John shared his happiness for William and Harry. "Both of those boys are very special to me because of their mother," he told a reporter. "Both of those boys seem to be ecstatically happy and that's all you want people to be."
John, of course, attended the church ceremony earlier today with his husband of four years, David Furnish.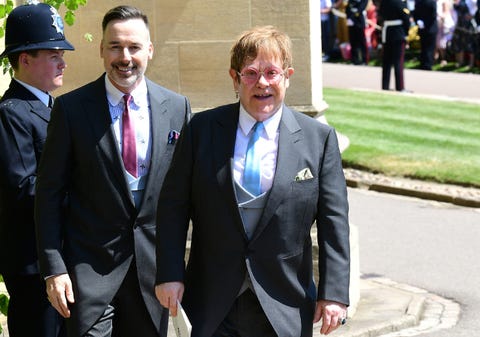 Here's hoping he made a sparkly outfit change before the performance.
Source: Read Full Article