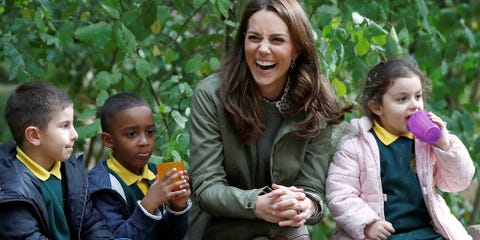 The Duchess of Cambridge, AKA Kate Middleton, returned to the royal workforce with a public appearance at the Sayers Croft Trust Forest School and Wildlife Garden today, marking her first official working event since welcoming Prince Louis in April. See all of the photos for her long-awaited engagement here.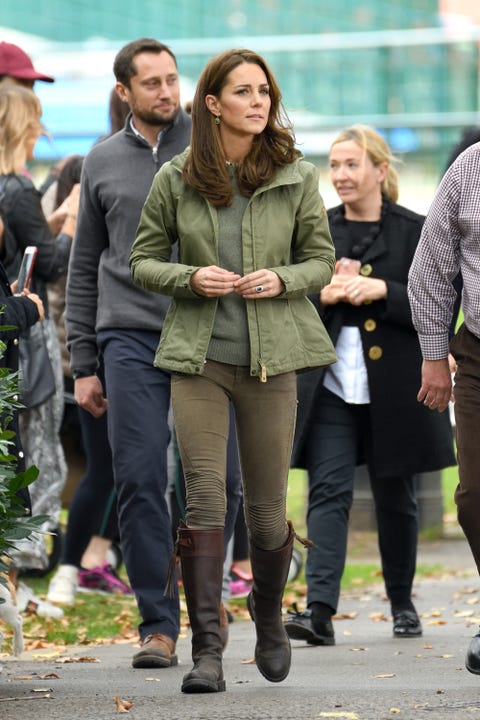 The Duchess arrived for her first solo engagement since maternity leave. Her last working event was in March, a month before giving birth to Prince Louis.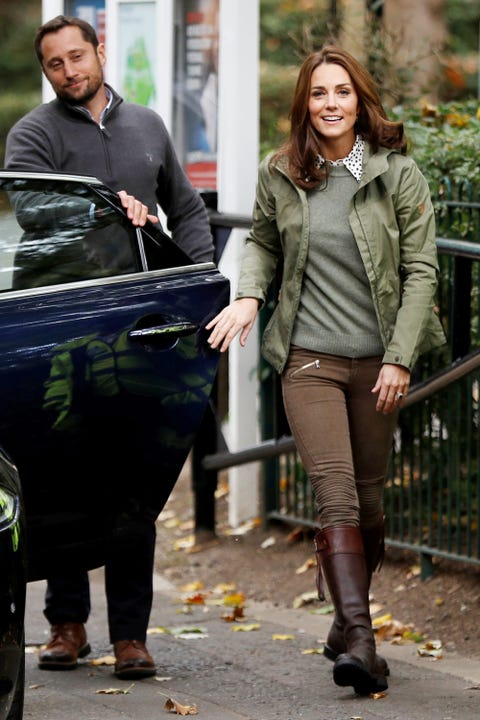 Middleton wore an olive green FJällräven jacket and sweater over black-and-white polka dot collared shirt, with brown Zara skinny jeans, and Penelope Chilvers knee-high brown leather boots to the event.
Fjällräven jacket, $200, fjallraven.us.
SHOP NOW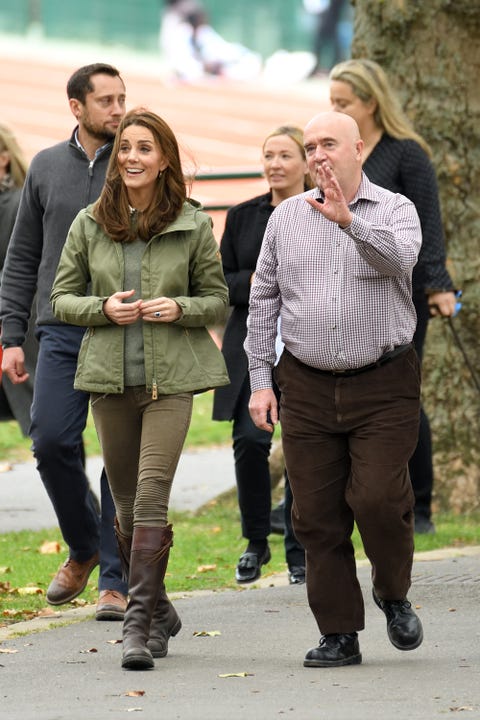 Kate was all smiles as she approached the environmental charity's facilities.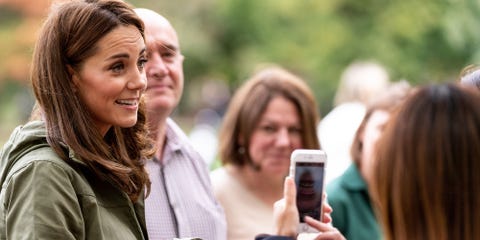 The Duchess chatted with well-wishers who took photos of her as she arrived to the Sayers Croft Forest School and Wildlife Garden.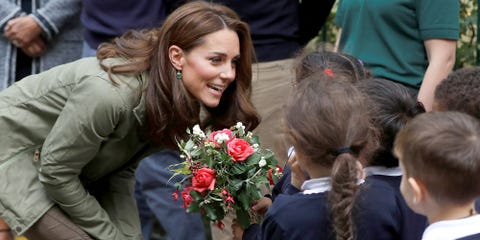 Kate started off the event by receiving flowers from young students.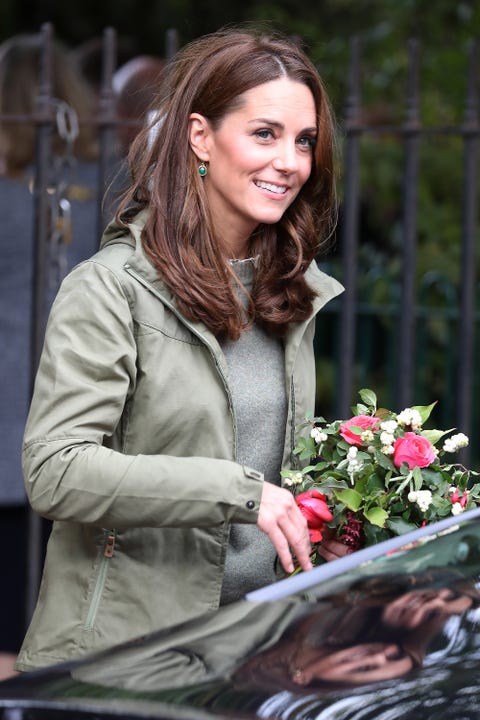 She also debuted a fresh, shorter haircut post maternity leave.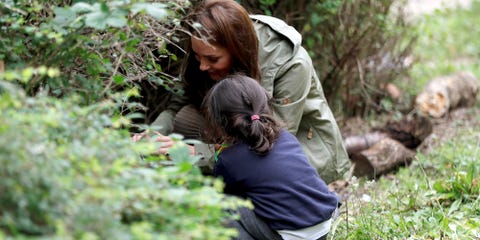 The Duchess wasn't afraid to get down and dirty, and helped the students search for bugs during a "mini beast hunt" in the forest.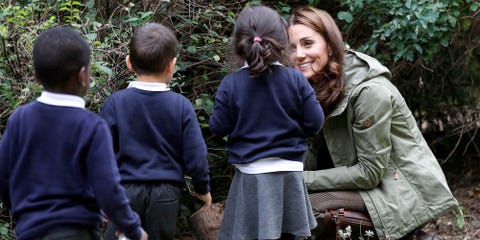 The students at the environmental charity facility ranged in age from 4 to 5.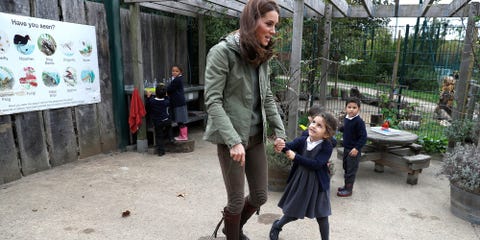 Kate held hands with a young girl while participating in the educational activities.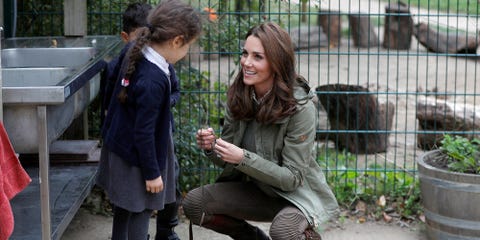 While Kate helped to fill up watering cans, the student ran up to her with a small token as a gift.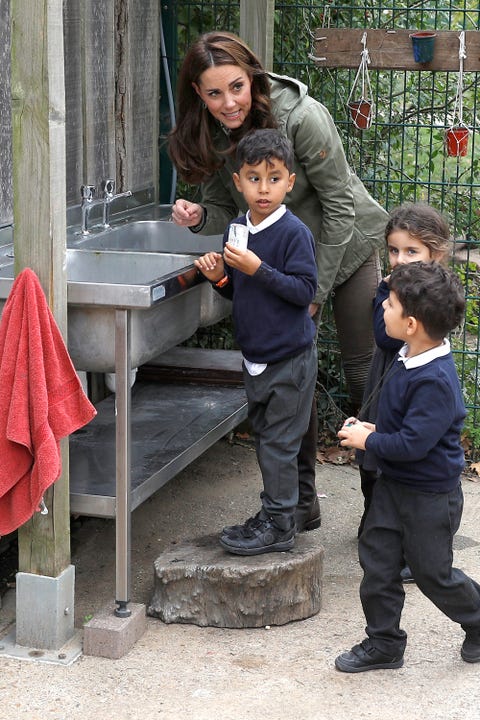 Middleton was a total natural with the tots, as she's had a lot of practice with her own young children—Prince George, 5, Princess Charlotte, 3, and Prince Louis, 5 months.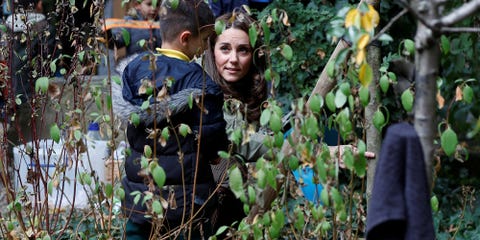 Kate also participated in a "leaf crown" art project with the kids, which they made out of the leaves they found in the forest.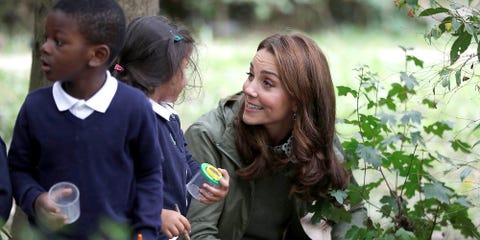 She chatted with all of the students as they explored nature.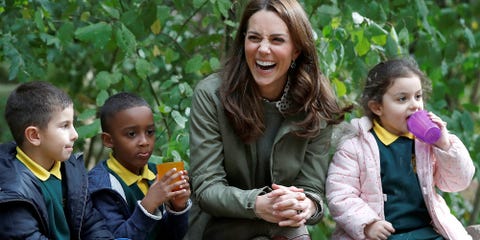 The Duchess sat between the kids on a log while they shared stories.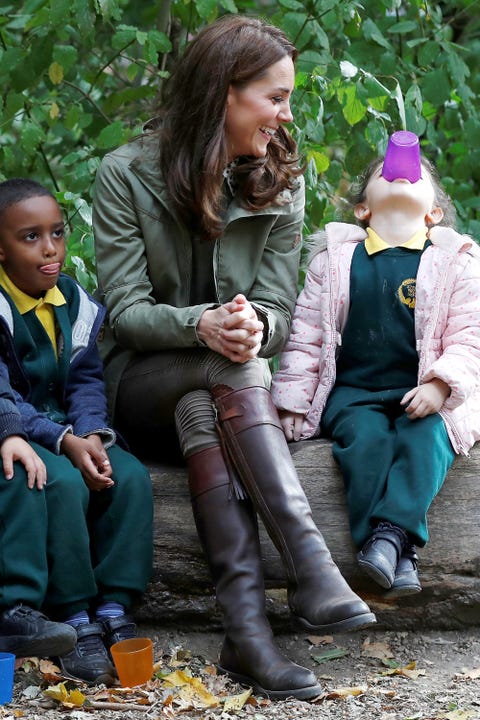 She also laughed along with a little girl who played around while drinking from a plastic cup.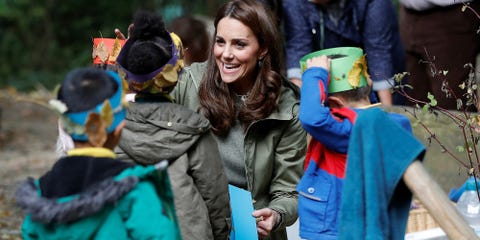 She admired the "leaf crowns" that the children had made as she prepared to depart.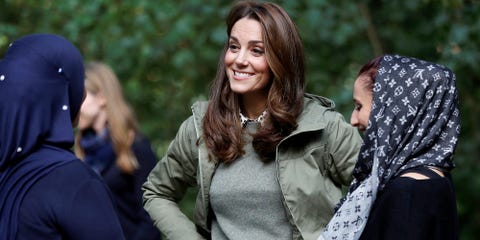 Middleton mingled with some of the children's instructors.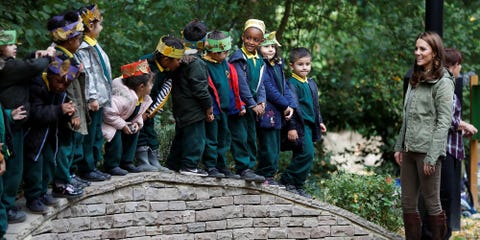 The children lined up on a rock wall to shake Kate's hand before she left.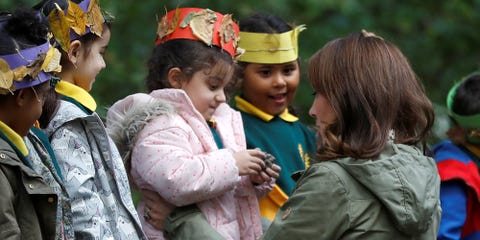 They all seemed to feel very comfortable around the Duchess.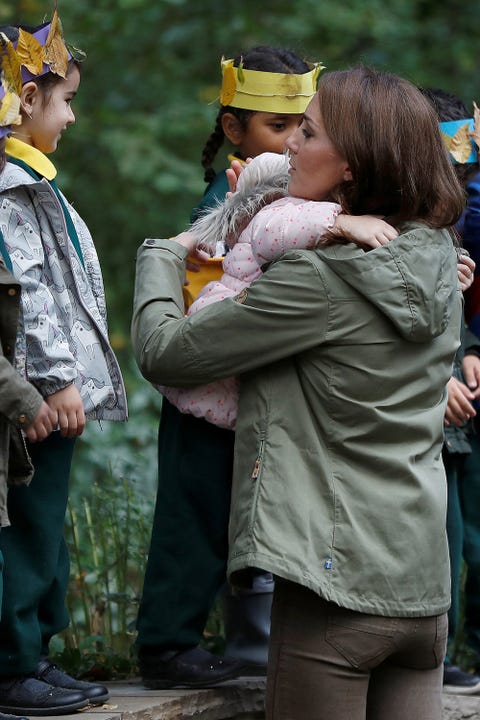 One little girl just couldn't help but give Middleton a big hug.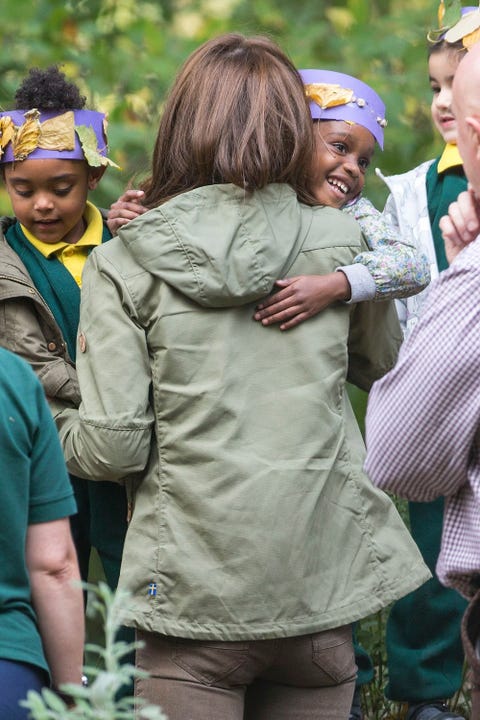 Other the children followed suit and embraced Kate goodbye as she departed from their fun-filled day.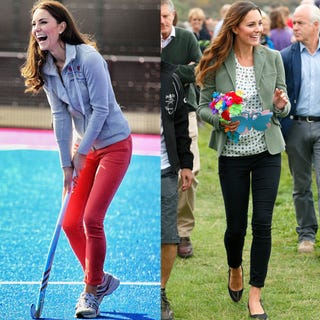 Source: Read Full Article