Everything You Need to Know About The Flowers at the Royal Wedding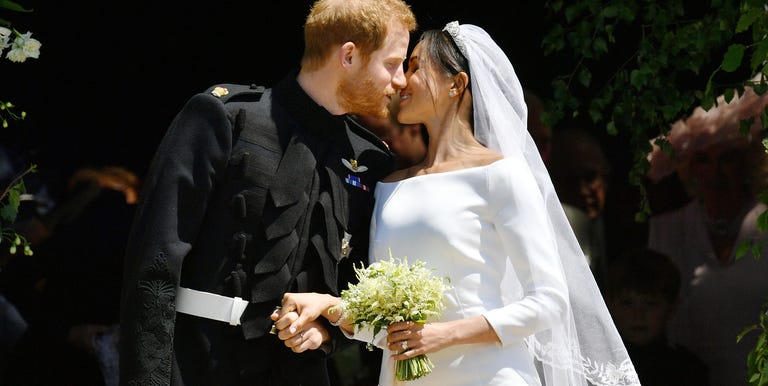 Prince Harry and Meghan Markle may have just been the most decisive couple when it came to wedding planning. The two were quick to narrow down a date–May 19th–a venue, St. George's Chapel at Windsor Castle, snapped their engagement photos, sent out their invitations, which meant deciding on their guest list.
The bride made it easy for herself when it came to a bridal party, and decided to forgo a maid of honor. Her bridesmaids were all children, per British tradition, and her page boys carried her veil as she ascended the staircase to St. George's Cathedral. Harry and Meghan were also quick to chose a cake designer (Claire Ptak of Violet Cakes created the couple's lemon-elderflower wedding cake), and, as it was announced today, Meghan was very involved in choosing which designer to work with on her dream gown.
And so, it comes as no shock that the couple swiftly chose a florist for the big day. Philippa Craddock was responsible for decorating St. George's Chapel (although given its dramatic look and feel, it needed very little to impress) as well as the bride's bouquet, bridesmaids personal flowers, the floral décor at the reception to follow the ceremony, and the evening's more formal reception. In late April, it was announced that Philippa Craddock would be tasked with achieving the bride and groom's vision for their wedding day, CNN reported.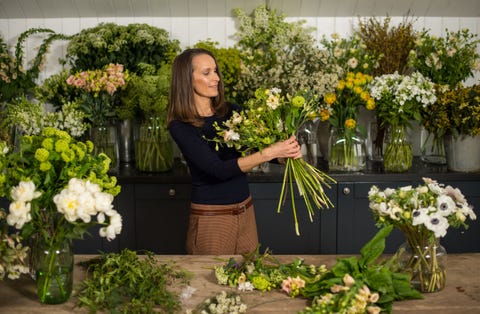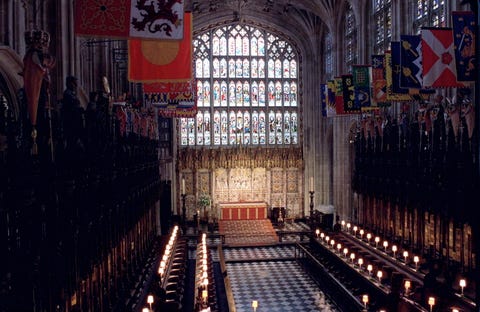 Per the report, Craddock planned to stay relatively traditional, but infuse romance and elegance into the look, sticking to seasonally appropriate blooms. Her plans paid off–sticking to "white garden roses, peonies and foxgloves, as well as branches of beech, birch and hornbeam for the chapel's floral displays." Per Craddock's site, her work runs the gamut from classic floral design to inventive, moody and at times, edgier color palettes and floral installations. Given the royal family's love for flowers, many of the plants and blooms featured were sourced from the royals own Crown Estate and Windsor Great Park.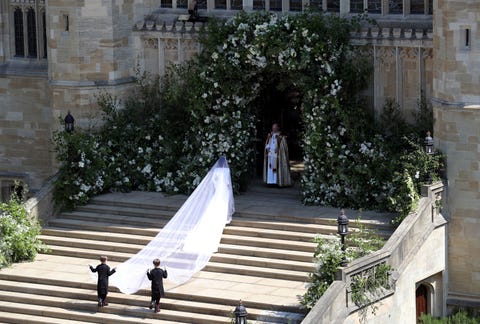 Per Kensington Palace, Craddock used plants and flowers that are in season and blooming naturally around the time of May 19. Craddock is no stranger to the stresses of royal and high-brow clientele. While self-taught, she has been in business nine years, and counts the Victoria and Albert Museum in London, Hampton Court Palace, and designers Alexander McQueen and Christian Dior on her client roster. Her home base is her own flower shop, located as a shop in shop within Selfridge's.
In mid April, People reported that the floral arrangements will also pay homage to Harry's late mother, Princess Diana. The couple has reportedly asked Craddock to include white garden roses in the flower arrangements and bouquets as an ode to her, given that the bloom was her favorite. Last summer, a temporary garden was opened at Kensington Palace; called the "White Garden," a large assortment of various white roses were planted to commemorate the 20th anniversary of Diana's passing. Craddock also used Diana's favorite flower, Forget Me Nots, throughout the design in her honor.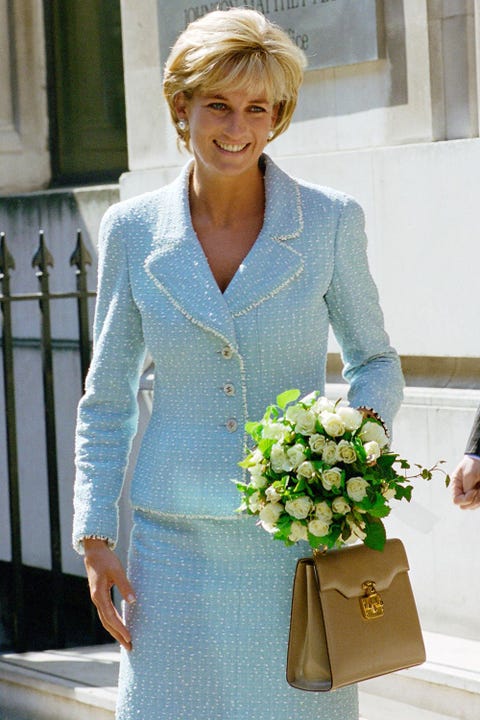 According to People, Craddock has thoroughly enjoyed collaborating with the couple, "Working with them has been an absolute pleasure. The process has been highly collaborative, free-flowing, creative and fun. The final designs will represent them as a couple, which I always aim to achieve in my work, with local sourcing, seasonality and sustainability being at the forefront." Per royal tradition, Meghan's bouquet will likely also include myrtle.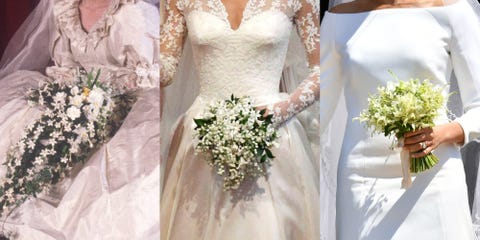 Traditionally, in a royal wedding custom dating back to Princess Victoria, royal brides typically carry at least one sprig of myrtle in their clutches. Myrtle symbolizes hope and love, and every royal bride, The Duchess of Cambridge included, has embraced the tradition of adding it into their bouquets–and Meghan will likely follow suit.
Source: Read Full Article