Everything We Know About Valerie Bertinelli's Upcoming Memoir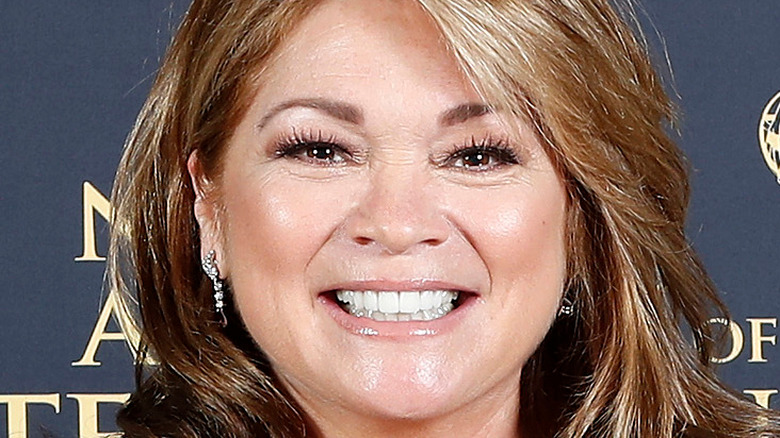 Valerie Bertinelli has achieved success that most actors only dream about. For nearly 50 years, she has been a staple on American television, starring on shows like "One Day at a Time," "Touched by an Angel," and "Hot in Cleveland" (per IMDb) She is also an accomplished cook who has hosted several shows on the Food Network, as well as a New York Times bestselling author.
But the Golden Globe winner is her own worst critic, and she is taking on her own negative self-talk in her upcoming memoir "Enough Already: Learning to Love the Way I Am Today." The book, which is set to be released in January 2022, focuses on "letting go of the mindset that made me feel broken and always trying to fix something about myself," Bertinelli told People. The Food Network star added, "It's the most personal, intimate writing I've done."
The star has struggled with her weight since childhood. "The very first time I became really aware of my body, I remember my fifth grade teacher patted me on the belly and said, 'You might want to keep an eye on that,'" Bertinelli told People last year (via Today) Working in Hollywood didn't help, and Bertinelli eventually became a Jenny Craig spokesperson in 2007, losing 47 pounds in 2009. She even posed in a bikini for the cover of People to celebrate her weight loss (per Showbiz Cheat Sheet), but eventually gained the weight back. 
Valerie Bertinelli's new book is all about self-love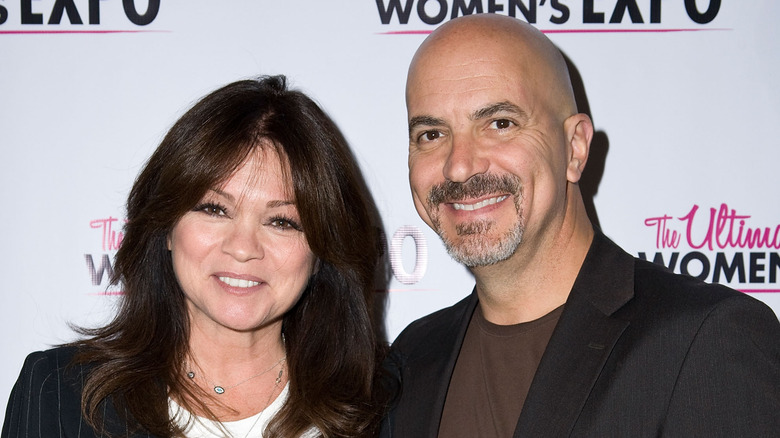 After struggling with weight and getting older, Valerie Bertinelli has decided to stop being so hard on herself. She shares her journey to self-love and acceptance in her upcoming book, "Enough Already," which is what the actress and cook said to herself while going through a family recipe box, brimming with notes about some of her empowering female relatives.
"I explore the things that I have gone through and continue to deal with in getting to where I am today — topics that I think will be familiar to many people — my relationship to food, being a mom, mid-life career changes, aging parents, saying goodbye to loved ones, and asking why the hell have I been so hard on myself for so long," she told People of her memoir. "I cover a lot, but ultimately it's about growing older, with the emphasis on growth, learning lessons and reminding myself — and hopefully those who read the book — that life is a gift and too short to waste."
In addition to her thriving career, Bertinelli finds joy in her family. She has been married to second husband Tom Vitale since 2011 and is mom to musician Wolfgang, whom she shared with her late ex-husband Eddie Van Halen. She wished her son a happy 30th birthday in May 2021 on Instagram, writing "I know your father agrees that the happiest day of our lives was the day you were born."
Source: Read Full Article