The warmer weather finds many appetites seeking lighter, fresher meals and Food Network star Trisha Yearwood has a few of the crispiest, sweetest, and most satisfying salads for whatever you're craving.
From her crunchy broccoli salad, sweet and savory strawberry salad recipe, to her filling orzo salad, there's something for everyone.
Yearwood's Broccoli Salad is a flavorful feast
Packed with bacon, raisins, sunflower seeds, onions and, of course, broccoli, the Food Network personality's Broccoli Salad is a textural explosion. Not to mention all that flavor.
In the Food Network video for this recipe, Yearwood notes that this salad is "the perfect side salad for a hearty picnic." It's also great on its own as a light meal.
Reviewers on the culinary channel's site agreed, writing, " … Everyone loved it and asked for the recipe. Now that spring has arrived, I just got a request to make it again. I will happily make a double batch!" and "My husband loves this salad! Says he's never had anything with so many flavors."
Get the full recipe, video, and reviews on Food Network's site.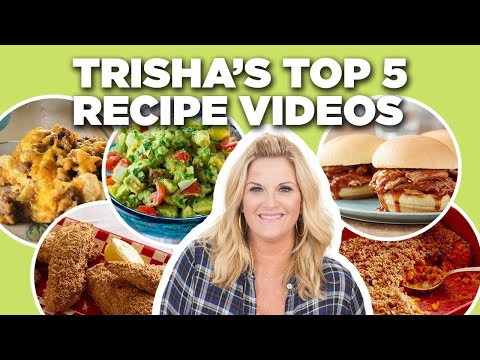 Trisha Yearwood's Strawberry Salad is no ho-hum fruit salad
Don't get fooled by this recipe's title: this salad features more than just fruit. Aside from the plump, juicy sliced strawberries in this dish, the Trisha's Southern Kitchen star adds ramen noodles, sliced almonds, sunflower seeds, melted butter, romaine lettuce, baby spinach, and Parmesan cheese for a crunchy, crispy, and fresh dish.
One of the recipe's many five-star reviews on Food Network's site reads, "5 stars all the way! Every time I make this salad, everyone asks me for the recipe! The flavors and textures are heaven to your tongue! Way to go Trisha!"
Another home cook added, "This is my new favorite salad! Everyone that I've shared it with has loved it. The dressing is sweet and pairs nicely with the simplicity of the strawberries, Parmesan, and spinach. The crunch from the added toppings makes it even better."
You can find the complete recipe, video, and reviews on Food Network's site.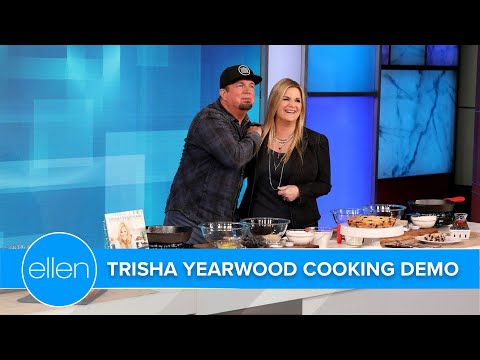 Yearwood's Orzo Salad is perfect for sharing
This pasta salad comes together so easily with chicken stock, dry orzo, canned chickpeas, grape tomatoes, feta cheese, chopped kalamata olives, red wine vinegar, olive oil, chopped onion, fresh mint and, of course, salt and pepper. It's a crowd-pleasing dish that works as a light lunch or dinner and travels well to picnics and potlucks.
And as the music superstar points out in the Food Network video for this recipe, it's a salad that can be enjoyed at room temperature or right from the fridge.
Food Network reviewers praised the flavorful salad, with one home cook writing on the site, "Thumbs up to this quick and easy-to-prepare salad! It has great flavors. This is one of my new favorite salads. I would definitely recommend this dish to anyone."
Another reviewer added, "This salad was quick and easy! The flavors were perfect together. It made a big bowl.  It is … nice to take to work to share."
Get the full recipe, video, and reviews on Food Network's site.
Source: Read Full Article