Game of Thrones filming is over, long live Game of Thrones. Now comes the portion of the process while fans wait for the first official photos from the final season, and then the first official trailer. (Hopefully, it will be accompanied by the actual official debut date.) But there is good news: The wait will not be an empty one, at least according to sources in Ireland. Rumor has it the first Game Of Thrones prequel starts filming their pilot this coming fall, which means casting must be right around the corner.
According to The Belfast Telegraph those who work at Titanic's Paint Hall, which is the production studio Game of Thrones called home for nearly a decade, have been informed their next big project moving in this October will be the prequel series:
One small quibble, The Belfast Times refers to the prequel as being set 1000 years before the events of Game of Thrones. In fact, it is set 10,000 years before, in the Age of Heroes. But really, what's a few millennia?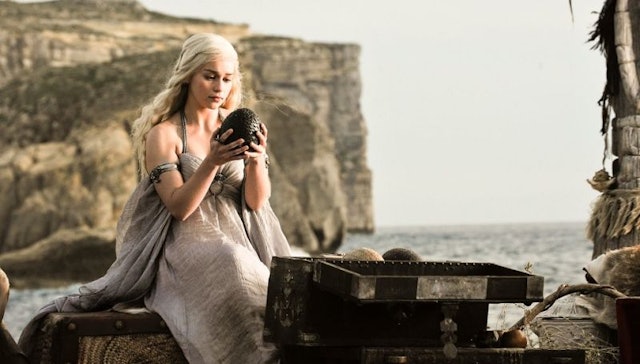 This method was actually a boon to Game of Thrones in the past. As fans may remember, the first pilot episode for GoT was such a disaster it has never been aired. The entire thing had to be rewritten and major parts, including Daenerys Targaryen, were recast. (Some scenes from the original still made it in. If you watch the pilot episode with the Director's Commentary on, they note which scenes are which.)
With the memory of the original failed pilot still lodged in everyone's memory, it's not surprising they're shooting the prequel pilot with enough time to spare. If it winds up the pilot has to be retooled, the production can do so and still have filming begin sometime in 2019.
Until then, fans will be keeping their eyes and ears peeled for castings as they occur over the rest of the summer. It's a good pastime while everyone waits for Game of Thrones' final season to eventually turn up on HBO come 2019.
Source: Read Full Article