Gigi Hadid Debuted Fresh Bangs on Instagram and Looks Juuuust Like Bella Hadid, Y'all
Sure, this awful year may be finally coming to a close, but that doesn't mean that it's too late to give your tried and true hairstyle a lil update, amirite? That's just what Gigi Hadid did after making her long-awaited return to New York City after giving birth to her and Zayn Malik's daughter—she debuted a new 'do!
Yesterday, Gigi posted a pic showcasing the gorgeous results of her haircut straight to her Instagram feed, much to the delight of her followers: A simple, face-framing set of curtain bangs, which are all the rage this year, haven't you heard? "Fresh snow fresh cut," Gigi captioned the pic, which has racked up 4.2 million likes (and counting) since she posted.
https://www.instagram.com/p/CI4vzvdnMGG/?utm_source=ig_embed&utm_campaign=loading
A post shared by Gigi Hadid (@gigihadid)
And since Gigi is a literal angel, she tagged her tress tamer—Los Angeles-based celebrity hairstylist, Alejandra Hernandez—in the post. Alejandra reposted the picture to her Stories and cleverly captioned the image, "Banging."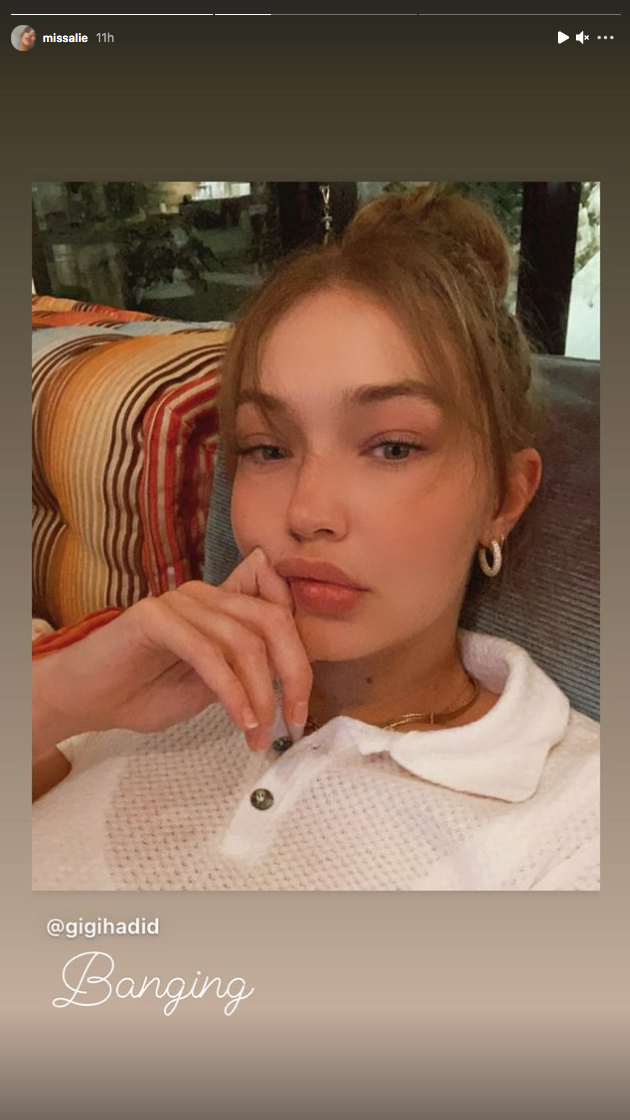 IDK about you, but Gigi's new bangs definitely put me in the mind of her sister Bella. Back in April (aka when everyone started snipping and dyeing their own hair out of sheer desperation/boredom), Bella decided to cut herself some wispy bangs. Tell me they don't look like twins now, I dare you:
https://www.instagram.com/p/B_f4uXjggWO/?utm_source=ig_embed&utm_campaign=loading
A post shared by Bella 🦋 (@bellahadid)
It's also worth mentioning that Gigi wasn't the only one to give their look an update. Zayn took the plunge and dyed his hair a platinum blonde and got a sharp hair cut with shaved sides to match, increasing his hotness to unimaginable heights.
Zayn debuts his newly dyed platinum hair in New York. https://t.co/pbh5rhpf3j
Can't wait to see what looks Gigi and co. serve up in 2021!
Source: Read Full Article