A Gospel Choir Just Sang "Stand By Me" at the Royal Wedding and It Was Beautiful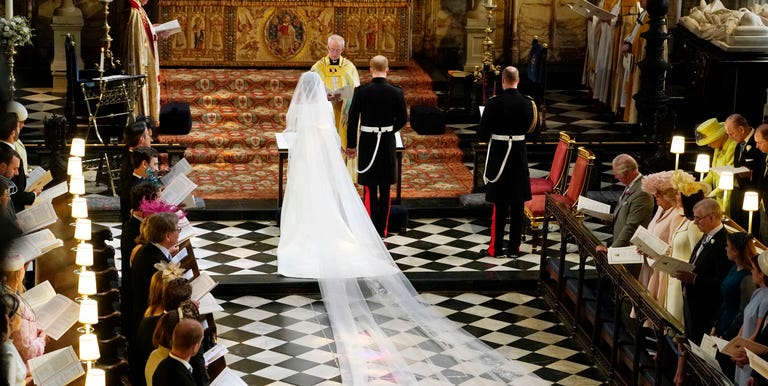 In one of the more beautiful moments of Prince Harry and Meghan Markle's royal wedding, guests were treated to a performance of "Stand By Me" by Karen Gibson and the Kingdom Choir.
The song was performed following Bishop Michael Bruce Curry's address at St. George's Chapel in Windsor. Watch and cry and sing along and watch and cry again:
Karen Gibson and @TheKingdomChoir sing "Stand by me" from the West End of the Chapel #RoyalWedding pic.twitter.com/4V1avJlY3K
While everyone has 100% danced to the song at every wedding reception they've ever been to since it was released in 1961, TIME magazine points out that Meghan and Harry's decision for the choir to sing the song at their wedding marks a symbolic turning point for the monarchy.
During the civil rights movement in America, "Stand By Me" rose to popularity during as a "rallying cry for solidarity amongst people of color"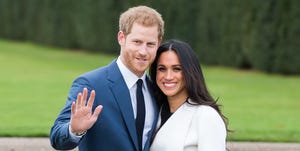 The marriage of Prince Harry and Meghan Markle, whose mother Doria Ragland is black, is already a significant moment for the monarchy. As British writer Lola Adesioye asks to TIME:
"How did this girl—who is not only of color, but didn't go to the same schools or universities as the royals, who wasn't even raised in the U.K., and so has all these points of difference and otherness—get to this place? It says a lot about diversification."
And viewers were definitely here for that:
Bishop Curry is looking at Harry like "Act right" & now Stand By Me? Meghan just told the world who her people are no matter what. This is gorgeous #RoyalWedding
We've got a Black gospel choir singing "Stand By Me" by Ben E. King. Y'all, best goddamn wedding ever. #RoyalWedding
Wait, we just had a black preacher talk about slavery and MLK and now we're getting Ben E. King's "Stand By Me"
Meghan Markle done brought the Black church to Windsor Castle. #RoyalWedding pic.twitter.com/2H4HbyXo42
This is the most subversive #royalwedding I can think of. Outspoken biracial royal wife, black preacher talks of social justice, black choir sings gospel version of "Stand by Me". It's small, but it's stunning. Diana would surely be thrilled.
Just had my Sunday sermon. And now black choir. Stand By me! Times have changed. Wow! Beautiful choir.
A black reverend preaching to British royalty about the resilience of faith during slavery is 10000000% not what I thought I was waking up for, the royal wedding is good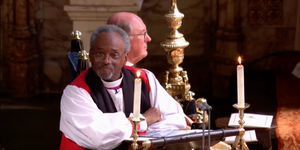 Source: Read Full Article