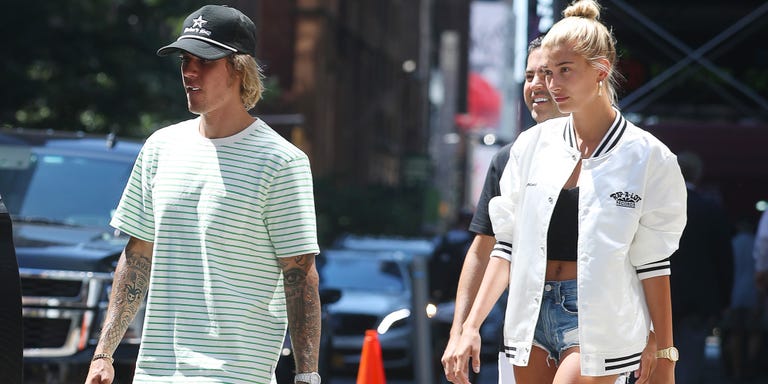 Justin Bieber and Hailey Baldwin have returned to New York, just three days after the singer popped the question to Hailey in the Bahamas. The two looked very happy in the Big Apple—and her huge ring is hard to miss.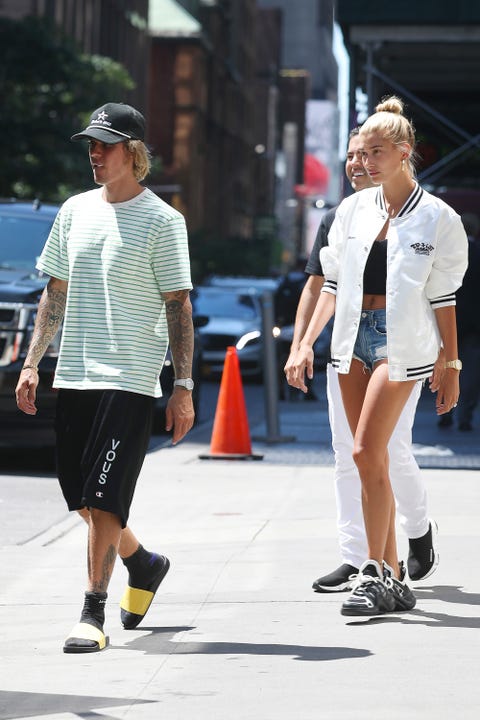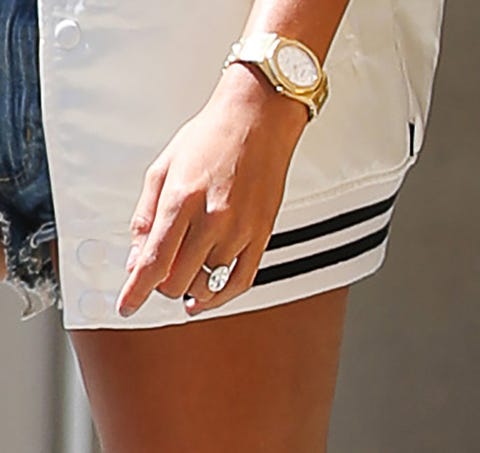 Justin and Hailey stayed in the Bahamas for a few days to enjoy and celebrate their engagement. A source told People, "They were having the best time. They're just enjoying being engaged. They know when they leave, there will be a lot of attention on them."
The couple was spotted walking around in back in New York after their romantic vacation. Hailey paired her oversized white "Rap-A-Lot Records" varsity jacket with a black crop top, cutoff denim shorts, black sporty sneakers, and of course, her new bling. Justin opted for very casual shorts and a t-shirt, which has been his go-to style recently.
Justin confirmed his engagement to Hailey on Instagram just two days ago, and called his new fiancée the "love of my life."
"Hailey I am soooo in love with everything about you! So committed to spending my life getting to know every single part of you loving you patiently and kindLY," he wrote in the post.
https://www.instagram.com/p/BlBvw2_jBKp/
Justin and Hailey's recent getaway was the latest of their many vacations together, following trips to Miami and the Hamptons. Rumors about the engagement started to swirl over the weekend when the model arrived to a crowded beach bar in the Bahamahas wearing an oval diamond ring on that finger. Onlookers immediately snapped photos and videos of the two showing PDA and her rock in all it's glory.
https://www.instagram.com/p/Bk8gjMFAWwz/
https://www.instagram.com/p/Bk_RgxkhAb4/
We wonder when they'll start planning the wedding!
Source: Read Full Article