Hailey Bieber opened up about her and Justin Bieber's sex life (!!!!) during a very candid appearance on Call Her Daddy, saying she's into doggy-style, likes to have morning sex, and has zero interest in a threesome. Got it!
Hailey revealed she and Justin are "more so" night-sex people, but added "I do like morning too," before cringing and saying "My parents are going to listen to this….I also have this theory that people don't care about married people sex."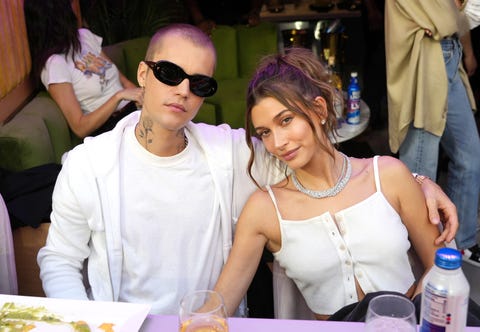 Um, we care!
Hailey also said (direct quote) "I really like doggy-style," and that she and Justin have zero interest in a threesome. "It's funny because I feel like those ideas can be really fun and sound really exciting…. It doesn't work for the two of us," she explained. "We, personally, like that wouldn't work. I think sometimes for some people it does, so I've heard. Some people are in open relationships. It works for a time but I feel like in the end it always doesn't end up working. So I think the second you make the decision to do that, there's never going back from that, and I just don't know that I would ever be willing."
Hailey added that she and Justin "Worked very hard to be in the space that we're in now and trusting each other. There's such a beautiful trust and bond that I don't think that's something I would be comfortable with. Or him, for that matter."
Truly, never heard Hailey be so open during an interview, and don't hate it!
Oh, and in case you missed it, she also spoke about her and Justin's timeline, and insisted there was no overlap with Selena Gomez. More on that below:
Source: Read Full Article