No one imagined Halsey and Evan Peters as a couple, but they turned out to be really cute together. They always seemed so happy and truly invested in one another. But it appears that there might be trouble in paradise.
Halsey recently removed a series of photos with Peters from her Instagram account, prompting speculation that they've broken up.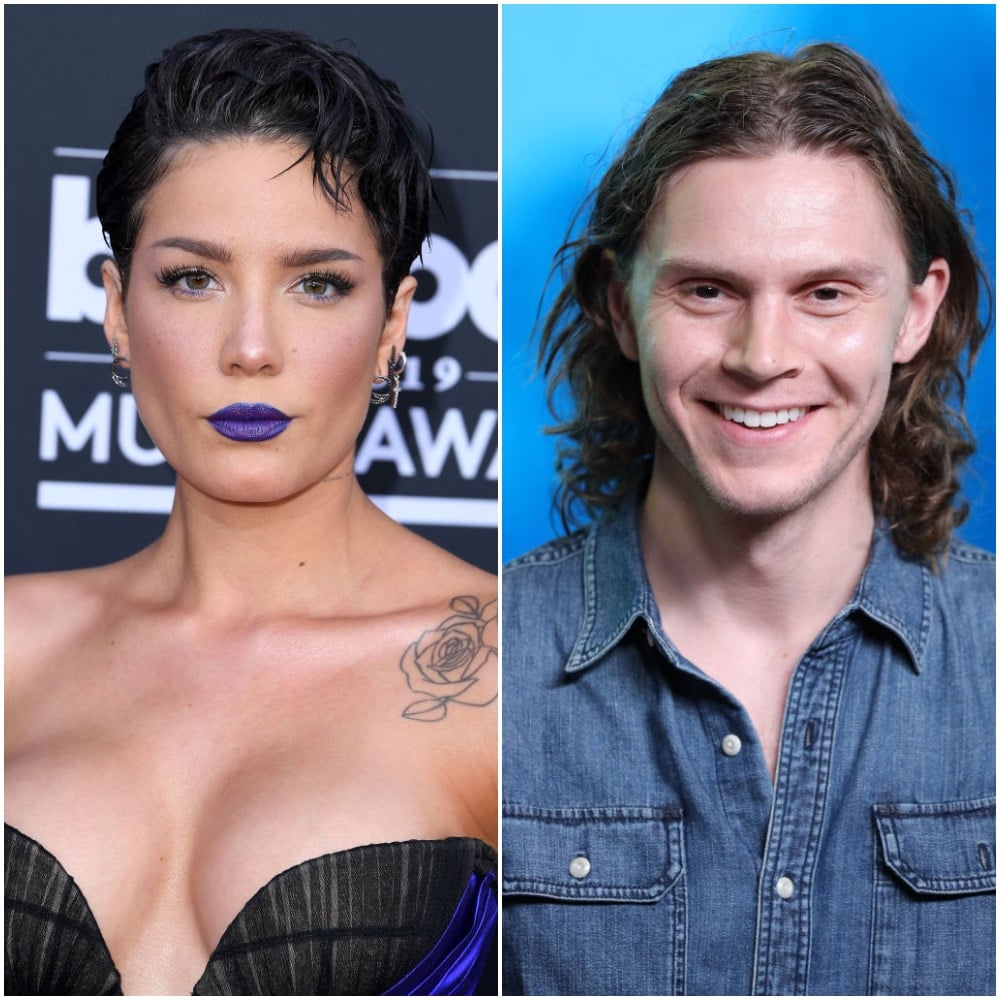 A timeline of Halsey and Evan Peters' relationship
Long before they were an item, Halsey had been gushing over Peters on social media. Back in 2012, she wrote on Twitter that she was attracted to him; the next year, she tweeted, "Petition for Evan Peters to date me."
This continued for years, with Halsey regularly tweeting and talking about her admiration for the American Horror Story actor. Eventually, they met in person and once their paths crossed, Halsey and Peters hit it off.
One of their first dates was in September 2019 when they went to the Six Flags Magic Mountain theme park in Los Angeles. Sources told The Daily Mail that they were "flirting" with each other while waiting to get on a ride.
"They were smiling and laughing together and looking into each other's eyes as they were waiting for the ride to start," one insider said.
Another added, "They were laughing and flirting the whole time while we waited for the ride, it looked really romantic."
When they got off the ride, a source said, "they were holding hands, their fingers were intertwined."
Halsey confirmed their relationship a short while later
After that date, a source told E! News that their romance was "very new."
"Halsey has always been a huge fan of Evan's," the source explained in the Oct. 1, 2019 report. "A friend connected them and they had also been chatting over social media before deciding to hang out. It's still very new, but they are both interested in dating each other and hanging out."
Halsey later confirmed her relationship with Peters in an Oct. 30, 2019 appearance on The Ellen DeGeneres Show. She opened up after DeGeneres presented a photo of them at the 100th episode celebration of American Horror Story a few days earlier, describing Peters as her "boyfriend."
https://www.instagram.com/p/B7jd0tElfsg/
Is it over already?
Things seemed to be going well between these two as their relationship progressed. Just weeks ago, for Valentine's Day 2020, Halsey shared a sweet Instagram photo of her and Peters playing around in a pool, writing: "Life is going 'swimmingly.'" But during the week of March 22, she wiped all traces of Peters from her page with the exception of the post from Valentine's Day.
The move has fans convinced that the two have secretly split up.
"What's going on with you two can I have confirmation?" said one comment underneath the remaining photo of Halsey and Peters.
"I'm sad if you guys broke up because you made him happy but that does mean I can have him," read another.
"Someone tell me what happened?!!" another person pleaded.
https://www.instagram.com/p/B8kDS0jJoLe/
Further fueling the rumors, Halsey posted a photo on March 22 of a dinner she'd prepared that was also shared by her ex-boyfriend Yungblud. According to E! News, Halsey and Yungblud split in September — just weeks before she went out with Peters — after a few months of dating. The post led fans to believe that Halsey and Yungblud were together, but it's unclear if they were.
Neither Halsey or Peters has addressed these rumors as of writing, but if they're true, we wish them the best.
Source: Read Full Article