If you're a fan of both cake batter and popcorn, then you probably remember one of Pop Secret's sweetest releases of 2017. The company unveiled a popcorn flavor called "Popfetti," which sent funfetti fans into a snacking frenzy (myself included). The treat was only available for a limited time — but it looks like the product might be on the shelves once more. Those of you wondering if Pop Secret's "Popfetti" popcorn is available should make room in your pantry, because it looks like the snack is for sale. Elite Daily reached out to Snyder's-Lance and asked if Pop Secret's Popfetti flavor is definitely available again, but has not heard back by the time of publication.
However, the product has recently been spotted on the shelves by @junkfoodmom, a popular food blogger on Instagram. In a post from Nov. 8, 2018, she wrote, "Well look who's back! Limited Edition Pop Secret Popfetti Popcorn." (!!!) According to the post, she recently found the package at Meijer, which is a supermarket chain located in the midwest. JunkFoodMom confirmed with Elite Daily that she found the product at Meijer, and said that she hasn't seen it anywhere else. In fact, she said that "it seems to be very scarce." In other words, those of you who live near a Meijer location might want to call the store and see if it's carrying the sweet and salty snack ASAP. (Cross your fingers that it is.)
https://www.instagram.com/p/Bp5GP18HL7S/
Apparently, Meijer isn't the only place where you might be able to purchase Pop Secret's Popfetti box. According to Delish, the popcorn is also being sold on Amazon for $39. By the looks of it, though, the popcorn is currently unavailable — but you can keep yourself up to date on its availability by providing Amazon with your email address on its product page. Again, cross your fingers that it goes on sale again (or visit your local Meijer location for a box).
If you're totally unfamiliar with the Popfetti popcorn flavor, you're probably wondering what all of the commotion is about. Once you discover what the popcorn tastes like, though, you'll probably be just as excited as everyone else. According to Pop Secret, the Popfetti box boasts flavors of "yellow cake and buttercream frosting." In addition to its flavor, the popcorn is covered in red and blue sprinkles that have a "slightly fruity flavor," per JunkBanter. In other words, the popcorn sounds perfect for anyone who loves the sweet taste of birthday cake and the salty crunch of popcorn.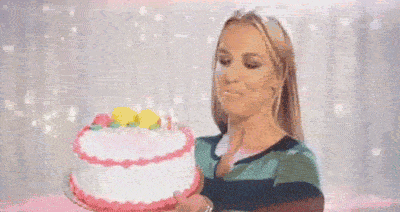 JunkFoodMom also tried the "Popfetti" Pop Secret flavor and described it in her Instagram post. She wrote, "It's a stretch to say it tastes like cake and frosting but it's still delicious. Not quite as sweet as say Kettle Corn. Most of the sprinkles stuck to the sides of the bag." She continued with a genius idea, and said, "I'm putting some of this aside to add to some ice cream." UM, YES?!
After reading more about its flavor, you might be craving a few handfuls of Pop Secret's Popfetti. If that's the case, check in with your local Meijer location and hope for the best.
Source: Read Full Article