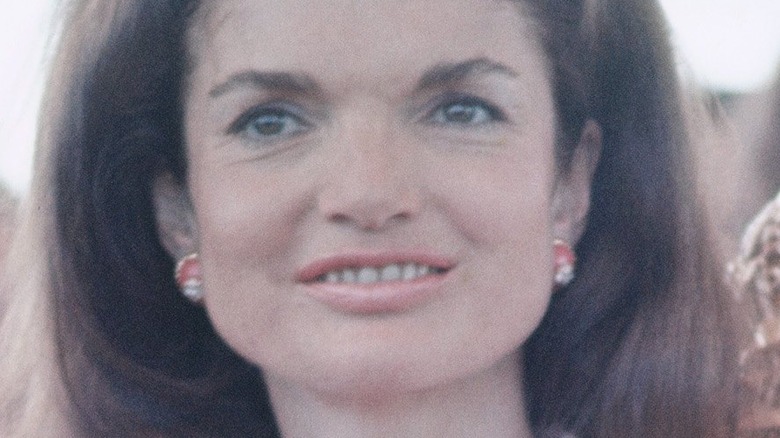 Jacqueline Kennedy Onassis, the legendary first lady who became a symbol of hope and strength for a nation in mourning, was perhaps one of the first true influencers of the 20th century (via Biography). Insider reports that her iconic fashion style remains an inspiration for today's trends, as does her decorative style, and while in today's world her influence alone could have earned her quite a bit of money, you might be surprised to learn that Jackie's wealth came from some controversial arenas.
Jackie O is notably responsible for transforming the White House from dismal and bland to warm and welcoming, painting the walls with bold and bright colors, as well as adding art, antiques, and trendy furniture pieces (per Insider). She is also regarded for redesigning the infamous White House Rose Garden, a space for welcoming guests, announcements, and even social occasions (via The White House Historical Association). But as talented of a decorator that she was, this is not how Jackie Onassis accumulated her fortune.
Jackie O accumulated an impressive fortune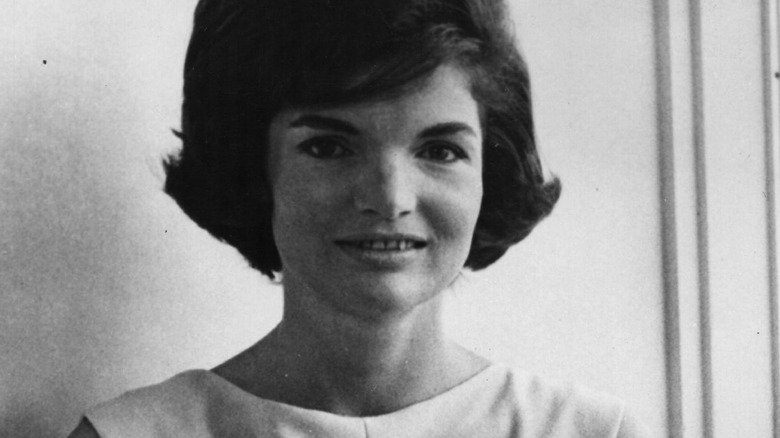 After the shocking assassination of JFK, Jackie Kennedy was declared beneficiary of a Kennedy family trust, earning her approximately $200,000 annually (per Celebrity Net Worth). Furthermore, Jackie convinced her second husband, Greek shipping tycoon Aristotle Onassis, to gift her $3 million before they married as well as a trust of $150,000 per year for life.
The Onassis' managed six global properties together, including an apartment on Fifth Avenue in Manhattan and the Greek private island of Skorpios, which Aristotle owned outright, contributing to his obscene wealth (via Celebrity Net Worth). Upon the passing of Aristotle, and after an ugly legal battle with his daughter, Jackie Onassis was awarded $26 million from his estate, making her one of America's wealthiest women.
Although much of her wealth was accumulated from her marriages, Jackie made even more money when she began working as an editor for Viking Press at $200 per week in 1975 (via Town & Country). Prior to her life as a first lady, Jackie enjoyed a career working for the Washington Times-Herald as an "Inquiring Camera Girl" (journalist), and with Viking, she was able to once again find a career in writing and spent the last two decades of her life doing so (via Reader's Digest).
At the end of her incredible and influential life, Showbiz Cheat Sheet and Wealthy Genius state the net worth of Jackie Kennedy Onassis was $50 million, while Celebrity Net Worth claims she was worth $150 million.
Source: Read Full Article