She may only be 28, but Jamie Lynn Spears is carrying the weight of her father's health issues.
A new source inside UsWeekly has revealed the youngest of the Spears kids has been providing primary care for patriarch Jamie Spears as he battles health issues in relation to a ruptured colon.
The insider said of Spears and hubby Jamie Watson's passion for the wellness of the 66-year-old:
"She and her husband have been helping Jamie as much as they can. She's a caretaker, even though she's the youngest. They are a tight-knit family."
Although she "has been taking care of" her dad and providing whatever he needs happily, there have been career sacrifices. She's had to "put her own work aside" to help her father.
With two children, Maddie, 10, and Ivey, 11 months, we can't imagine how hard it's been for her to find a balance. Thank goodness she has her husband Jamie, 47, who married the Zoey 101 actress in March 2014.
All of papa Spears health issues stemmed from a ruptured colon, as we mentioned (above). In November 2018, Jamie had to be taken in for emergency surgery. His other daughter Britney Spears announced in January that she decided to put her second Las Vegas residency on hold so she could help care for her ill father. She announced on Instagram:
"I don't even know where to start with this, because this is so tough for me to say. I will not be performing my new show Domination. I've been looking forward to this show and seeing all of you this year, so doing this breaks my heart. However, it's important to always put your family first… and that's the decision I had to make. A couple of months ago, my father was hospitalized and almost died. We're all so grateful that he came out of it alive, but he still has a long road ahead of him. I had to make the difficult decision to put my full focus and energy on my family at this time. I hope you all can understand. More information on ticket refunds is available on britneyspears.com. I appreciate your prayers and support for my family during this time. Thank you, and love you all… always."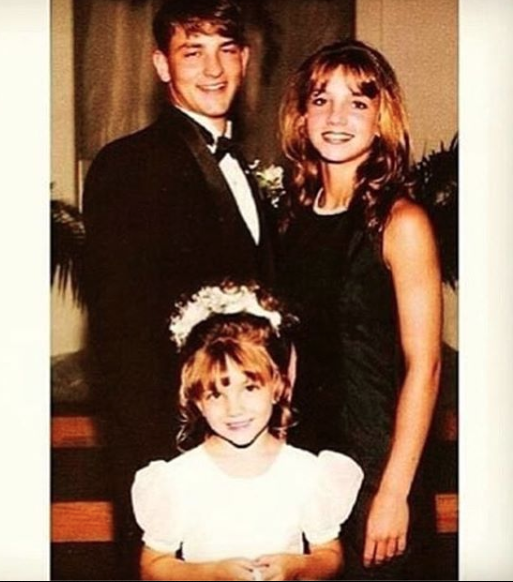 Fast forward to April, and it's now reported that Brit checked herself into a mental health facility because the weight of Jamie's condition was too much to hold.
Her boys, Sean Preston,13, and Jayden James, 12, are currently with their father, but are allowed to visit  Britney where she's staying. Same goes for the Toxic singer's boyfriend Sam Asghari. When it was revealed Spears had checked in to get herself right, Sam shared on his Instagram Story:
"It isn't weakness. It's a sign of absolute strength, people should only be inspired by this, at least I am."
We are wishing the Spears brood strength during this time.
Source: Read Full Article