If you've been looking for a way to take your love for hops to the next level, a beer spa might be the answer you didn't know you needed. Apparently Japan's Misugi resort lets you bathe in beer, and the ultimate retreat is just steps away from the country's Hinotani craft brewery. Honestly, you might want to start looking at flights to Japan right now, because this looks like the brew lover's dream come true.
Surrounded by tranquil mountains in Japan's lush Tokai countryside, the Misugi resort offers a wellness retreat with indoor and outdoor bathhouses, a pool, a sauna, and soaking tubs. One of the most popular treatments is located at the Hinotani Onsen (named for the Hinotani Brewery right next door), where you can soak away your stresses in the comfort of a warm beer bath.
According to the website, the so-called Ninja Beer, which is brewed by Hinotani Brewery, is combined with the mountain range's natural hot springs for an unprecedented onsen experience. They attribute the beer's beautifying properties to live yeast and the enzymes in the malt, as well as the carbonic acid and antibacterial properties in the hops.
https://www.instagram.com/p/BhBsknXjZ_J/
According to Travel + Leisure, Youki Nakagawa, co-owner of Misugi Resort and brewmaster, says, "The yeast in the beer gives you very smooth skin and the hops have an antibacterial power that is also good for your skin."
The clincher? "On top of that, the C02 in the beer is good for blood circulation," he claims. Um yes, count me in.
The Ninja beer is reportedly a lager-style beer made from black rice and sake rice, so expect a darker hue to your beer bath. There are showers to rinse off so you don't spend the rest of the day smelling like ale. Plus, according to the website, one 45-minute session clocks in at only 1,000 yen plus 8 percent tax (just under $10) or 1,500 yen plus 8 percent tax for the summer season, which translates to roughly about $14.50. There's one caveat: There's only one beer soaking tub and separate sides of the spa for men and women. The two sides alternate every day so that both genders can make use of the beer soak during the week, so I'd call ahead to make sure that it's in your section for the day that you're planning a visit.
https://www.instagram.com/p/BD8DowOi0Hi/
After you're done bathing in hops, there's plenty of other things to do at the resort. Per the spa's website, upgraded rooms boast scenic mountain views and wooden soaking tubs, as well as free Wi-Fi and flat-screen TVs. Breakfast and dinner are included with your stay, as well as amenities like a seasonal water park with a slide, a tea room, massage facilities, and a karaoke box. You can also bathe in the onsen's other pools, or, during the summertime, take in a starry sky tour, catch fish, or check out the night market.
Beer aficionados looking to try more of Hinotani's award-winning beers can also venture over to the hotel's brewery to taste some of their craft specialties, which were reportedly inspired by the flavor of American ales. Meanwhile, if you're more of a hands-on traveler, there's a bakery on-site that offers classes where you can make bread and pizza using yeast from the brewery. Seriously, how cool is that?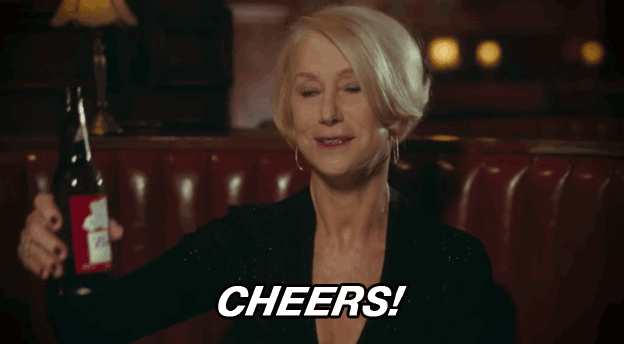 I don't know about you, but I think I've found my next bucket list destination, and that's definitely something worth raising a pint to.
Source: Read Full Article