Jersey Shore Cast Slammed For Not Wearing Masks At The Situation's Surprise Birthday Party!
We love to see the Jersey Shore cast get together any time, any where, and for any reason… we just wish they'd be smart and wear face masks when doing so during this period of coronavirus concern!
On Saturday night, a few cast members of the iconic MTV show got together at a New Jersey restaurant to celebrate Mike 'The Situation' Sorrentino's 38th birthday. And while it looks like they had a great time — with a few spouses and significant others in tow, too — something was missing. Oh, yeah. FACE MASKS!!!!!
Jenni 'JWoww' Farley shared the pic you see (above) on her Instagram account on Sunday afternoon, re-living the fun night and wishing The Sitch the happiest of birthdays. But with one exception (shout out to Vinny Guadagnino for being smart!), nobody had a face covering on in the pic. What gives, y'all?! Why not be safe with this whole pandemic raging out of control??
JWoww made light of it in the caption of her IG photo, tagging Vinny and joking how "the mask won't protect us with the s**t u got," but fans were in no mood to laugh at the light-hearted dig. Commenters quickly came for JWoww and the rest of the mask-free group, and they didn't hold back their opinions about the pic!
One commenter noted the fact that many of the Jersey Shore cast members are parents now, and that alone would make them want to be safe, if only for their kids:
"Vinny, the only one w respect for others. You would think some of u have kids at home u would protect them better."
Another person made light of the pic, adding:
"Love how Vinny is literally social distancing lmfao"
LOLz! And those crossed arms… he's had enough!
But as more and more fans commented about the lack of masks and preventative social distancing measures, Farley took it upon herself to address the issue. The momma to 5-year-old Meilani and 4-year-old Greyson with ex-husband Roger Mathews finally wrote back to a fan's comment, typing:
"We have all been tested and don't see anyone who hasn't been regularly tested… it's also hard to eat and wear a mask. Glad you know all about us and think we would ever put anyone in jeopardy… especially our kids."
Hmm… it is hard to eat and wear a mask, indeed, but y'all aren't eating in the pic?! So why not have masks up?? It's stuff like this that erodes smart pandemic response within our society and will thus continue to keep the coronavirus around a LOT longer than it ever should've been… just saying!!!
What do U think about it, Perezcious readers? Are we right about this? Or are we being too sensitive with the mask-wearing reactions??
Sound OFF with your take on everything down in the comments (below)…
Related Posts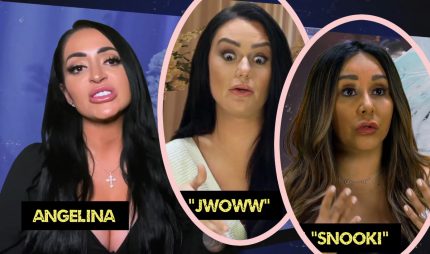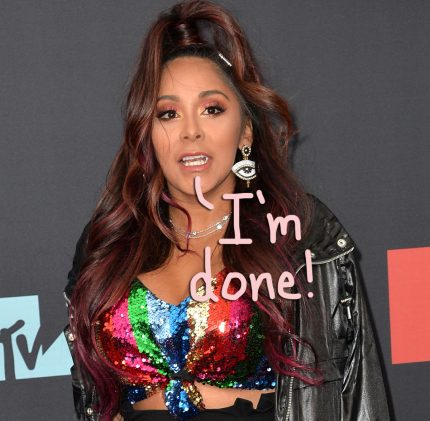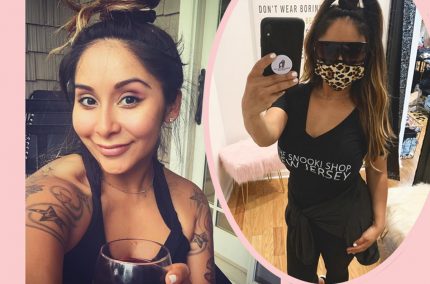 Source: Read Full Article