Johnny Depp's sister testified in the $50 million defamation trial against Amber Heard. And she told the court she was "scared" and "devastated" when the couple decided to move forward with their wedding. She was concerned because she felt something was missing from their relationship that left his children at risk.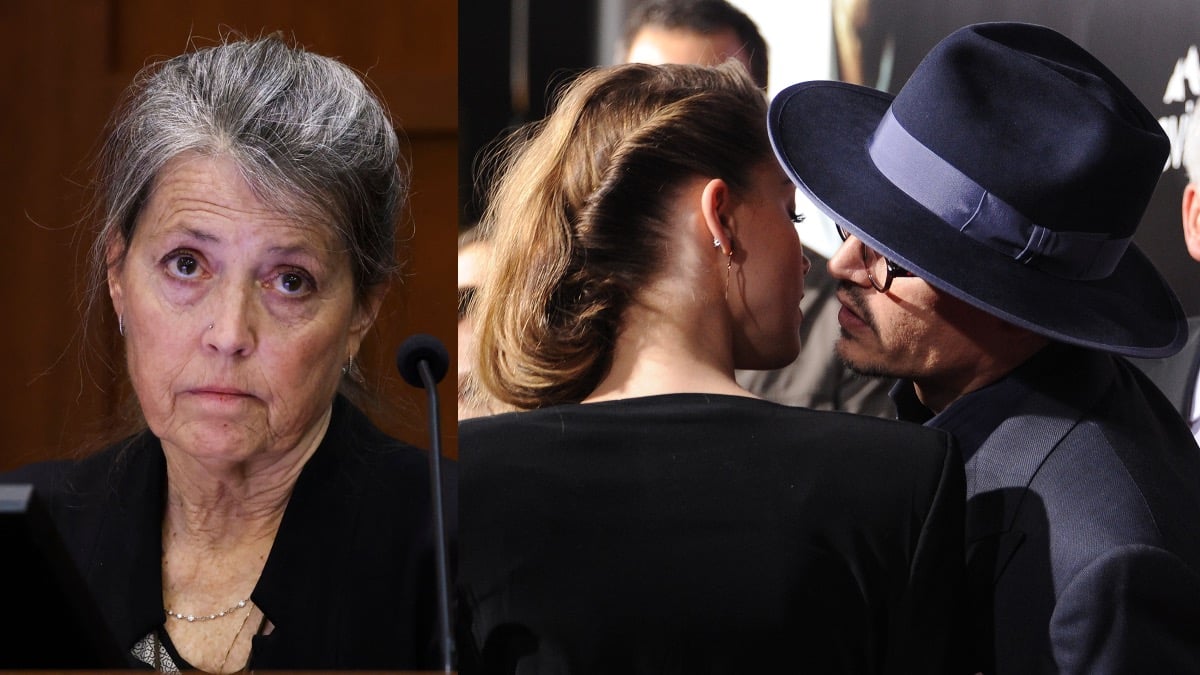 Johnny Depp's sister was his best friend in childhood
Depp's sister Christi Dembrowski took the stand in the defamation trial to speak on behalf of her brother. The siblings were the youngest of four and close in age but she's older by two and a half years.
As kids, they were best friends, and Dembrowski remembered Depp as a "shy, sweet little boy." But their mother would scream, yell, hit, and call names, and no one was spared from her rage, she testified. According to her, their matriarch had a unique set of cruel nicknames for each child and their father.
When Depp's career took off, Dembrowski eventually moved to California to start working for him in helping manage his career. She said she began to see "a repeat happening" of their childhood when he got involved with Heard. She told the court she witnessed Heard call her brother a "fat old man" and question why Dior would want to work with him.
Dembrowski booked travel arrangements for the actors as part of her responsibilities. And she explained she started booking two rooms when Depp traveled with the Aquaman actor. She said that was so he would have a place to get away from a tirade or fight, as they had done in childhood. Notably, she added that she never did that in his previous relationship with Vanessa Paradis.
"She has a very strong personality," Dembrowski said of Heard. And Depp "[made] every effort to make her happy," his sister claimed. She told the court that's why she had concerns when she felt the couple was "rushing" marriage.
Johnny Depp's wedding to Amber Heard scared his sister because there was no prenup in effect
According to Dembrowski, Depp and Heard were in legal negotiations about a prenuptial agreement when she started to feel things were moving too quickly toward marriage. She said Depp's side, including the actor and herself, wanted to protect his children's best interests, Lily-Rose Depp and Jack Depp, and felt a prenup would best do that.
As the date approached, Heard still hadn't signed the document, as Dembrowski understood. She told the court she tried to talk Depp into "waiting just a little bit longer" until there was a resolution. But he eventually called her and told her there would soon be a marriage.
Dembrowski said, "I was scared. I was devastated actually. It was gonna happen as quickly as it was being pushed for."
She stated the couple was "rushing to do something without his children being protected."
"There had been conversations about a prenuptial agreement that had been going on for a while," she shared. "And as the date was approaching for the island ceremony, there was no success in the prenuptial conversations."
Amber Heard said she asked Johnny Depp for a prenup and he told her, 'The only way out of this is death'
According to Heard, Depp was the one who didn't want a prenup. She claimed that she eventually asked for one to "eliminate any doubt in his mind" and he told her he would "tear it up" if he ever saw it. "The only way out of this is death," she alleged he replied.
On the other hand, Depp testified he tried to get Heard to sign a postnuptial agreement and claimed that "sent her into a tailspin" leading up to their famous fight in Australia, where Depp lost part of a finger. He said that happened when she threw a bottle at him. She claimed he did it to himself.
Depp said he explained to Heard that an agreement didn't mean he didn't trust her or didn't think the marriage would last. But the Edward Scissorhands actor said the conversation spiraled into "madness, chaos, [and] violence" because his then-fiancee was offended and accused him of conspiring with his legal team against her.
How to get help: In the U.S., call the National Domestic Violence Hotline at 1-800-799-7233 or text START to 88788.
Source: Read Full Article