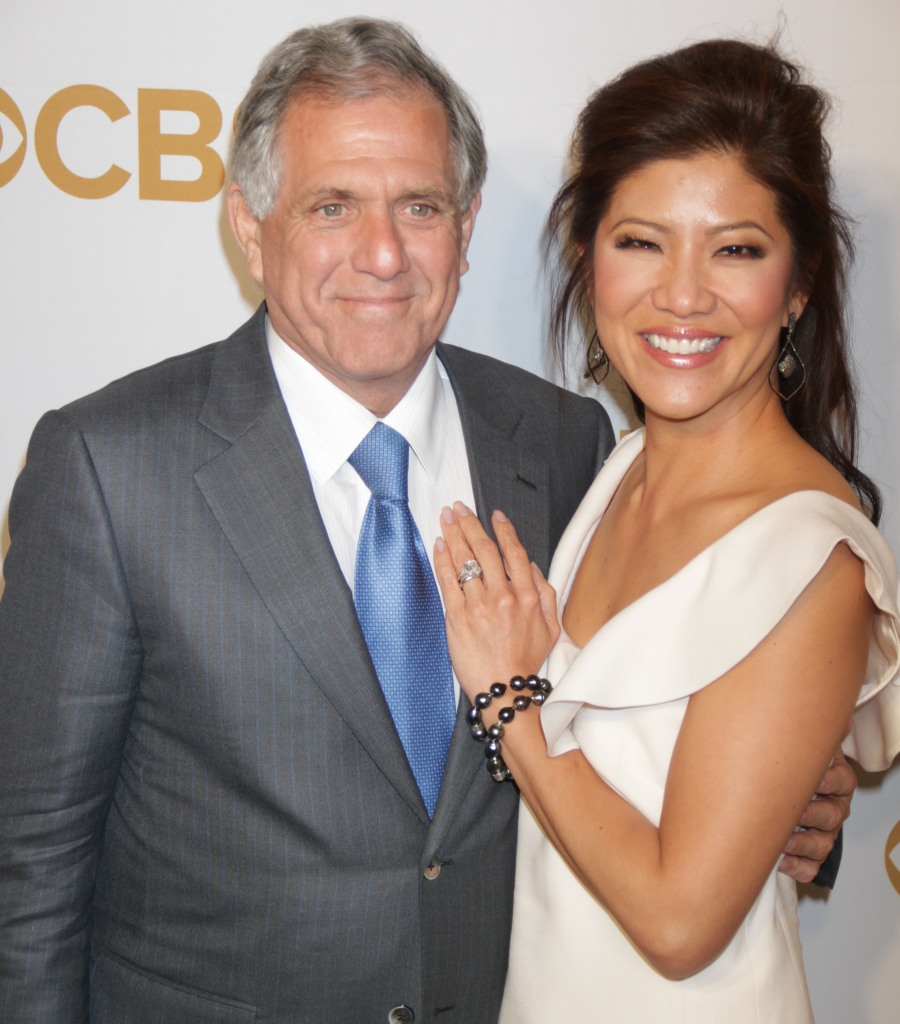 I think I've been pretty generous of spirit in giving the benefit of the doubt to the wives of predators. I truly believed for a time that Georgina Chapman had no idea what her husband Harvey Weinstein was doing to women. But in the long-run, Chapman really did exhaust the benefit of my doubt. Same with Julie Chen – she stood by her husband Les Moonves in the immediate wake of Ronan Farrow's first New Yorker article. Chen defended her husband on-air on CBS. Then the second wave of accusations came last weekend. Moonves was tossed out of CBS and we're getting an even clearer picture of Moonves as a rampant misogynist and predator. Chen skipped out on appearing on The Talk all week, but she showed up for Big Brother on Wednesday night (she's the host). She made a point of using her married name too.
Julie Chen returned to CBS to host Big Brother on Wednesday night, and she sent a subtle — but pointed — message of solidarity to her husband, the network's former CEO Leslie "Les" Moonves. As she signed off from the show, she looked at the camera and said, "I'm Julie Chen Moonves. Goodnight."
It was the first time that she has used the last name Moonves on the show — and it came just days after her husband was fired after multiple women accused him of sexual harassment.
Chen's sign off elicited gasps in the control room. "No one was angry," a source in Big Brother production tells PEOPLE. "It was more like 'Did she just say that? I can't believe she just said that.'" The source says that Chen's message was crystal clear to people who work on the show. "Everyone knows that it's a big 'f— you' to CBS that she did it, because she never, ever refers to herself as anything but Julie Chen. It's sort of perfect when you think about it. The casual viewer probably didn't even notice, but I promise you that the network did. They were watching every single second of the show to see if she would do anything. They must have been breathing a sigh of relief because the show was almost over, and then that happened!"
[From People]
What kind of dumb bulls–t is this? Did Julie Chen really think that she was making some kind of moral stand by using her married name on a CBS show? What is the message here? That Julie Chen is the kind of woman who enables her predator husband and stands by him when dozens of women come forward to tell their stories of how he harassed them, abused them, assaulted them and did irreparable damage to their careers simply because they were women? Now I hope CBS fired Julie Chen too. Sorry, JULIE CHEN MOONVES.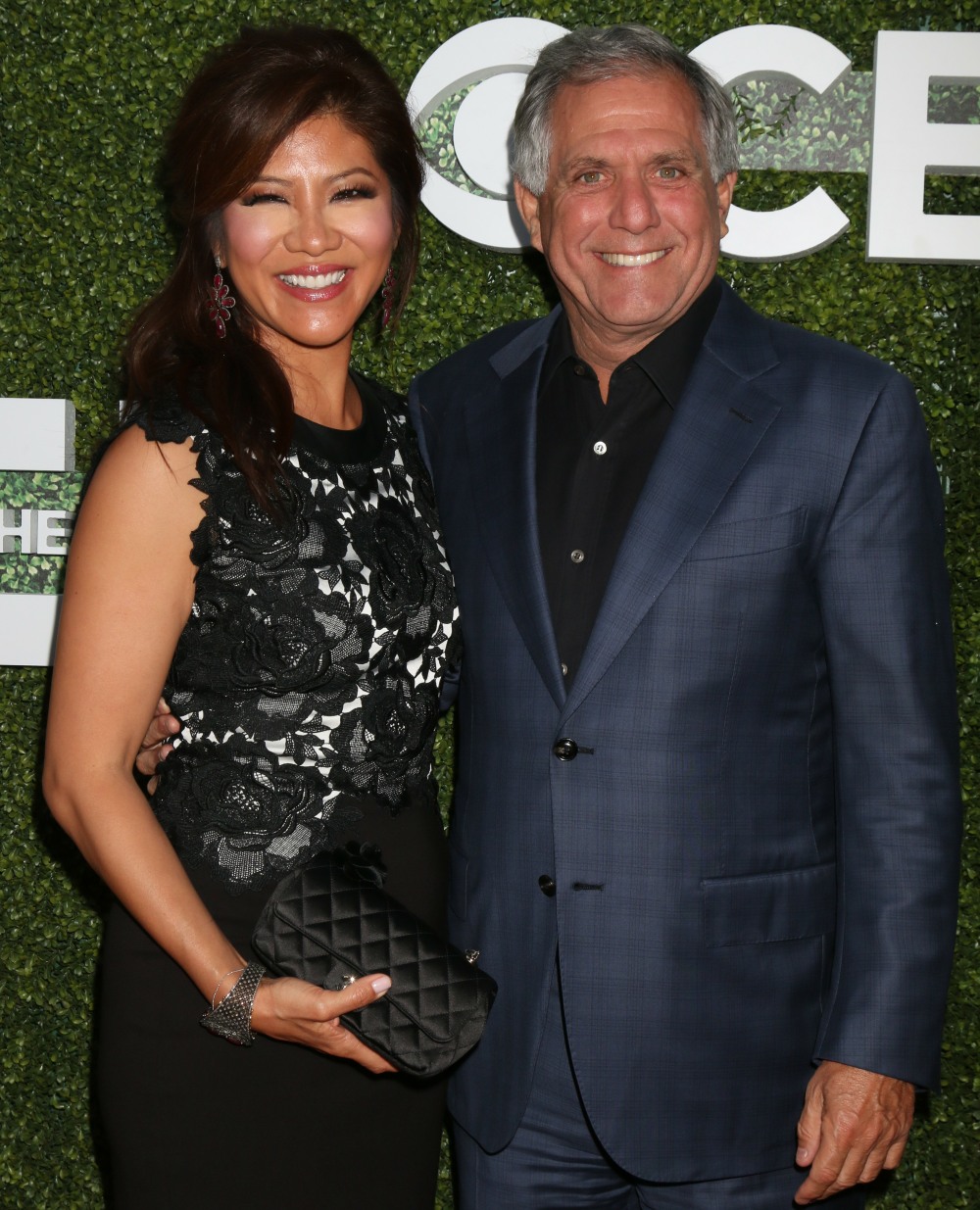 Photos courtesy of WENN, Avalon Red.



Source: Read Full Article