Kanye West and Kim Kardashian West have been embroiled in a very public divorce battle that started with the rapper posting about their daughter North West's TikTok account. West slammed his wife's family for requesting Yeezys, his designer sneaker line, amid his argument with the reality star. Here's what happened.
Kanye West and Kim Kardashian West got in a divorce battle on social media
On Feb. 4, Kanye West shared a since-deleted post on Instagram about his daughter, North West, having a TikTok account. He posted a screenshot of the 8-year-old's face from the TikTok app.
West captioned the image, "SINCE THIS IS MY FIRST DIVORCE I NEED TO KNOW WHAT I SHOULD DO ABOUT MY DAUGHTER BEING PUT ON TIK TOK AGAINST MY WILL ?"
Kim Kardashian West, whom the rapper is currently divorcing, responded to his post in her Instagram Stories. "Kanye's constant attacks on me in interviews and on social media is actually more hurtful than any TikTok North might create," she wrote. "As the parent who is the main provider and caregiver for our children, I am doing my best to protect our daughter while also allowing her to express her creativity in the medium that she wishes with adult supervision – because it brings her happiness."
The SKIMS founder added that "divorce is difficult enough" on their children and that "Kanye's obsession with trying to control and manipulate our situation" is "only causing further pain for all."
Kanye West shared screenshots of Kim Kardashian West's family asking for Yeezys amid the divorce dispute
After Kim Kardashian West shared her Instagram Story, Kanye West aired out one of her family members who supported his stance on North West's TikTok. The rapper shared screenshots of private messages from the family member, who seemingly asked for Yeezy sneakers.
The screenshots show Kardashian West's cousin allegedly reaching out to West to say (per Capital FM), "Hi! How are you? Hope all is well with you and the kids. I saw your post on Instagram about TikTok and your daughter.
The cousin added, "I'm happy to share what I know about that since I'm a single mom and want to keep my kids off the internet. Call me or let me know if you want some information. Hope to see you all soon!"
West's response was, "I don't feel like talking about it more." Then the reality star's cousin asked, "Is it safe to buy Yeezys on stock x? Andrew wants belugas. We love to see you and the kids soon."
The rapper replied, "Don't ask me about Yeezys right now."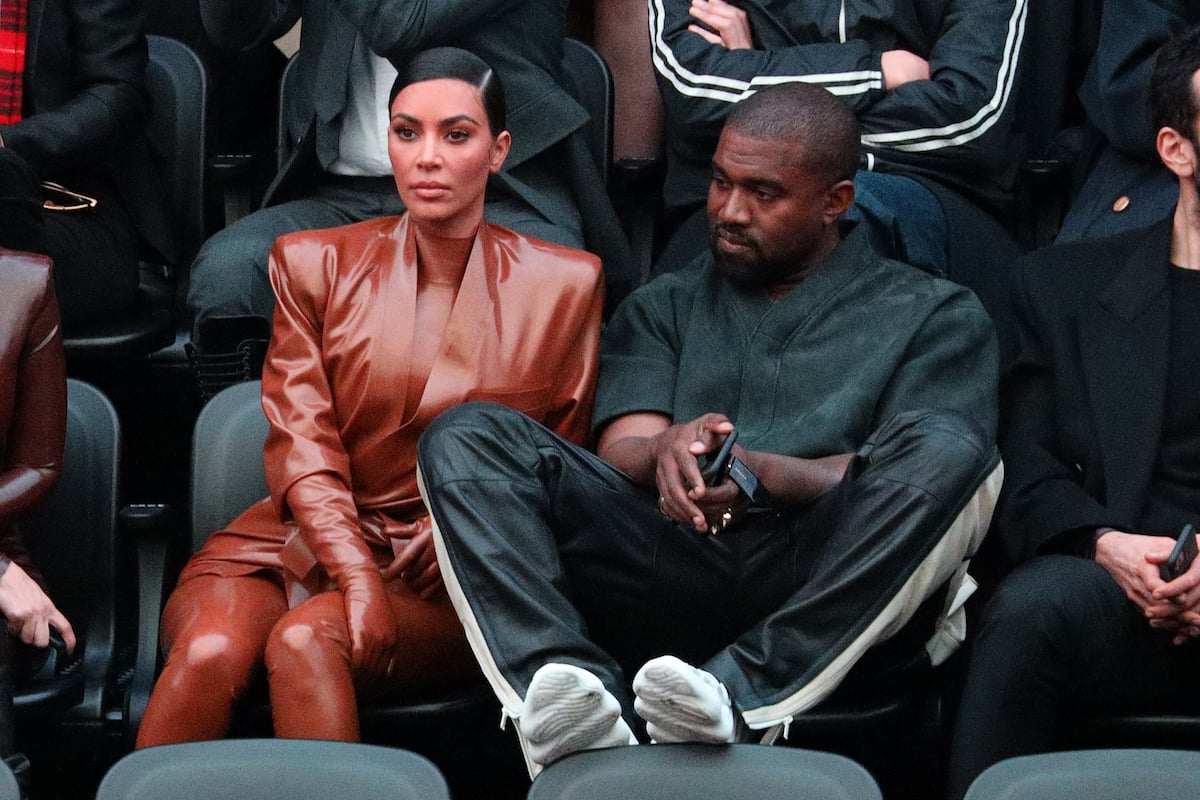 The rapper roasted the reality star's cousin on social media over their request for Yeezys
Kanye West shared the private DMs in a since-deleted Instagram post. In the caption, he claimed that Kim Kardashian West's cousin sent him the messages. 
"THIS IS AN EXAMPLE OF KIM'S COUSIN AGREEING WITH ME ABOUT TIK TOK THEN PROCEEDING TO ASK ME FOR SOME YEEZYS AFTERWARDS HER OTHER COUSIN KARA CALLED ME SAYING SHE AGREED WITH ME THEN SAID SHE WOULD SPEAK OUT PUBLICLY WHICH SHE NEVER DID THEN SHE SUGGESTED I TAKE MEDICATION …" he wrote.
All of West's posts about his divorce with the reality star and their children have been removed, and Kardashian West has not publicly commented beyond her one Instagram Story.
Source: Read Full Article