AceShowbiz –
What was intended to be a religious post has gone somewhat racy due to a private picture, and that's what happened to Kanye West. The controversial hip-hop mogul accidentally shared a picture of Kim Kardashian in her underwear when he wanted to share a Christian prayer on Twitter.
The post was a screengrab of his camera roll, with an image of the religious quote taking the center spot. "I admit I am a sinner and needed forgiveness; I believe that Jesus died in my place paying the penalty from my sins," so the quote read. "I am willing right now to turn my sin and accept Jesus Christ as my personal Saviour and Lord."
But perhaps Kanye should asked forgiveness from Kim first before Jesus because the screenshot also showed a summary of the recent images on his camera, and a private picture of Kim was included there. It saw the "Keeping Up with the Kardashians" star posing in her closet in her underwear. There were also a couple picture of their son Saint West playing in the pool.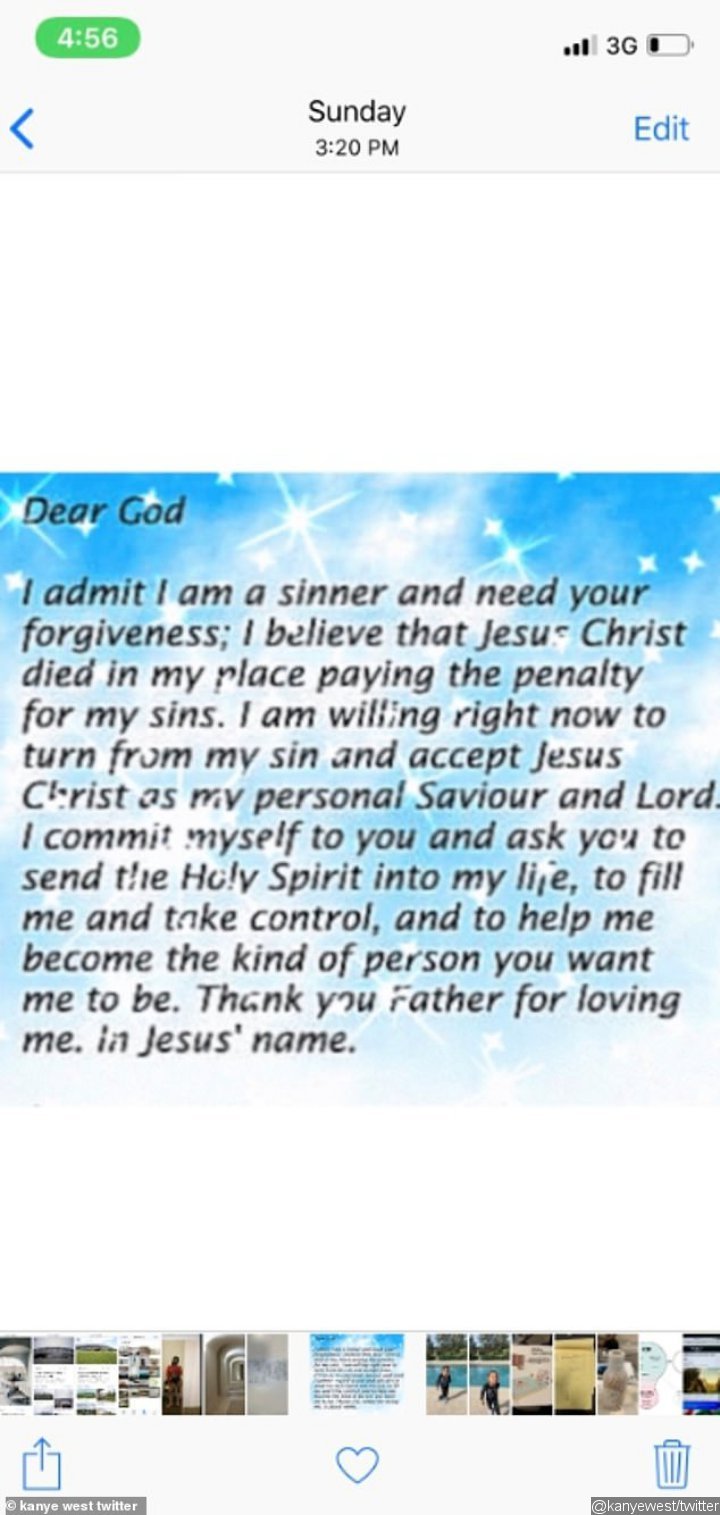 Seemingly realizing his mistake, Kanye deleted the post shortly afterward. However, some fans have obviously seen the post as one of his followers called him out for not editing the photo before posting. "Crop your screenshot you pagan," so the said follower replied to the tweet.
This isn't actually the first time Kanye posted on his accounts private pictures of his family, though the first one was done intentionally. Back in April, the "Gold Digger" hitmaker shared photos of the inside of his family's home, calling it "the sunken place." It prompted Kim to jokingly confront her husband because he didn't confirm his decision to post the pictures with her.
"Ummm babe. We had a rule to not show our home on social media!" she wrote at the time. "Sooo can we now allow KUWTK filming in the home?"
Source: Read Full Article