In "lol what" news, it seems like Kate Hudson is "finally" putting out an album at some point soon. "Finally" being her words because I'm pretty sure no one was waiting for this. Kate did appear in a January episode of Jimmy Fallon's game show That's My Jam, in which celebrity guests participate in music and dance-related games. On the show, she performed a doo-wop version of "7 Rings" the Ariana Grande song.
Kate has done some singing in her previous movie roles. I definitely remembered it from How to Lose a Guy in 10 Days. She also sang in Nine, Music, and obviously in her guest role on Glee. Kate most recently posted some Instagram photos of herself singing onstage with some instruments, a guitarist, and a cameraman behind her. I would have thought this was behind-the-scenes on a new movie, but Kate captioned it #albumincoming, so perhaps not.
Kate Hudson gave her fans something to talk about on Monday after she shared two images of herself singing onstage with a guitarist and film crew behind her — and said she's working on an album.

"Finally realized it's time to say f#%! it and saaaannngg!!!!!" the 43-year-old actress captioned the series of pics. Hudson also added hashtags that read "album incoming" and "my ikigai," which is a Japanese concept which means someone's passion, or reason for being.

While it's unclear if Hudson's Instagram album announcement is official, her famous friends couldn't help but share their excitement in the comments section. "Yeeeeeessssssss, you're making my dream come true!!!!!" Hilary Swank wrote.

"Finally!!!!" added Rita Wilson, while Janelle Monae sent a message of encouragement which read, "Yaaaaassssss fly my love!"

Michelle Pfeiffer and Jeremy Renner also got in on the fun, sharing the clapping and praise-hand emojis.

Hudson's fans went wild over the news, and flooded the comments section of her post, with many writing they hope to hear her cover Carly Simon's "You're So Vain," which she famously sang alongside Matthew McConaughey in their hit 2003 film, How to Lose a Guy in 10 Days.

It's no surprise to fans that Hudson has a passion for singing — and a beautiful voice at that. Hudson showed off her vocal skills in the 2021 film Music, and more recently gave a mesmerizing performance on NBC's That's My Jam where she belted out a flawless, doo-wop version of Ariana Grande's "7 Rings."

"WHAT A BLAST!" Hudson captioned an Instagram video of herself singing Grande's tune.

Grande had nothing but praise for Hudson, commenting, "Stunning, perfect, gorgeous."

"May we have this on all streaming services please?" Grande added, proving she was a big fan of Hudson's cover.

For now, fans will have to wait patiently to see what Hudson has up her sleeves.
[From ET Online]
That must have felt good for Kate to get a compliment from Ariana herself after the That's My Jam performance. I watched the video and while it's a cool rendition, I do prefer Ariana's version. Ariana's voice aside, the original music is catchier. No comment about Kate doing doo-wop in general. Kate's voice is fine and pleasant enough, as I remembered from the movie singing. But everyone that has a pleasant enough voice doesn't necessarily need to sing. You know what this reminds me of? When in Girls (ugh, I know) someone asks the Allison Williams character what she really wants to do and she's randomly like "I really want to sing" and they're like "lol what." It does seem a bit random like that, but I've had multiple people who've never expressed interest in singing or acting suddenly say they've always wanted to sing or act. And her Japanese hashtag indicates it may be a passion project for her. Stars, they're just like us with their dreams of (more) stardom. Also, each of Kate's three children's fathers are musicians, so clearly she is drawn to that sort of talent and is now making a go of it herself. This started out snarky, but now I think it's kind of sweet.
Will people actually listen to this? I'm not sure. I feel like lots of celebs more known for acting have released albums that largely go unnoticed and then they go back to acting. Except for Ariana Grande herself, Demi Lovato, and a few others that continue to put out popular albums, but they have really great voices. Even if the album materializes and fails to light the world on fire, Kate does have her other ventures to fall back on. I think Fabletics, her activewear brand, is pretty popular. Friends say it's good quality and it's a good fit. And she also has a craft vodka as well, King St. Vodka. I think she has a podcast with her brother and she and her mom have a partnership with New York & Company. And then she seems to do movies occasionally, including the much-anticipated sequel to Knives Out. (Kate apparently beat out Kaley Cuoco for the role and while I think Kaley has more range, I'm sure Kate is fine for the role). I guess it's nice that Kate gets to pursue a dream and she'll be fine either way.
https://www.instagram.com/p/CcynvbsP50I/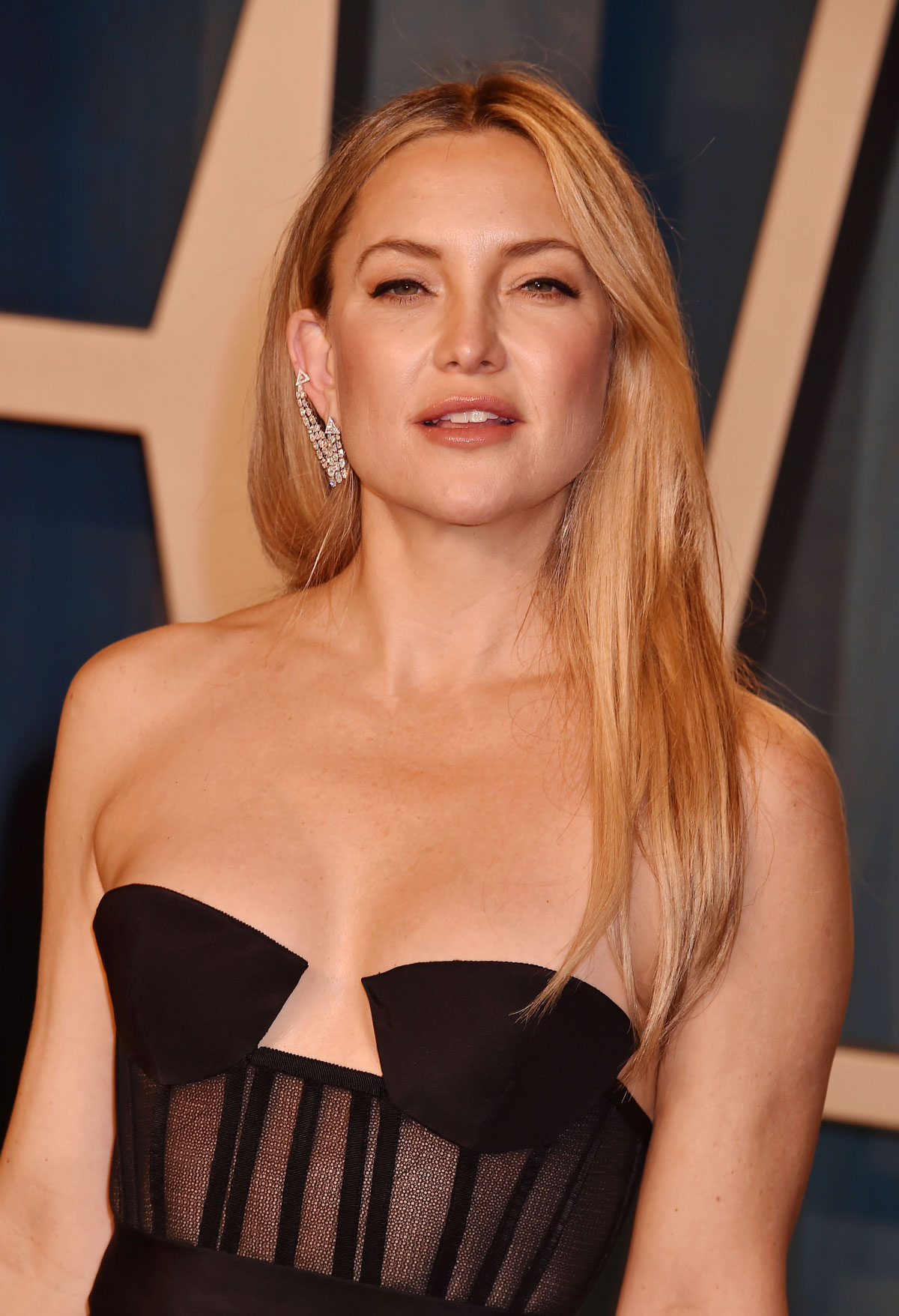 Photos credit: Avalon.red and Instar
Source: Read Full Article