On Sept. 1, 2019, Kevin Hart was involved in a car crash that left him pretty messed up. He had been with two other passengers when the 1970 Plymouth Barracuda in which he was riding swerved off the road and slid down an embankment. He was subsequently airlifted to a hospital in Los Angeles where he was treated for "major back injuries."
Months later, Hart is opening up about the matter, revealing that he lied about his level of pain while in recovery, as he believed doctors would try to stop him from attempting to walk.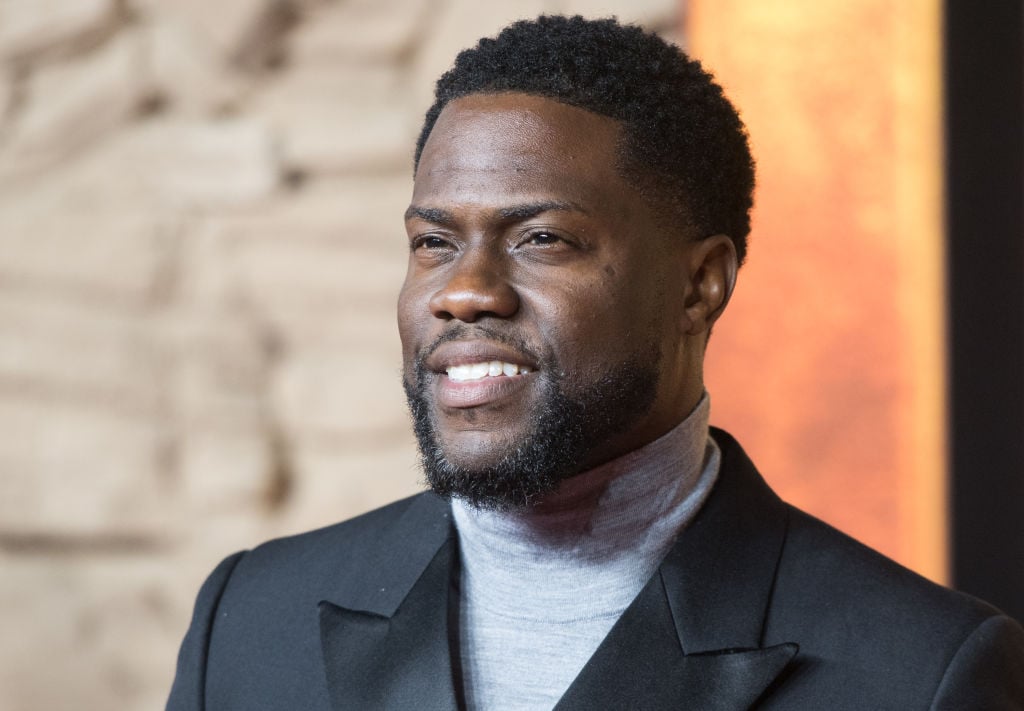 A closer look at Kevin Hart's car crash
TMZ reported that Hart came out of the accident with three spinal fractures that required surgery. He spent 10 days in the hospital before moving into a rehabilitation facility, according to Entertainment Weekly.
Reflecting on his life post-accident in a 2019 episode of his show Laugh Out Loud, Hart said he struggled to perform even the most basic tasks.
"I could not fu*king move. I could not wipe my a*s…I literally I couldn't do none of that. it makes you realize… you really are helpless. There was nothing I could do," he said.
"You don't realize that your back is connected to everything. So coming out of back surgery, everything changed," he added in a December interview on The Ellen DeGeneres Show. "That's when you get to see what really matters, who really matters. Life kind of hits you in a completely different way."
https://www.instagram.com/p/B_m-BO1lhdk/
RELATED: Full Details About the Crash That Left Him Severely Injured
Kevin Hart's latest comments on his car crash
Speaking on the Joe Rogan Experience podcast on May 25, Hart confessed that he'd downplayed his pain level while healing from his injuries.
"I lied in the hospital because I didn't want them to know that I was having pain, because I thought that they were gonna stop me from letting me continue to try my walks," he shared.
"I was masking it… because I didn't want to stop trying," he added. Hart said that he started using a walker around his seventh day in the hospital and acted like he was using his feet when, in reality, he was just "dragging" them.
Over a two and a half weeks passed before Hart started moving without the walker. Throughout those times, he often relied on his family for help and support.
"My son doubled as nurse, my daughter doubled as nurse, [his wife] Eniko doubled as it. My brother came," he explained (via Entertainment Weekly). "That's when the care about what was important really changed … the things that you think are important, you get to looking around at a hospital, almost four walls — none of that s— that you think is important is in there. It's one of these people."
RELATED: What Is Kevin Hart's Net Worth?
How is Kevin Hart doing now?
These days, Hart continues to work on his body, sometimes sharing his exercise routine on social media. Cinemablend adds that he has a movie, Fatherhood, in post-production, and is expecting his fourth child with his wife.
Read more: Kevin Hart Shares An Embarrassing Story About Spilling Pineapple Juice on Beyoncé
Source: Read Full Article