Khloé Kardashian Destroys Troll Claiming O. J. Simpson Is Her Dad, Again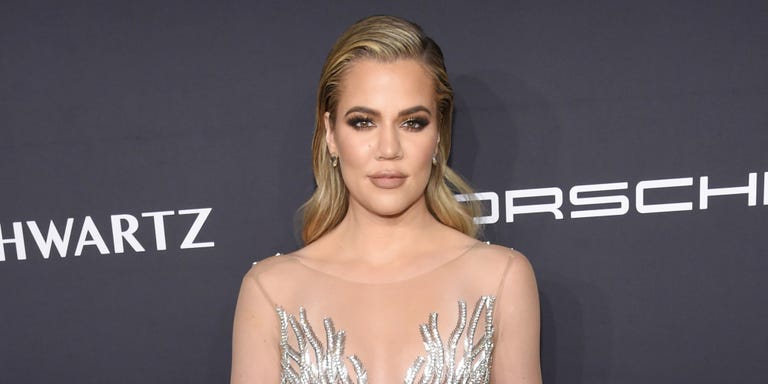 As every Keeping Up With the Kardashians fan knows, rumors have been circulating for years that O. J. Simpson is Khloé Kardashian's dad.
A refresher—the Kardashian patriarch, Robert, represented O. J. Simpson in 1994 and 1995, when he was on trial for the murder of his wife, Nicole Brown. The well-documented court case was famously portrayed in the first season of American Crime Story. And because the Kardashians were so closely involved with O. J. and his family, rumors about Khloé's parentage have persisted, with critics claiming that she doesn't look like, the now deceased, Robert Kardashian.
Despite the Kardashian clan refuting these rumors time and again over the years, Khloé has been forced to reiterate that O. J. isn't her dad, thanks to some new internet trolls.
After posting her first video revealing True Thompson's face, commenters on Instagram suggested (via Daily Mail), once again, that O.J Simpson was Khloé's real father. However, the Revenge Body star was not here for the insinuation, and simply responded, "I mean… her dad is black silly. That's why she's black babe." Case closed.
Just before True Thompson was born last month, a slew of cheating allegations against Tristan Thompson surfaced. Khloé's boyfriend, and the father of her baby, was spotted with multiple women, with it alleged that he'd been repeatedly cheating on his girlfriend throughout her pregnancy.
However, People recently reported that, according to their source, Tristan "is back at the Cleveland house" and that "Khloé seems happy. She loves being a mom. She's focused on keeping her family together. She seems okay with Tristan—there's no talk of a split."
Source: Read Full Article