Khloé Kardashian Just Posted a Sneak Peek of Her Baby, True Thompson
Khloé Kardashian just gave us our very first glimpse at her baby girl, True Thompson, but it's a major tease. The new mom shared selfies with her daughter on Snapchat today, but, to build the suspense, she kept True's face out of the shot. But not all was lost—we still got a peek at the infant's arm. (Better than nothing, at least?)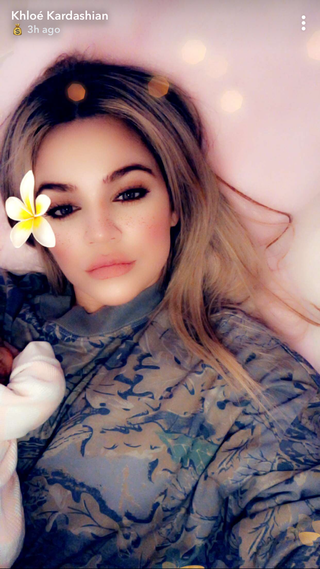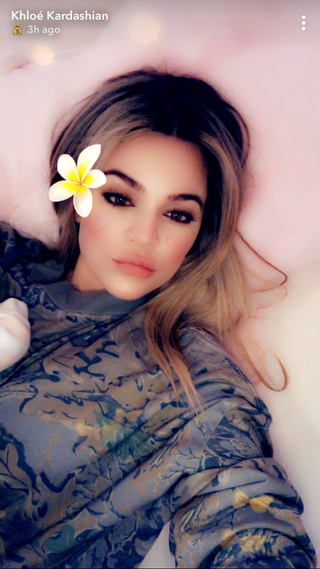 The photos mark rare new activity from Khloé on social media for the first time in about a month, following the birth of her daughter and the cheating scandal surrounding her NBA boyfriend and baby daddy Tristan Thompson.
In addition to sharing teasers of her baby girl, Kardashian also gave an update on how she's doing post-baby. "Today is the first day that I have been allowed to work out with my trainer, and I'm super excited," she said in a series of Snapchat videos.
"I had my first workout, I'm exhausted, but it feels so good to finally sweat again and feel like that I'm evolving and doing something progressive fro my body and my mind," she continued. The new mom added that it's a "struggle" getting back into her exercise routine.
Khloé's Snapchat posts follow the recent bittersweet updates she shared on Twitter about her baby girl. "I can't believe my baby will be a month old tomorrow ?," she tweeted late last night. "Why does this make me happy and sad all at the same time. Thank you Jesus for my sweet peanut ?."
We'll be waiting patiently for the first full photo of True, but until then, we'll happily keep up with Khloé's occasional check-ins.
Source: Read Full Article