Once again, Khloé Kardashian's social media presence is causing lots of fans to raise their eyebrows when it comes to her relationship with Tristan Thompson. The reality star, who posts quite often about love and happiness, prompted fans to use their critical thinking skills with a new love-related post. In the post, Kardashian makes reference to love, faith, and truth. So, yes, Khloé Kardashian's Instagram story about love is making nearly everyone to take a second look at her relationship with Thompson.
Kardashian shared the post in question on Monday, May 21, and almost immediately, fans were jumping to all kinds of conclusions about what it could mean for her relationship with Thompson.
Here's what the post, which was a quote, said:
Along with her post about love, Kardashian also shared another quote via Instagram that read, "Nobody cares about your story until you win. So win."
These recent posts come a month and a half after Tristan, who is the father of Kardashian's baby daughter True, was implicated in a wild cheating scandal in early April 2018. The alleged incident was brought to light via a video that was published by The Daily Mail. Elite Daily reached out to Kardashian and Thompson's teams about the cheating reports, but did not hear back by the time of publication.
At the time the scandal broke, Kardashian was just about ready to give birth to her daughter. Needless to say, the past several weeks have been stressful for Kardashian.
Here's a look at the first post: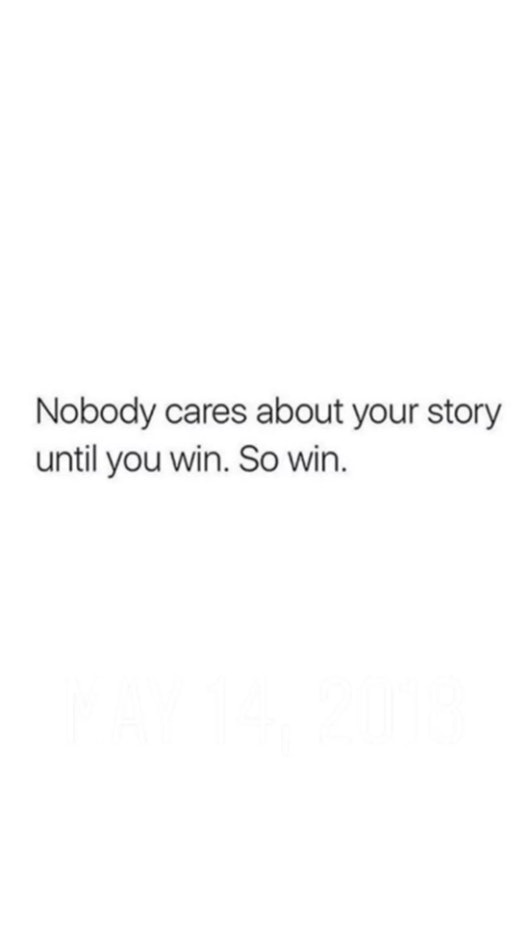 On the flip side, insider sources told People recently that Kardashian is determined to make the relationship work, no matter what anyone thinks:
It sounds like Kardashian is very headstrong and sure of what she wants, which is great to hear. The source also went on to say that, despite everything that's happened, Kardashian seems happy:
Hey, as long as she's enjoying motherhood and is happy and healthy, then why should anyone care about what she does? She's a grown woman, after all. And she's strong, too, which is something she admits she gets from her family.
In a recent post to her personal app, Kardashian explained where her inner strength comes from:
And as for those rumors that Thompson is coming in between all the KarJen love they have for each other? There's no way that will ever happen, according to Kardashian:
There it is, folks! In Kardashian's own words. She and the rest of the women in her family are strong and have each other's backs. Kardashian has made it abundantly clear that she's capable of making her own decisions. So, why even over analyze her social media posts, right?
Maybe she just wants to drop some truth bombs on her followers. Maybe she's just reflecting on love in general. Either way, she'll be just fine! She's a trooper!
Source: Read Full Article