Khloé Kardashian is so enamored with her daughter, True Thompson, that she simply can't help posting photos of the little one on social media. Not that anyone can blame her. True is super cute and she's getting cuter every day, as is evidenced by a brand new photo that's surfaced on social media. Kardashian took to her Instagram account on Tuesday, Sept. 11, to give fans a glimpse at how big baby True is getting. And honestly, she's just way too adorable. Khloé Kardashian's photo of True Thompson will definitely make you smile!
In the photo, you can see baby True sitting comfortably in a chair (that's got lots of green leaves on it) with her tongue sticking out. She's wearing a black jumper and just looking totally joyous and full of life. It's a very sweet photo.
Kardashian captioned the photo, "? You are my sunshine! My only sunshine ?"
Kardashian has been sharing quite a few photos of True as of late. On her Instagram Story, she also shared a view of her dressing room where True's photos are displayed quite prominently.
"On set for something and look how they did my whole dressing room! Crystals and baby True," Kardashian said. "And this one's a puzzle."
The video is super cute and shows just how much it means to Kardashian to have True closeby, even in photo form!
But that should come as no surprise since Kardashian isn't shy about sharing photos of her daughter Her social media accounts are absolutely filled with photos of the 5-month-old.
Here's the sweet photo Kardashian shared on Insta on Tuesday:
https://www.instagram.com/p/Bnlx05FFyrA/
And here's a look at what she shared via her Instagram Story: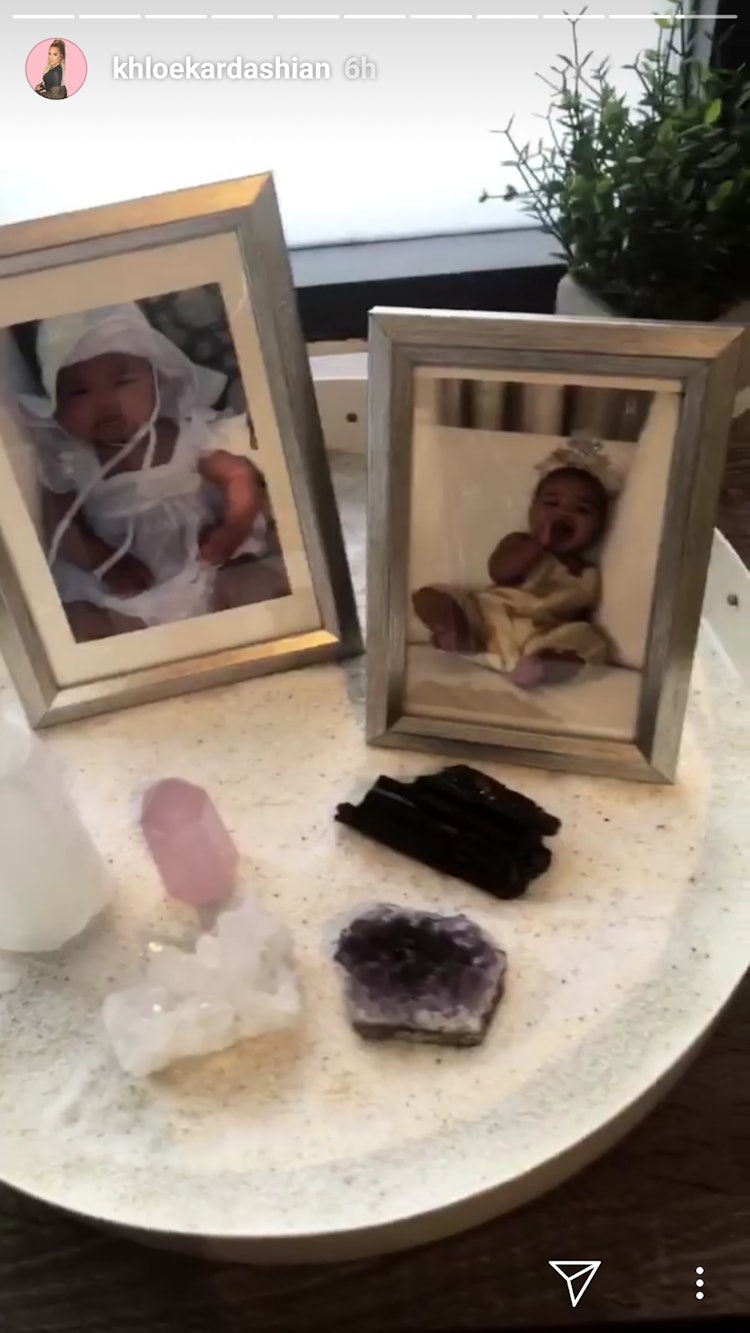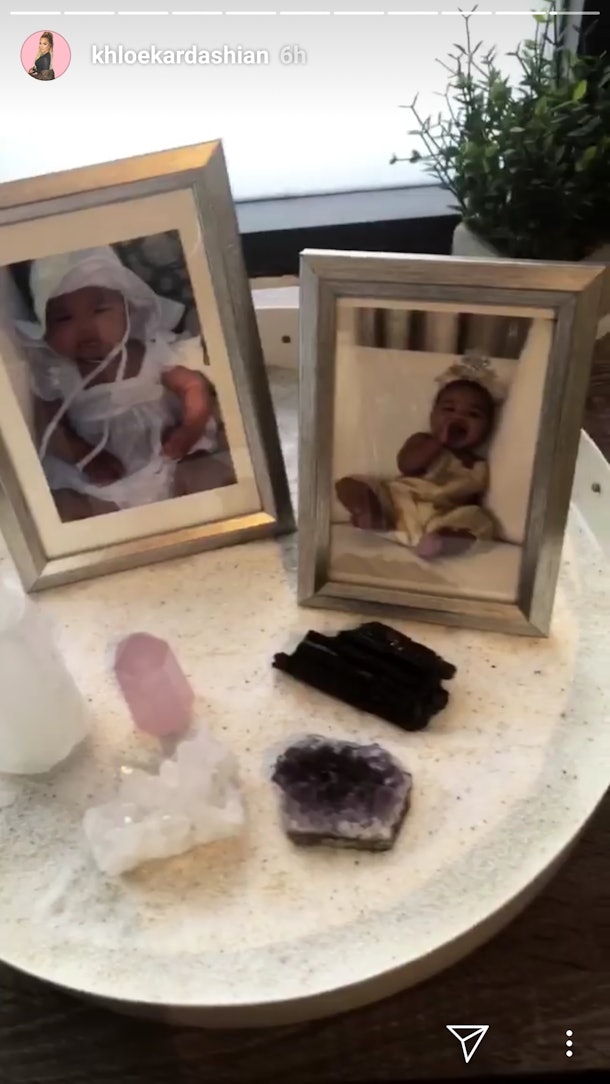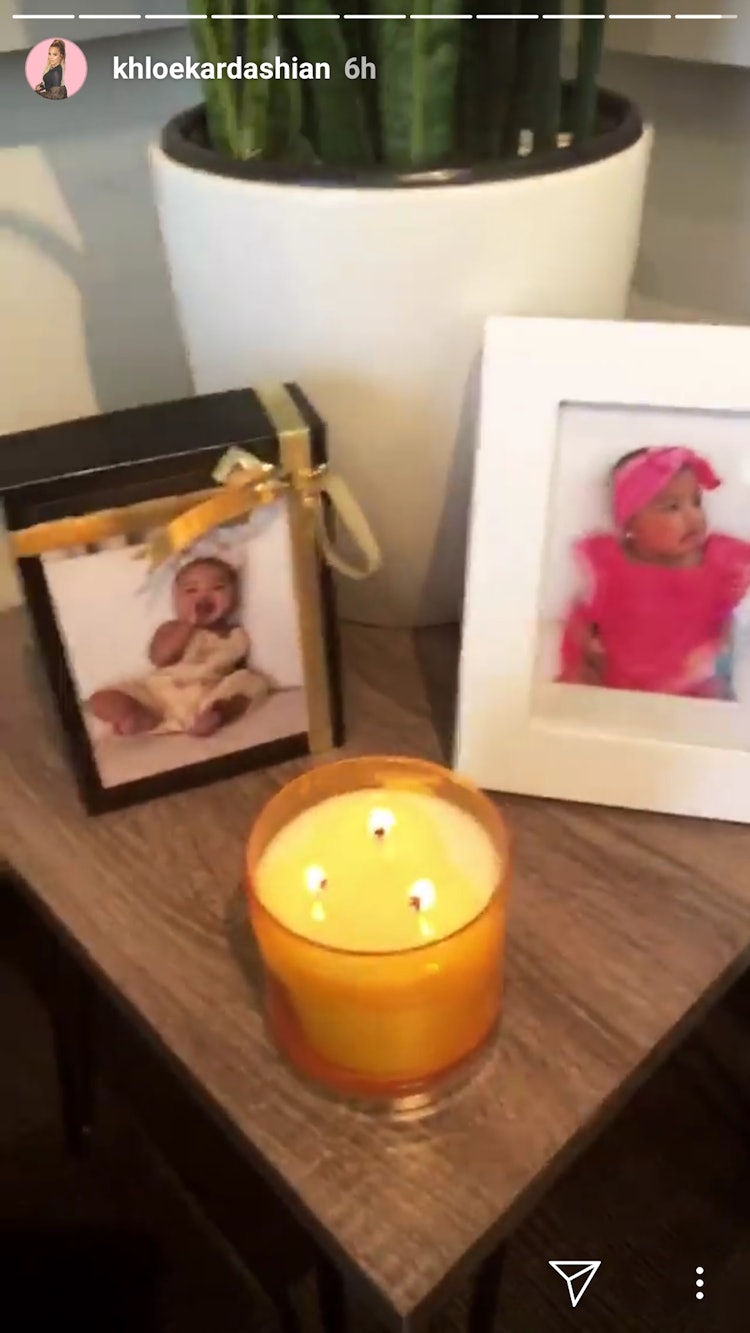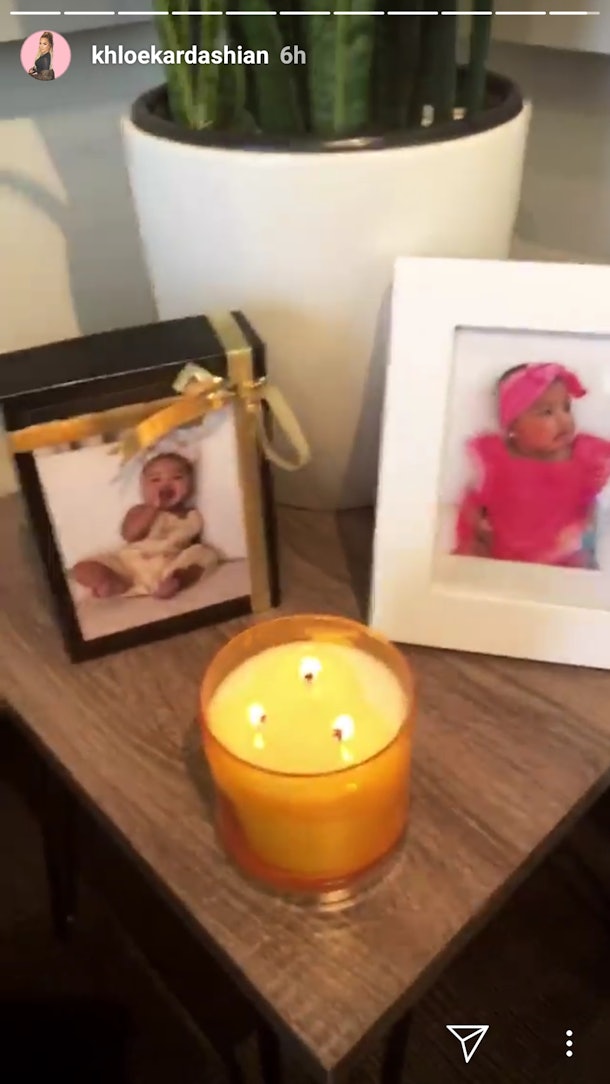 Sweet, right? Absolutely!
In recent weeks, Kardashian has also been sharing photos of herself and True by the poolside. Even proud mom Kris Jenner makes an appearance.
In this photo, all three generations give the camera their best Cardi B-inspired facial expression, tongues out and all:
https://www.instagram.com/p/BnZGDjYl5f0/
Kardashian also shared a photo of just her and True from the same day. They seem to really enjoy the water:
https://www.instagram.com/p/BnW2k_NlqIS/
Back in August, Kardashian shared a very humorous photo of her daughter riding with a teddy bear in a toy car.
https://www.instagram.com/p/Bm1dwndlYoX/
"I'm not sure what's cuter, the cute teddy bear driving the Bentley truck or True's cheeks and smile ?," Kardashian captioned the photo. "Thank you Auntie Kimora and family for the precious gift! ???"
The cuteness doesn't end there, though! Kardashian posted this adorable close-up of True on Aug. 20:
https://www.instagram.com/p/BmtO4jBFvn1/
And this one of her in a crown and gold dress:
https://www.instagram.com/p/BmcMsBMlrnn/
It's so clear that true is the apple of Khloé Kardashian's eye and that's such a sweet thing. Kardashian is obviously enjoying life as a new mom. And besides, the role seems to really suit her. Is it just me or does she seem happier than ever right now? Whatever the case, True seems equally happy as well. Everything about them as a mother-daughter duo is adorable!
Source: Read Full Article